Rob Cuesta's Six Figure Blueprint Intensive

Multiple Dates
Event Details
"What Would You Do with 
An Extra £50K - £100K
Coaching or Consulting Income
In The Next 12 Months?"
"16 Knowledge-Packed, Entertaining And
Above All PRACTICAL Hours
With

9 Strategies EVERY Coach Must Implement


To Create The Lifestyle And Income They Deserve"
I set up my coaching, consulting and training business in 2002, and I've learned a lot in the last 10 years about how to grow a professional practice.
 
And last year I was working with a group of coaches on a mentoring programme, describing what I now call the "Guru" model. One of them looked at me and said "but that's not how you got us here", and she was absolutely right.
 
I realised that what everyone tells you to do to grow a coaching business wasn't what I had done myself.
 
And it wasn't what the many successful coaches and consultants I know–people with their own six-, seven- and even eight-figure businesses–have been doing.
 
Worse still, I realised that the way everyone says you should grow a coaching business is deeply flawed. Many coaches and consultants feel overwhelmed when they think about having to build a funnel of products, and growing a list of tens of thousands of subscribers. They're sick of being told to niche like it's some magic bullet, then when they finally do they find they're still not getting the results they wanted.
 
That's why so few coaches achieve the level of success their skill deserves.

 

You see, for the first 12 months in business, a coach or consultant tells themselves that it's normal to struggle. That most businesses have cashflow problems in the first year. That it will all get better soon.
Fast forward another 18 or 24 months and suddenly you realise that
you can't get enough clients; or

you can get clients, but you can't charge the fees you want and deserve; or

you have clients, you have the fees you want, but you're not doing what you love. You're working with people you don't want to work with, doing things you don't want to do; or

you've run into a brick wall of overwhelm and overwork

That's the point at which the highlighter and the job paper start to appear.


I know, because I was there in January 2005.

But, fortunately for me, 2005 was also the year I finally turned my business around, so that today I have a coaching, training and consulting business that takes me travelling the world (because that's an aspect of my work I enjoy), working with clients I love, and commanding fees that reflect the value I'm creating.

2005 was the year I took my my fees from £6,000 to  £100,000 ($160,000).

And I didn't build that business the way people tell you you're "supposed" to do it.

 

So in October 2011 I stood up in public for the first time, at a European coaching conference, and started to tell people about a different way of growing a coaching business.
 
A new way.
 
The way *I* did it.
 
I call it the way of The Natural Expert: the Expert people think of naturally (and exclusively) when they need their problem solved.
 
The way where clients come to you.
 
Where there's no endless chain of hoops for people to jump through (and countless products for you to create. And sell).
 
Where clients don't leak out of your sales funnel like it was a rusty sieve, so you don't need a mailing list of 60,000 just to get a few one-to-one clients.
 
Where people go straight into your high-end coaching programmes ready to pay you £5,000, £10,000, £15,000 or more.
 
Where one or two weekends can be all it takes to set you up for the whole year.
 
In October I had less than 90 minutes to explain 10 years of learning and growing (sometimes painfully) as a professional coach and consultant.
 
That's 9 minutes per year.
 
It wasn't enough :)
That's why I've put together my two-day Six Figure Blueprint Intemsive: so I can spend two whole days sharing everything.
"It's like

NOTHING

you've heard before."
In this two day event I'll share with you…
how one coach

filled her first ever seminar with 70 people

(when most coaches struggle to get 7)!
how my first ever business coaching client

grew to 7-figures

in less than 18 months
how the Internet is making coaching and consulting

virtually worthless

, and the one simple change you can make to your coaching to make it priceless instead
why the "standard" way of building a coaching business is

killing your coaching practice

and holding you back from having the impact in the world you deserve. I'll show you a very non-standard way of growing your business instead
why

having a niche is as bad as having no niche

, and what you can do about it right now (in fact, we'll do it in the workshop)
how to position yourself as

the person everyone in your field thinks of as the natural choice

.

You'll never need to make a cold call again

how to structure your coaching to deliver maximum value to your clients, and


get people enrolled directly into high-end, high-value programmes.

No more £27 CDs and ebooks!

16 Power Principles of the Natural Expert. Very few coaches and consultants understand these principles, which means they don't really understand how our industry works. So

it's no surprise they struggle

to achieve real success
the Coaching Cash Machines that drive every Six- and Seven-figure coaching and consulting business. If you don't implement these in your business, you'll struggle to

create the income, lifestyle and impact you deserve

.
How to claim back your life if you're feeling over worked, over stressed and overwhelmed in your business
The one secret to getting–and

keeping

!–high end clients (I mean clients who are

paying you £10,000+

a year) that no-one ever teaches you (and it's something most of the "Gurus" are terrible at!)
why

what you're selling probably isn't what your clients are buying

— and what that means for your business success (or failure!)
why your website isn't working, and what to do about it. Most professionals spend a lot of money developing their website, yet it doesn't even fulfil the most basic of business purposes. I'll tell you how to brief your web designer so your website makes money rather than burning it
the six keys to creating compelling offers that attract clients to you
how to run your practice as an efficient, successful business so that you can enjoy increased profits with

less work and less stress

and have a more satisfying personal and professional life
why professionals find it so hard to describe their services, and how to

communicate the true value of what you do

to your clients and get paid what you are worth
and LOTS MORE
All distilled into 9 proven systems I call Coaching Cash Machines, and 16 simple Power Principles for running your business.
 
So if you can't stand the thought of being told EXACTLY what you need to do, how to do it, and when, then this is not the workshop for you.
 
And bear in mind, one of my clients used what I shared with her to reach her fee target for the whole year in just three months
 
Another client used just one of these techniques to triple their turnover and take their practice into seven figures.
 
 
 
It's not just two days of information. It's
"Two Days Packed With Actionable Recommendations You Can
Take Away And Start Implementing Straight Away"
If I have my way, you'll walk out after just two days with your own Six-Figure Blueprint: a complete business plan for the next twelve months to add at least £100,000 of income to your business with just a handful of new (or even your existing) clients, and totally dominate your market as THE Natural Expert at what you do.
 
 
"But Don't Take My Word For It:
Watch What Other People Are Saying About
The 6-Figure Blueprint Intensive"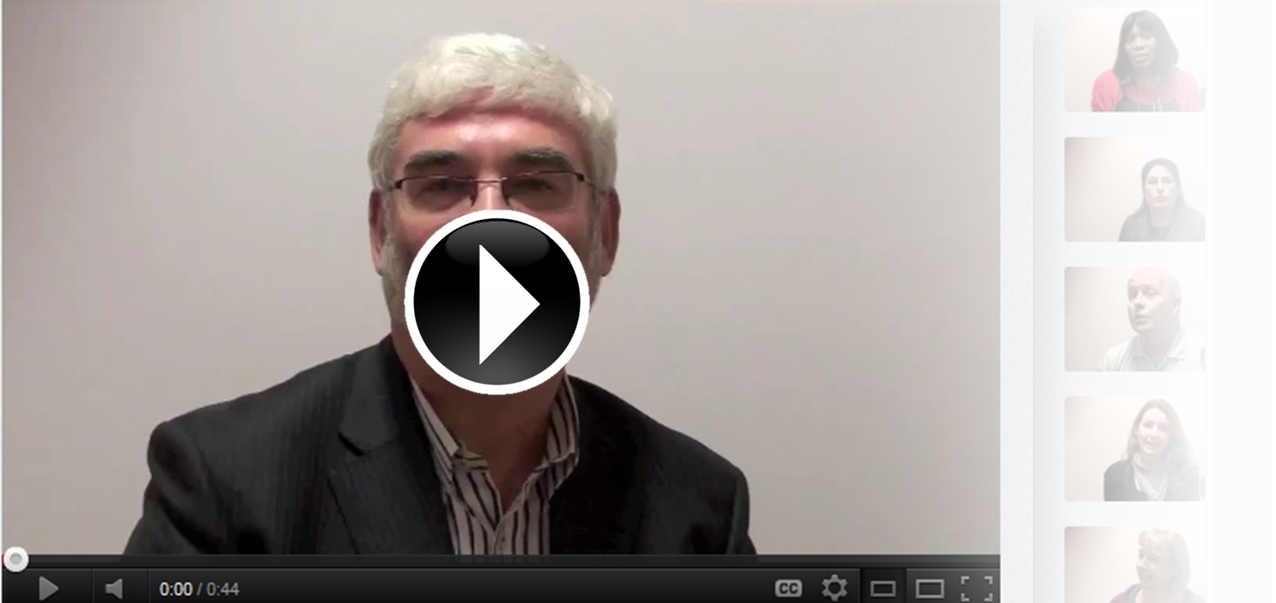 Imagine knowing in your heart that this will be the year you finally achieve your professional and financial goals.
 
Realising that there were at most nine things standing between you and success. And that I've just taken away the biggest stumbling blocks that have been holding you back.
"What I'm sharing is the business model
the top 4% of coaches and consultants follow
to grow highly successful businesses"
And it's the model the "Gurus" have been holding back from you because in their scarcity-driven world, for you to join the 4% means someone else (i.e. one of them!) has to get pushed out. Personally I prefer to just keep growing the industry and make room for everyone at the top
 
 
But it's not just about what you'll learn of course: it's about what you'll do with it. This seminar is only for professionals who are truly committed to taking action to grow their practice.
 
If you've been to one of my workshops before, you know I like to tailor what I'm saying to the people in the room, so everyone goes away knowing EXACTLY how to apply what you've learned into your own business.
 
I can't do that if I try stuffing 300 people into a room, so I'm only making a limited number of places available.
 
Places are very limited, so that each delegate can have the best possible experience and get real attention to their business.
The seminar is £297+VAT to attend, which you'll realise is amazing value for what you're getting.
However, I want to make sure that the professionals who attend this one-of-a-kind masterclass are truly committed to taking action, so...
"

Book Early

 To Get Your Ticket
At The Promotional Rate Of
Just

£97 + VAT For The Whole Weekend

"
But you need to act now: if you come back after that date the ticket will be back at £297+VAT.
That's a saving of 67% against the full price.
And I almost forgot...
"Here's My 

100% Money Back Guarantee 

To You"
Here's The Catch...
(but it's only a small one!)
Remember I said that places are limited? I want to ensure that every person in the room gets the best experience at this masterclass, so I'm only making a limited number of places available at each venue. Once those places are filled I won't take any more bookings.
That means you need to book your place at The Six Figure Blueprint as soon as possible to guarantee you get a seat.
"Oh, just one more thing...."
I'm making a VERY small number of VIP upgrades available at each workshop for just an additional £150 (total £247+VAT). If you are one of these (even more special) guests, you'll get
priority seating at the front of the room
refreshments. lunch and (on the Saturday night) dinner with myself and the other VIPs
a live VIP-only Q&A session with me on the Saturday evening, and
a 60-minute Strategy Call with me personally to discuss how to implement what you've discovered into your business after the workshop
The call alone would be worth £400 if you tried to book it any other time, so the VIP ticket is worth getting just for that!
Rob
NB This event will be recorded and videoed. You will be asked to sign a consent to filming form on arrival.  We reserve the right to refuse admission.
Where

Jurys Inn Heathrow Hotel
Southern Perimeter Rd
TW6 2 Hounslow
United Kingdom


Multiple Dates
Add to my calendar