Description
Have you ever dreamed about what a city will look like in the future? Or thought how the products or devices you use every day will change and improve in the years to come?
At the Robotic Dreams Future Cities workshop presented by STEAMLabs, participants will learn to use robotic components such as a servo motor and controller and will be given the opportunity to take those new found skills and create a future device of their own!


Participants are encouraged to explore their imaginations and creative thoughts for ways to improve everyday products to fit into our future robotic city.

Participants will be able to take home their creations after the workshop. Parents are invited to attend, however there will only be one kit provided per registered participant.

This workshop is hosted as a part of Digifest Toronto's annual Family Day in collaboration with Steam Labs.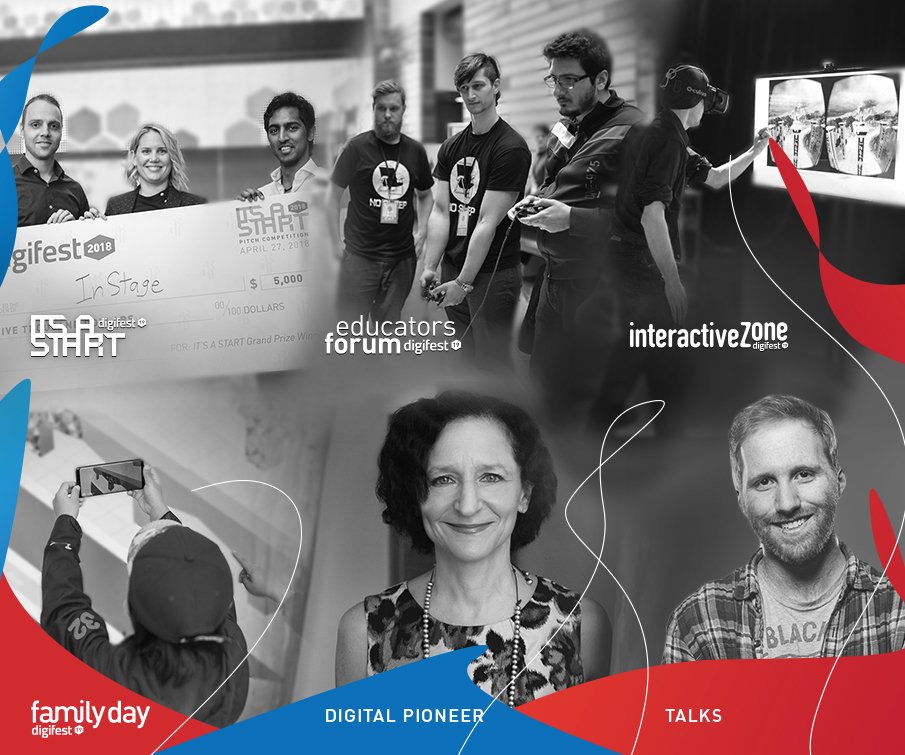 Digifest is a three-day design and tech festival as well as a startup event, organized annually by the Digital Media and Gaming Incubator at George Brown College. Thought leaders, entrepreneurs, students and creatives from all industries come together for three days to share compelling digital content and discuss the future of design & technology.

https://torontodigifest.ca/



STEAMLabs offers educational, learn and play maker programs and camps for kids in collaborative, inclusive environments around Toronto. At STEAMLabs, students are the instigators of their own learning, and seek out knowledge and skills (with the guidance of mentors) in order to imagine, design and create projects that interest them. If you prefer projects over textbooks, prototyping over practicing, collaboration over competition and creativity over conformity, then STEAMLabs is for you!
Organizer of Robotic Dreams Future Cities
Digifest is Toronto's international festival celebrating digital creativity.
Digifest is an immersive three-day conference and showcase that shares groundbreaking creations and trending content in digital media, art, design and technology. International speakers, Interactive Zone, Educators Forum, IT'S A START Pitch Competition, Digital Pioneer Award and free Family Day all take place April 25-27, 2019 at the Corus Quay building along Toronto's waterfront.
The event fosters connections by bringing together industry, academia and the public, to inspire us to think about how digital tools and technology will shape our lives and our future. From architects to designers, creators and entrepreneurs take centre stage to share their stories and showcase the digital and technological discoveries that will re-shape some of today's pressing challenges.
Organized by: