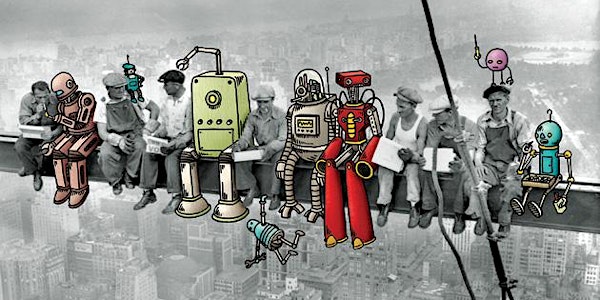 Robotize This! The Futures of Automation and Work
When and where
Location
McLuhan Centre for Culture and Technology 39 Queen's Park Crescent East Toronto, ON M5S 2C3 Canada
Description
Are robots coming for our jobs? The current resurgence of anxiety around automation seems to suggest they are. But other symptoms point out that robots will rather make us work more, and in new ways. And then, what kind of jobs, and what kind of robots? The robotization of traditionally gendered and racialized forms of work is not neutral. And robots will better learn to collaborate with workers if capital is to keep extracting value from living labour. This international workshop will discuss the past, present, and many possible futures of automation. This needs to be approached from many different angles. Our human speakers come from media studies, engineering, technology studies, literature, and labour studies. The day will be opened by an international graduate colloquium on digital labour. We will also pay a visit to robots and do our best to befriend them.
The workshop is a collaboration between the International Network on Digital Labor, which is funded by a University of Toronto – CNRS Joint Research Proposal Grant, and the McLuhan Centre for Culture and Technology.
For updated information on the program, visit: http://endl.network/indl-2-workshop-robotize-this/
Attendance to the event is limited. Priority will be given to graduate students and faculty members researching work and digital technology. When you sign up, you will get into a waitlist and tickets will be confirmed 1-2 weeks prior to the workshop. An RSVP ticket does not guarantee attendance.