Robots at your Service

Friday, 18 November 2016 at 09:00

-

Tuesday, 22 November 2016 at 13:00 (CET)
Event Details
Robots at your Service - Empowering Healthy Ageing!
Amsterdam will be the host city of this year's European Robotics Week, with its central event "Robots at your Service", focussed around the societal challenge of "Active & Healthy Ageing" - an elderly-centric event with the purpose to tackle the problems that arise from the growing ageing population through the use of  Robotics, Internet of Things (IoT) sensors & Artificial Intelligence (A.I.)
According to the 2015 Ageing Report from the European Commission, over the next 10 years we will see a rapid increase of 80-year-olds. By 2025, the elderly will account for 16 per cent of the global population – and that is 1.5 billion people over the age of 65.
Needless to say, caring for those seniors – physically, emotionally and mentally – will be an enormous undertaking, and experts say there will be a shortage of professionals trained and willing to take on the job.
Robotics and domotics (home automation) have the potential to meet the critical needs of our ageing population from monitoring senior patients to communicating with doctors – all the while providing basic care and companionship.


A Multi-Track Event...

Enter the Hack for Healthy Ageing and co-create the Elderly Homes of the Future! The Hack for Active & Healthy Ageing [HAHA] is an elderly-centric, 48-hour hackathon for designers, makers, coders, developers, data scientists, engineers, researchers, students, startups, caretakers, architects, entrepreneurs, or anyone else who believes their skill is valuable in tackling this societal challenge.
The hackathon will include scenario-based elderly homes equipped with sensors, devices, development kits and robots, enabling the build of solutions that prolong independent living, and ultimately lead to the creation of the elderly homes of the future.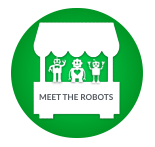 "Meet the Robots" - Pop-Up Exhibition
From care, companion down to social, emotional and humanoid robotics; here is where you can meet and experience the latest and greatest robots.

Talk & Debates
Experts panel sessions will discuss subjects such as Roboethics, the use of robotics for elderly care, girls and women in technology, and the encouragement of STEAM-based education.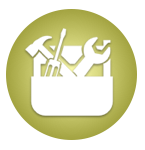 Kids Workshop 
Workshops for young and old; here is where kids and parents learn how to build a robot with 3D printers and assemble their first robot. This track will be hosted at the Makerversity in Amsterdam.

** Robots at your Service is programmed to encourage the development of elderly home care, celebrate women in tech and geared for the endorsement of 21st century education **
When & Where

Marineterrein
Kattenburgerstraat 5
Gebouw 25
1018 JA Amsterdam
Netherlands


Friday, 18 November 2016 at 09:00

-

Tuesday, 22 November 2016 at 13:00 (CET)
Add to my calendar
Organiser
The Hackitarians
We are The Hackitarians. We want to make the world a better place. By Hacking It.
www.hackitarians.com