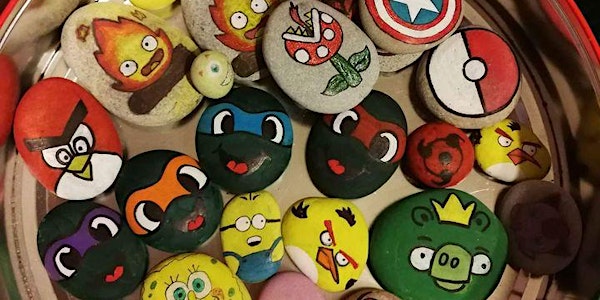 Rock Painting for Beginners
Location
Sunnybrook Park
1132 Leslie Street
Toronto, ON
Canada
About this event
Are you ready to paint rocks but have no idea HOW to start? Would you like to understand the best materials to use, that have been tried and tested by others?
In this workshop you will be provided materials and inspirations to paint rocks with! Suitable for all ages :) We will be setup at Area6 at SunnyBrook park, look for the Canadian flag.
Materials provided:
- permanent markers
- pencils
- erasers
- brushes
- rocks
- acrylic and water colour paints
- pencil crayons
- and snacks!
We will start by picking your design first, sketching it out with pencils, and colouring them in.
By the end of the workshop you will walk away with your first (and maybe second) rock design.