Description
HEY! HO! LET'S GO! THE RAMONES' ROCK 'N' ROLL HIGH SCHOOL IS BACK ON THE BIG SCREEN!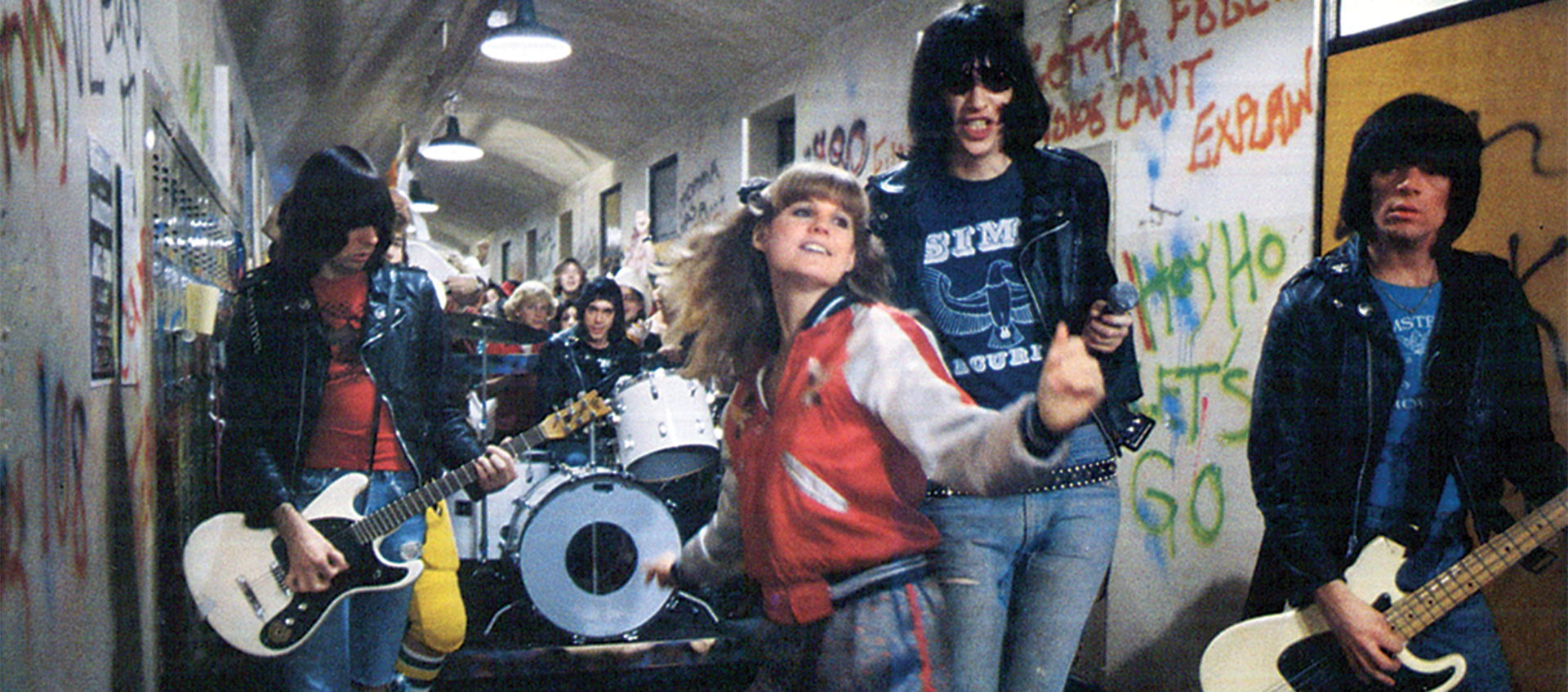 "In this movie, the Ramones are as big as The Beatles."
— Nathan Rabin, THE DISSOLVE

ROCK 'N' ROLL HIGH SCHOOL
USA 1979 93min. R
Directed by Allan Arkush
Starring P.J. Soles, Vincent Van Patten, Mary Woronov, Paul Bartel, The Ramones
Pump your fists! Blow out your amps! Because ROCK 'N' ROLL HIGH SCHOOL is back for a triumphant return to theatres, playing exclusively at The Revue on June 27! Produced by Roger Corman and starring P.J. Soles (Halloween) as teen punker Riff Randall, this is a joyous, sugar-fueled love letter to teenage rebellion, Mad Magazine-styled surrealism, and punk pioneers the Ramones at their peak. Presentation: new 2K DCP courtesy AGFA
Preceded by The Last Pogo, Colin Brunton's short film documenting the raucous 1978 punk concert held in Toronto's legendary Horseshoe Tavern. Featuring performances by The Scenics, The Mods, The Ugly, The Viletones, and Teenage Head. Presentation: 16mm
Featuring a lobby display of vintage Toronto punk rock shows! Don't miss this programme!