| | |
| --- | --- |
| Rock. Your. Life. [master class meet up] | |
Event Details
The Rock. Your. Life. [master class meet up ] is your accountability circle to gain:
+ ROCK YOUR LIFE strategies to create what you want (to step up from saying what you want to CREATING it)
+ kick-in-the-ass support from myself and your fellow circle members (we DO hold each other accountable...in a soul-centred push you to get shit done kind of professional and loving way)
+ opportunity to connect with other people taking ACTION to create what they want
+ monthly 20 minute success session sermons from myself and guests teaching you practical and powerful skills in leadership, confidence and business.
THIS IS NOT A NETWORKING or B2B GROUP. Ya some of that will naturally occur but the focus of this accountability circle is effecting change. So if you need support, mentorship and skills for soul-centred success join this group and attend monthly.
Not sure if this monthly kick-in-the-ass master class is for you?  Attend your first session for free.
If you are loving' the soul-centred success support and Rock Your Life teachings you can register for 3 or 6 months at a time. There is limited space and you will need to complete a Life Inventory Assessment to become a registered member.
MASTER CLASS MEMBERSHIP OPTIONS
3 months: $80.00
6 months: $150.00
With your paid registration you will receive my FREE Thriven Coaching Life Inventory Assessment PLUS a one-on-one coaching session with myself to get you on track with creating success in  your life.
 [THAT'S A VALUE OF OVER $300 FOR EVERY NEW MEMBER.] 
THIS MASTER CLASS MEET UP IS TO SUPPORT YOU IN SUCCESS. Whatever success looks like for you. Come with an open mind and an action based mindset. As your soul-centred success partners we will work together to help you create your goals, move past whats holding you back and move forward with what you have been wanting to do for (I would guess) a very long time.
Time to ROCK. YOUR. LIFE and guess what??? YES YOU CAN.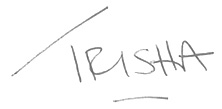 If you are interested but not sure if this is right for you please EMAIL ME or call 250.215.4313.
Organizer
Trisha Miltimore. [Passion Igniter]
Trisha Miltimore is a Passion Igniter, Rock Your Lifer and teacher of her soul-centred success strategies. She grew up with "Rockstars" while helping to run the family music retail store from an early age. This Momma of 3 Princesses has a unique blend of history, experience and passions including expertise in people empowerment, program development, broadcasting and chocolateering (this is the valuable skill of being a cheerleader for chocolate). www.passionigniter.ca