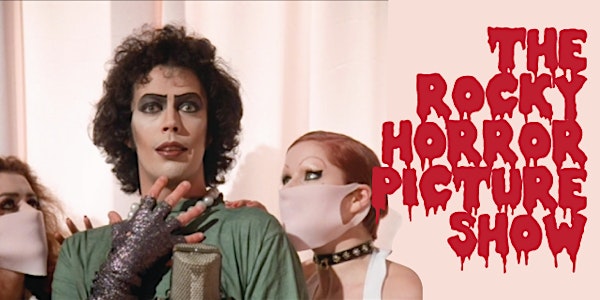 Rocky Horror Picture Show - Halloween 2021 (Original Princess)
Let's Do the Time Warp again....
When and where
Location
Original Princess Cinema 6 Princess Street W Waterloo, N2L 2X8 Canada
About this event
Added EARLY show on Friday Oct 29 due to POPULAR DEMAND!
This year YOU MUST:
wear a mask
not throw airbornes
show your proof of vaccine & photo ID
Get out your costumes! Rocky Horror at the Princess is a 36-year KW tradition. No pandemic will ever stop that, dammit! Don't dream it; be it.
Seating is allowed to be at full capacity for this event!
THE ROCKY HORROR PICTURE SHOW is a magical phenomenon unlike anything ever before seen onscreen. Borrowing largely from cinema's horror conventions, the film begins as an innocent young couple is stranded at the home of a mad scientist who is building the perfect man. The castle is filled with a most bizarre group of characters who worship their master, Dr. Frank-N-Furter, played magnificently by the fabulously sexy Tim Curry, in leather jacket, pearls, fishnet stockings, and heavy makeup. Brad (Barry Bostwick) and Janet (Susan Sarandon) are forced to examine their own sexuality as the voluptuous doctor releases the hidden desires in each of them.