Rôle et contribution d'un secteur public puissant pour le bénéfice de notre société/Role and Contribution of a Strong Public Sector for the Benefit of our Society

Friday, 17 April 2015 from 12:00 PM to 2:00 PM (ADT)
Event Details
Institut d'administration publique du Canada
 Groupe de Moncton
Dîner-causerie
« Rôle et contribution d'un secteur public puissant pour le bénéfice de notre société » 
avec
Dr. Robert Campbell
Recteur et Vice-Chancelier à Mount Allison University
Date:         Le vendredi 17 avril 2015, 12 h (midi) à 14 h
Endroit:    École de la fonction publique du Canada
777, rue Main (6e étage), Moncton
Prix (inclus le dîner):                  Membre IAPC –  15$
                     Autres –  20$
Le paiement sera accepté sur place au moment de l'activité (table d'inscription à l'entrée de la salle).
PROGRAMMATION 
      12 h (midi)          Accueil (dîner)
         12 h 30                Allocution – Dr. Robert Campbell
         13 h                     Échanges (discussions)
         13 h 15                Discussions en plénière
         13 h 55                Clôture
         14 h                     Fin de l'activité
Note: Il n'y aura pas de service d'interprétation simultanée.  Toutefois, les participants pourront s'exprimer dans la langue de leur choix.
__________________________________________________________________
Institute of Public Administration in Canada 
Moncton Regional Group
Luncheon
Role and Contribution of a Strong Public Sector for the Benefit of our Society 
with
Dr. Robert Campbell
President and Vice-Chancellor at Mount Allison University
When:       Friday, April 17th 2015, 12:00 (noon) to 2:00
Where:      Canada School of Public Service
777, Main Street (6th floor), Moncton
Price (includes lunch):      IPAC members 15$
                                                          Others 20$
Payment will be accepted at the event.
 PROGRAM 
      12:00                  Welcome (lunch)
         12:30                  Speech – Dr. Robert Campbell
         13:00                  Question period
         13:15                  Plenary discussion
         13:55                  Wrap-up discussion 
         14:00                  End of activity
 Note: There will be no interpretation service (Dr. Campbell will present his speech in English).  However, participants will be free to use their preferred official language.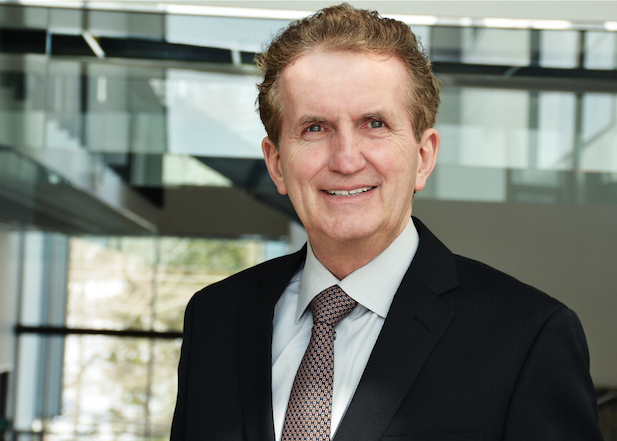 Dr. Robert Campbell has been Mount Allison University's President and Vice-Chancellor since 2006. He began his career at Trent University, where he was provost and dean of arts and science and was dean of arts at Wilfrid Laurier University before coming to Mount Allison.
  
Dr. Campbell currently serves on the boards of a number of professional organizations, including the Association of Universities and Colleges of Canada, the Atlantic Association of Universities (which he chaired 2010-11 to 2012-13), the Atlantic Institute of Market Studies, and Rothesay Netherwood School. He has been named a Top 50 CEO by Atlantic Business Magazine on three occasions.
A graduate of Trent University and the University of Toronto, Dr. Campbell completed his PhD in political economy at the London School of Economics. He has written extensively on Canadian politics, including four editions of the The Real Worlds of Canadian Politics and was an editor or chair of the Journal of Canadian Studies for two decades.
Dr. Campbell is also an international expert and consultant on postal systems and their modernization, and has written two postal books - The Politics of the Post and The Politics of Postal Transformation. He chaired the federal panel that produced the Strategic Review of the Canada Post Corporation in 2008.
Dr. Campbell is married to Dr. Christl Verduyn and they have four children - Malcolm, Lachlan, Colin, and Frances.
___
M. Robert Campbell est le recteur et le vice-chancelier de Mount Allison University depuis 2006. Il a débuté sa carrière à Trent University, où il était vice-recteur et doyen de la Faculté des arts et des sciences. Il a également été doyen de la Faculté des arts à Wilfrid Laurier University avant d'entamer son mandat à Mount Allison. M. Campbell siège au conseil d'administration de nombreuses associations professionnelles, notamment l'Association des universités et des collègues du Canada, l'Association des universités de l'Atlantique (qu'il a présidée de 2010-2011 à 2012-2013), la Atlantic Institute for Market Studies et l'École Rothesay Netherwood. À trois occasions, il a été nommé, par le Atlantic Business Magazine comme étant l'un des 50 meilleurs dirigeants de la région.
Diplômé de Trent University et de University of Toronto, M. Campbell a complété son doctorat en économie politique à la London School of Economics. Il a abondamment écrit sur la politique canadienne, notamment quatre éditions de The Real Worlds of Canadian Politics et a été éditeur ou président de la Revue d'études canadiennes pendant deux décennies.
M. Campbell est également un expert international et un consultant dans le domaine des systèmes postaux et de leurs modernisations. Il a d'ailleurs écrit deux livres à ce sujet : The Politics of the Post et The Politics of Postal Transformation. En 2008, il a présidé un panel fédéral qui a procédé à l'Examen stratégique de la Société canadienne des postes. 
M. Campbell est marié à Mme Christl Verduyn et ils ont quatre enfants; Malcolm, Lachlan, Colin, et Frances.
When & Where

Moncton
École de la fonction publique du Canada 777, rue Main (6e étage),
Moncton, NB
Canada

Friday, 17 April 2015 from 12:00 PM to 2:00 PM (ADT)
Add to my calendar
Organizer
« IAPC : L'excellence dans les services publics »
Pour obtenir de l'information complémentaire sur les services offerts aux membres de l'IAPC ou pour devenir membre, vous pouvez communiquer par courriel (luc.richard24@gmail.com) avec Monsieur Luc Richard, président de l'IAPC – Groupe de Moncton, ou encore via le site Web de l'IAPC au www.iapc.ca.
«IPAC: Promoting Excellence in Public Service»
For more information regarding the services offered by the IPAC to its members or to become a member, please contact Mr. Luc Richard, president of the IPAC- Moncton Group, or visit the IPAC website at http://www.ipac.ca/