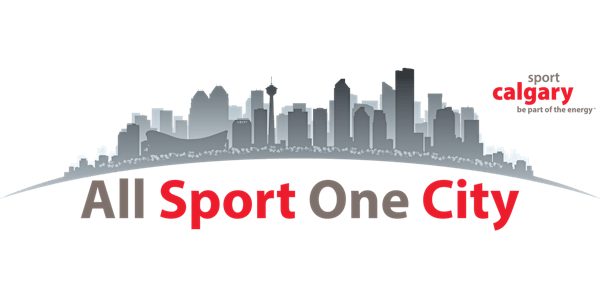 Multiple dates
Roller Derby @West Hillhurst (All Sport One City 2019)
By Sport Calgary: All Sport One City
When and where
Date and time
Sat, Jan 26, 2019 8:00 PM - 10:00 PM MST
Location
West Hillhurst Community Association 1940 6 Ave NW Calgary, AB T2N 0W3 Canada
Description
All Sport One City is a week-long event offering free, no-pressure discovery sport and fitness classes for ADULTS

SAVE THE DATE: January 21 - 26, 2019
REGISTRATIONS OPEN ON JANUARY 1, 2019
Search All Sport One City to find all the sessions available
---
ANYONE can play Roller Derby!
Roller derby is one of the fastest growing sports in the world, featuring fast paced, exciting quad skating, incredible feats of athleticism, teamwork and tactical battles. It's a DIY sport with thousands of teams all around the world that are entirely skater run and owned.
In this session we will teach you to get up on skates and learn to move and stop safely. We will also prove some demonstrations and explanations of what roller derby is and how it is played. Sessions are for anyone who is interested, from no previous skate experience at all to those who have done other sports on skates and anything in between. We include anyone over 18 years of age.
Is Roller Derby for you? Come over (solo or bring a firend) and give it a go!

SKILL REQUIREMENTS:
None, really. Just try it out and have fun!
Don't know how to skate? that's OK! Come over and learn with us.
ADAPTABILITY: Yes, but please call or email in advance to discuss needs.

EQUIPMENT / ATTIRE REQUIRED IN ORDER TO PARTICIPATE: comfortable sport clothing. Roller skates, helmet, wrist guards, knee pads and elbow pads are available for free rental (quantity can be limited). Participants are encouraged to bring their equipment if they have it.
CHECK IN: Check-in will be in the gym in the SW corner of the building.
Please arrive 20 min before session starts
---
FAQs
For all other FREE sessions offered at All Sport One City, click HERE
WHO IS OFFERING THIS SESSION? Chinook City Roller Derby
DO I HAVE TO PRE-REGISTER OR CAN I JUST SHOW UP ON EVENT DAY?
The only way to guarantee a spot is to register in advance. Registrations will close one day prior to the event start. Drop-in is possible, although space cannot be guaranteed for drop in. (Best to contact the session provider before the session start)
MINIMUM AGE REQUIREMENTS?
Adult, over 18 years of age

TRANSPORTATION/PARKING OPTIONS? Street Parking. There are many bus and C-Train options. Check CalgaryTransit.com for details.
WHEN SHOULD I ARRIVE?
At least 20minutes prior to the start of the event.
FOOD & BEVERAGE AVAILABLE?
No, but pubs and restaurants nearby..
About the organizer
All Sport One City is an initiative of Sport Calgary to provide an opportunity for adults and families* to discover sport and fitness activities at various facilities throughout the city. These activities are FREE and will be taking place February 11-20, 2023. February 18-27, 2022.
Maybe try parkour, see how fun gaelic football can be, find your balance with yoga, or learn the basics of netball. At All Sport One City, you can try your hand at a martial art, learn how to fence, or give horseshoes a shot. We hope you discover a sport or activity that matches your lifestyle, and that you want to keep doing!
Many sessions are adaptable for participants with disabilities. The session descriptions on our website all indicate whether they are "Fully adaptable", "partially adaptable" or "not adaptable".
Sessions can be for adults, or for families (adults and children participate together). There are a few kid-specific sessions for some winter sports.
Sport Calgary is dedicated to assisting, supporting and influencing the growth of sport in Calgary, and recognizing that sport is a proven economic driver with the capacity to improve the quality of life in our communities.