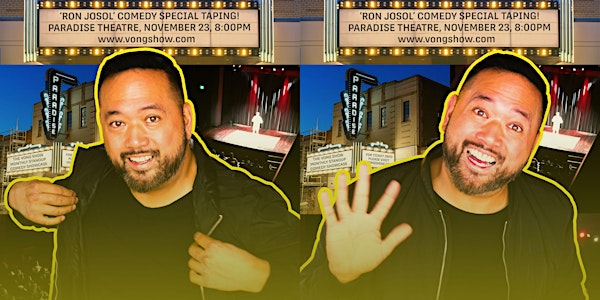 'Ron Josol' Comedy Special Taping PLUS 'Best of Fresh'!
Shining a spotlight on Toronto's standup comedy community by providing the stage and audiences worthy of the incredible talent in this city!
When and where
Location
Paradise Theatre 1006c Bloor Street West Toronto, ON M6H 1M2 Canada
About this event
Filipino-Canadian standup icon and internationally renowned comedian Ron Josol returns to Toronto on November 23 to record his latest comedy special at the gorgeous Paradise Theatre!
Ron's special is titled TINTED HONDA CIVIC and is an akward, painful and inappropriate comedy about family. Tickets available now and expected to go quickly! Seating is assigned so the best seats will go first.
Featuring a special performance by Canadian Comedy Award winner and Robert Watson (Gay AF, A Gay Victorian Affair). PLUS performances from the BEST OF FRESH, a showcase of Toronto's top comedic rising stars: Harish Seetharaman, Mickey Dykeman, Shaharah Gaznabbi, Tavis Aikman, Joey Crewe, Ryan Zeitz, Sebastian D Chow, Jon DePaola, Amy Yu!
Hosted by Vong Show, official spokesperson for gay, super cute Asians (CBC's The National, CTV's The Social, Amazon Prime, CBC Radio One).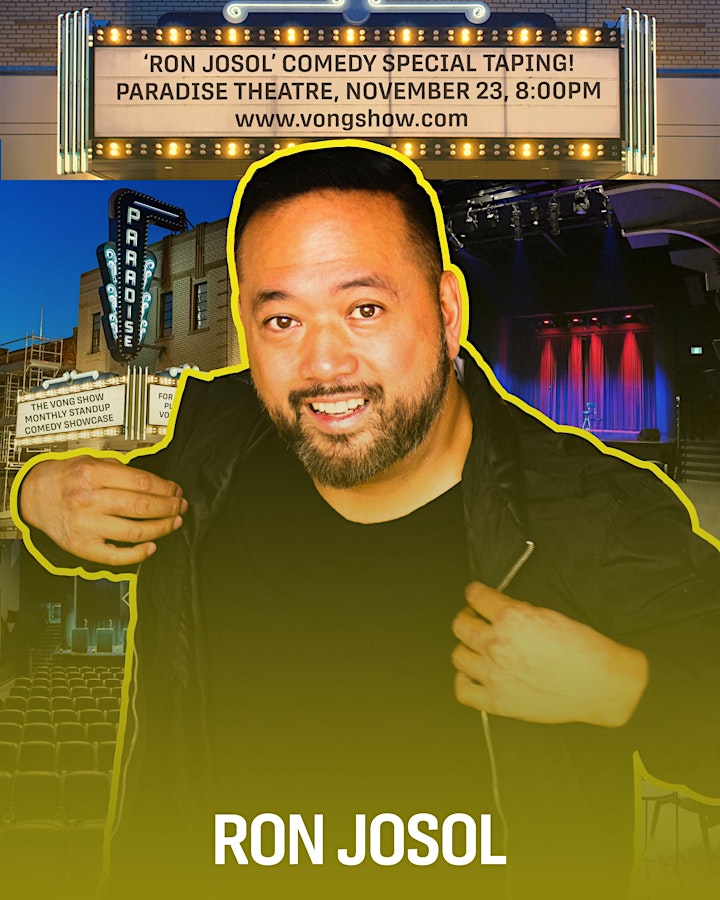 Running monthly at Paradise Theatre, 'The Vong Show' is a celebration of all the unique voices that make Toronto the most diverse city in the world. It's fitting that the show will take place at Paradise Theatre because to me Toronto is a paradise for comedy. I've recently performed in New York City and Los Angeles and honestly I believe that Toronto is at the forefront of comedy. It's time we get the recognition we deserve as a standup comedy powerhouse.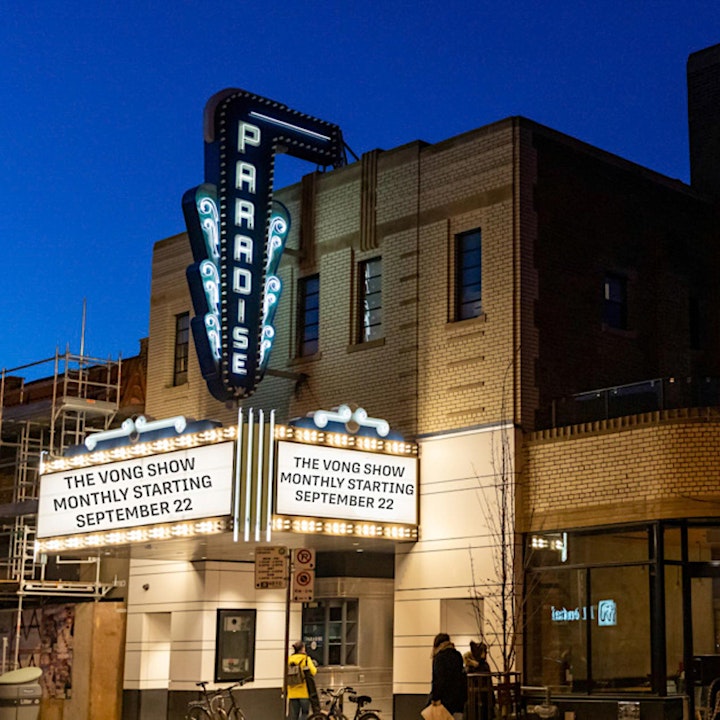 Launched in September 2022 and continuing monthly 'The Vong Show' will feature a Canadian headliner performing a full album-length set, a feature act, and rising stars taking the stage to showcase their comedy on a stage worthy their talents.
Ultimately, 'The Vong Show' is my love letter to Toronto. I want Toronto's comedy scene to see itself the way that I see it, so join me in helping Toronto take our rightful place as one of the comedy capitals of the world!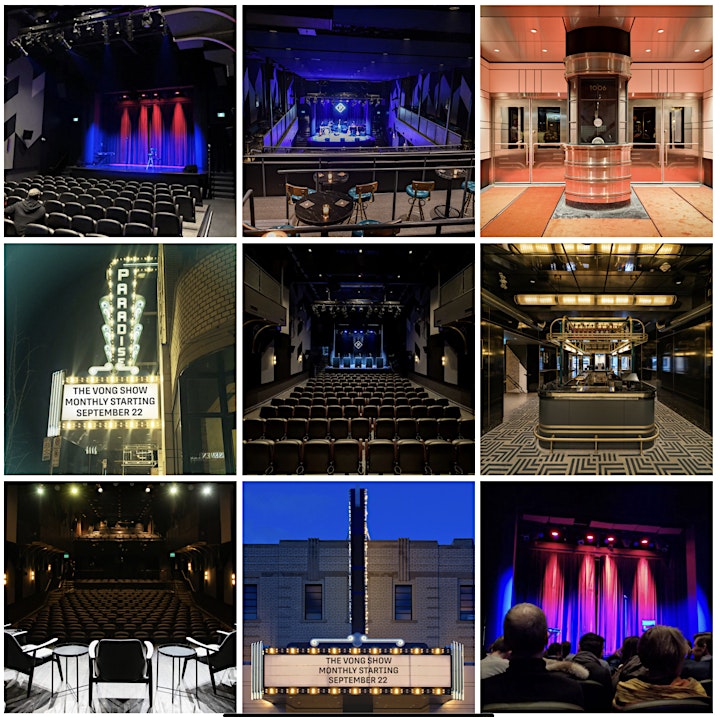 All performances will be filmed live with a 9-camera, 12-microphone setup. One 45-minute headliner set will be produced and released as a full comedy special. The 15-minute feature set will be produced and released on 'The Vong Show' YouTube channel including watch parties for all episode premieres. The headliner's audio recording will be output as a comedy album to be released across audio streaming services while the feature's set may be released as part of a compilation album.
Please note that due to the nature of live tapings, there will be no late entries allowed into the theatre once the doors close. Additionally, no audience cameras are allowed to be filming on-stage content.
To learn more about Vong Show, here are some television interviews and profiles detailing his journey as a standup comedian.