Rooftop Gentle Yoga with Virginia, is a beginner class that will get your blood warmed up with beautiful postures, movements & sequence!
About this event
Become part of our Rooftop Yoga Community, here in the heart of the inner city of Hillhurst, NW. Be prepared with varying bits of weather as class will stay on track if a little rain rolls through our part of Calgary. This beginner class takes you through gentle sequence of yang (action) based asanas (postures) after the warm-up, where adjustments & alternative forms will be offered. You'll settle into a slower paced or stillness for the latter portion of the class, winding down into resting posture. Bring a towel to pop under your mat for some cushioning.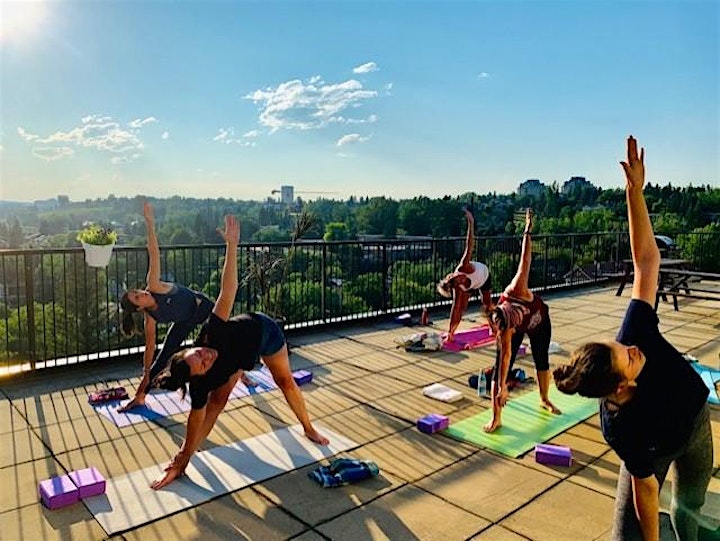 Organizer of Rooftop Gentle Yoga;10-11:15AM
Virginia lives a life supported by holistic wellness practices. Her experience and passion to inspire growth amongst community and clients through education and knowledge develops on a regular basis.
Sharing and caring within the open studio portion at Uniq Creations, provides a space of sanctuary where we can all feel safe to discover, develop and deliver our inner self.
With a host of upcoming integrative classes based around DoTerra Wellness, set within the 5 Elements ( Earth, Metal, Water, Wood, Fire ), the change in Seasons ( Autumm, Fall, Winter, Spring, Summer ), nutrition plus aspects of yoga and somatic movement practices to support one another in being engaged and embodied to self-empowerment.
I invite you to bring one person to each and any interactive event to learn and reflect together while building a sense of community. 
In Good Health,
Virginia