Description
Read the Review in the

Enhance Your Yoga Practice Every Saturday with Outdoor Classes in a Beautiful Urban Rooftop Garden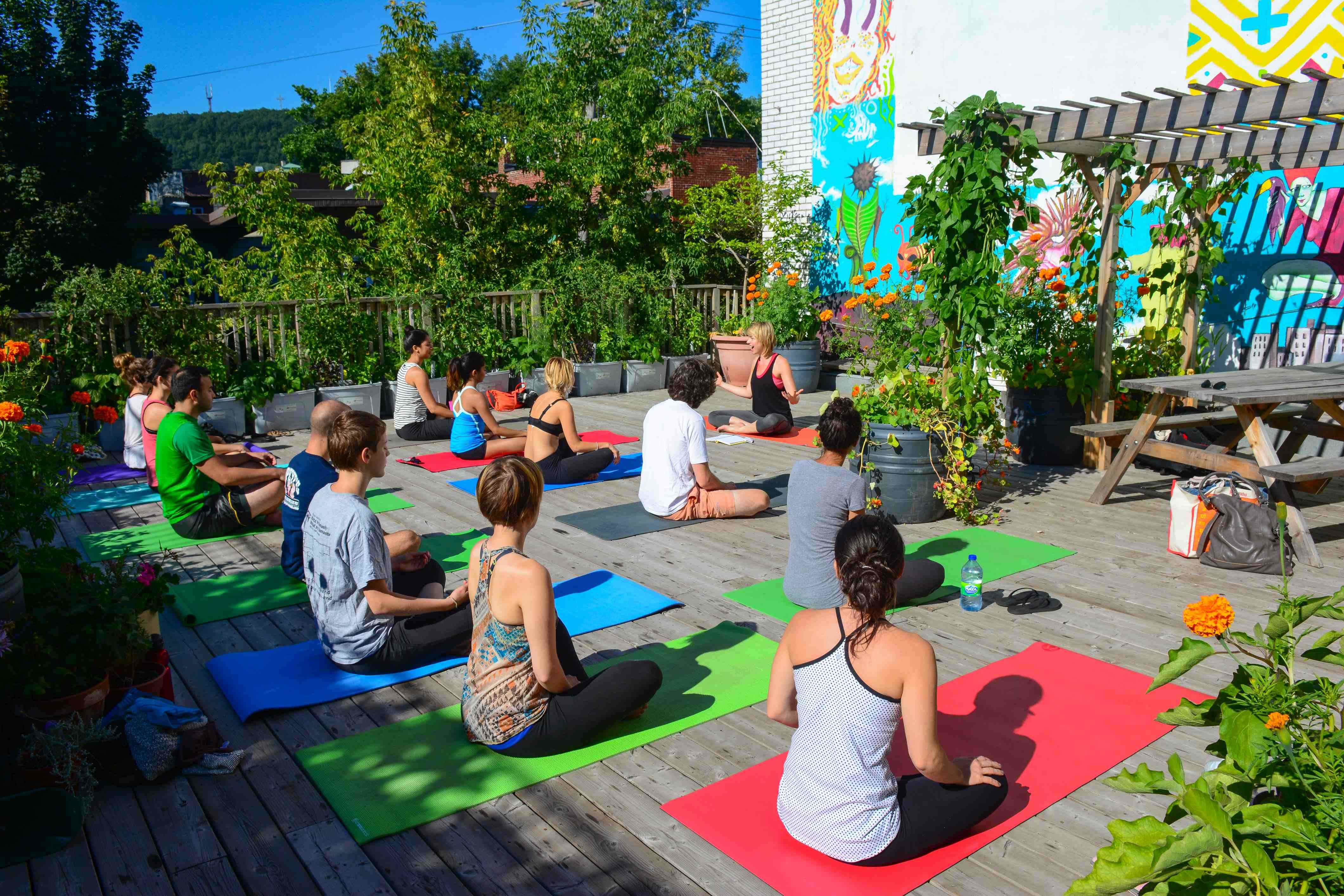 Each Saturday this summer you can stretch, tone, slim and have fun with enlivening and inspiring yoga classes in this beautiful urban rooftop garden.
RUNNING ALL SUMMER LONG
2 CLASSES EVERY SATURDAY from May 24 - October 4
This rooftop garden is the ideal locale to increase your energy and enjoy your yoga practice.
Graced with lush plants and a wide-open space, you can indulge in the beauty of nature right
in the heart of Montreal's Plateau Mont-Royal, while deepening and enhancing your yoga
practice.
Expect Hatha yoga with a dash of flow to help you ease into and rest in reinvigorating poses.
Plus, each class will articulate a theme, offering insights and principles from the age-old practice
of yoga for better living.
We'll make yoga practical for you to help you experience greater peace and joy.
Each Saturday, two 90-minute classes will be offered:
Beginner's Delight: 10 AM - 11:30 AM
Intermediate Bliss: 12 PM - 1:30 PM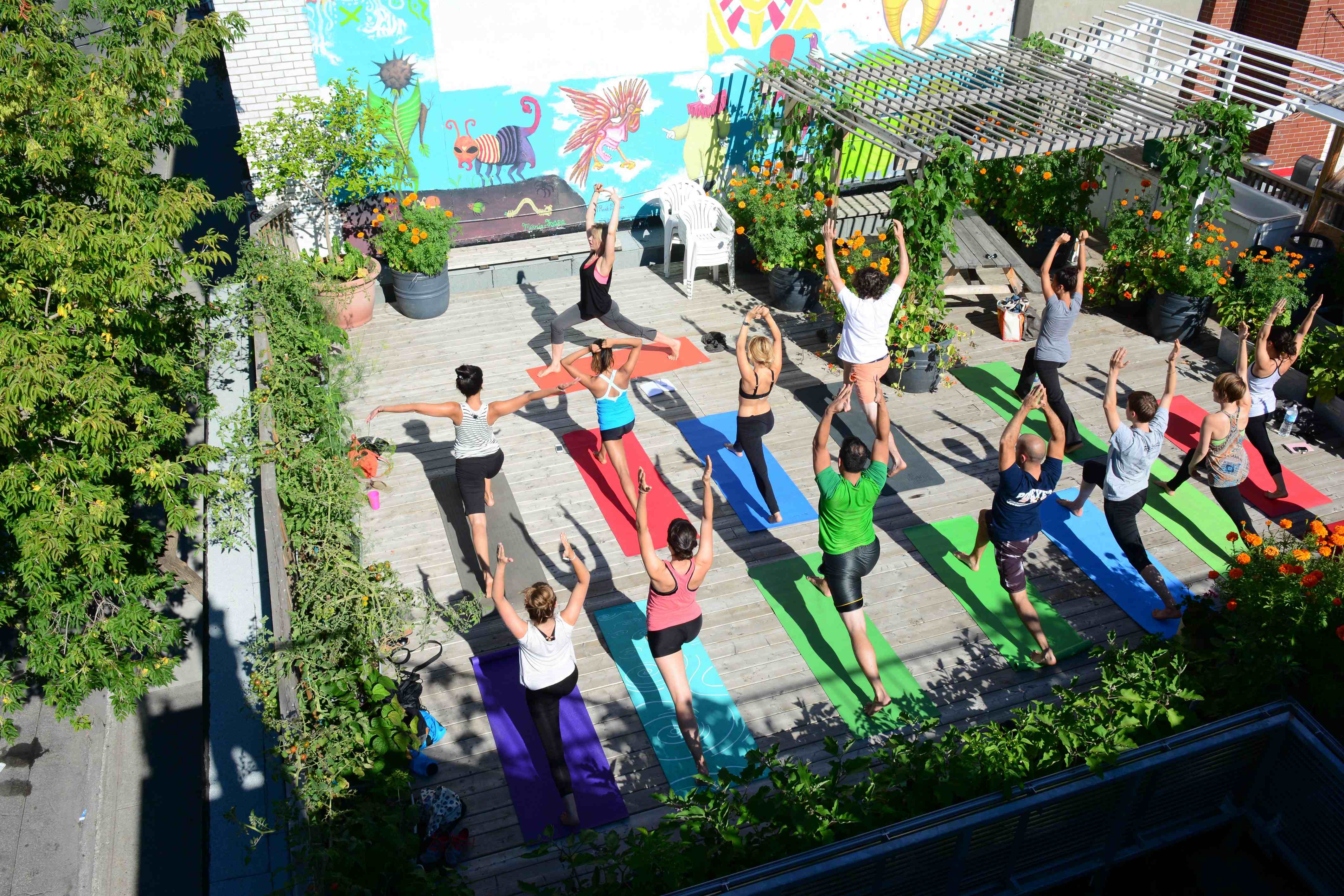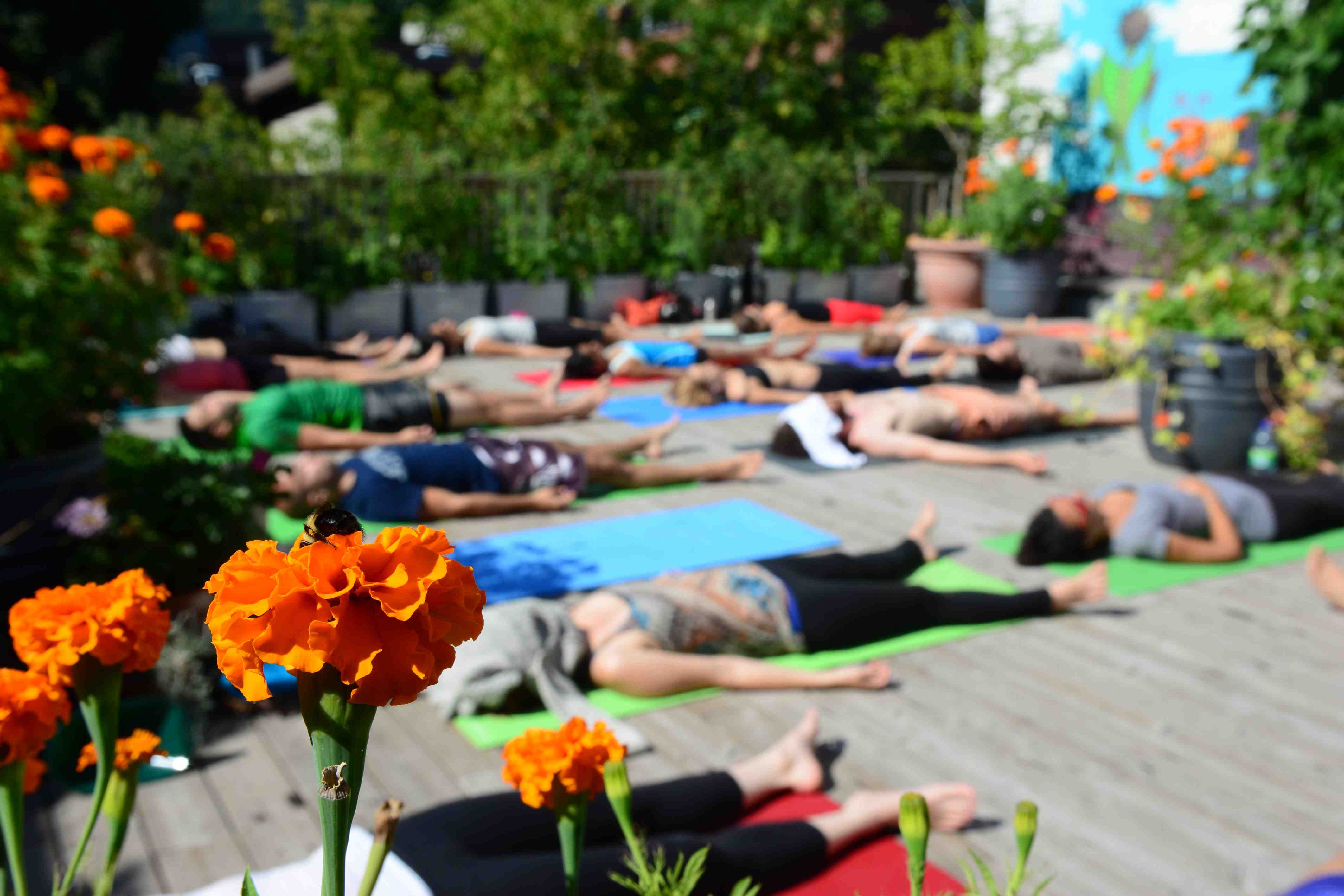 About the Classes
Beginner's Delight
Beginner's Delight is the perfect beginner's class. If you're just starting out or have just a bit of
experience, this class is for you. You'll be guided through basic yoga poses and fundamental
techniques for breathing and relaxation, yoga style. If you're more advanced or would like a bit
of a challenge, never fear, intermediate options will be provided.
The slow movement of this class is the perfect antidote to our fast paced lives.
Intermediate Bliss
Intermediate Bliss is ideal for more experienced students. Get ready for a strong practice of standing poses, arm balances and basic backbends to energize and strengthen. Expect to tone the core, move into deeper versions of each posture and advance your yoga skills!
Come challenge yourself and grow through intermediate yoga.
With rooftop yoga, you'll be enlivened, invigorated, relaxed and inspired. Come down and:
Enjoy a the beauty of nature in this outdoor environment

Relieve stress and recharge your batteries

Stretch and open tight muscles

Increase your strength and flexibility

Experience greater peace and joy

Leave feeling refreshed and reinvigorated

Enhance your yoga practice with classes at super competitive rates (and a super low price if

you are a Santropol Roulant volunteer
The classes are fully bilingual and open to all!
You can drop in for either one of our two classes each Saturday or gear up with a 10 0r 20 Class Pass.
Lucky us! Classes are held RAIN OR SHINE as this rooftop features a covered indoor section.
Prices are as follows:
Students (valid student ID required)
$10/10 sessions $100
$16/10 weeks x 2 sessions $160 (20 90 min sessions) save 20%
Adults
$15/10 sessions $150
$ 24/10 weeks x 2 sessions $240 (20 90min sessions) save 20%
Drop-in student or Santropol Volunteer
$ 15
Drop-in adult
$18
**Bring your own mat! Mats also available for sale (colour limited)
Class cards can also be used for Sunday Yoga in Shauhnessy Village.
See you on the rootop!