Description
Your 4-6 year old is invited to Safety City!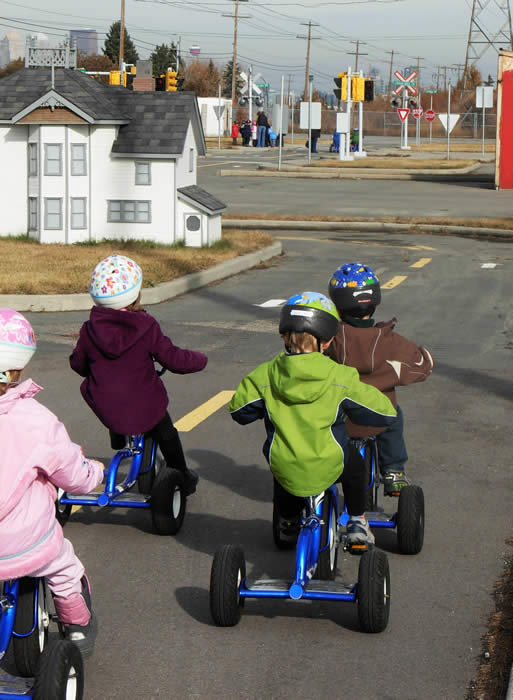 In our afternoon program students will learn the basics of pedestrian safety and driving safety.
The program starts indoors teaching the children the signs and lights of the road, as well as the proper method of safely crossing the street. After the classroom instruction, children move outside to our miniature streets which include train tracks, street lights, crosswalks and street signs where they will practice their skills.
Each student will practice as a pedestrian, and being a safe "Driver" on our tricycle. As this is an outdoor program, be prepared for any type of weather. Rain or shine we are out there.
There will also be a surprise appearance by Simon the Safety Bear!
For more info please visit: http://calgarysafetycouncil.com/programs/safety-city.html
Date: June 6th, 2019
Time: 1:30 - 3:00 pm

Registration deadline: June 4th, 2019
Target Ages: 4-6 year olds (sorry, no exceptions)
Cost: $7.50/student, Parents are free.

Please read all all of the following important information:
- Please arrive 10 minutes early to register and to pick up your name tag.

- Ensure that your child brings a water bottle (as there is no waterfountation available).

- This is not a drop off program. ** Parent helpers take an active part in this program.**
- All students are required to bring their own bicycle helmets for safety reasons. Safety City does have a few helmets in case students do not have access to one. (Due to insurance requirements, all cultural headwear must be small enough to fit into a proper fitting helmet. Please see diagram below for instructions on a proper fitting helmet).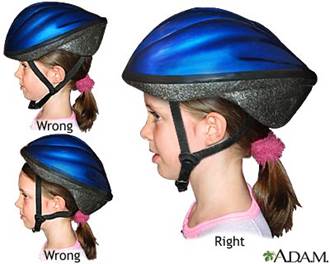 FAQs
I have a question, who do I contact?

Please contact Tanis (field-trip organizer and Roots HS mom)
Email: thereuters@shaw.ca Text or phone: (403) 686-6659
My child is not registered with Roots, can they still attend?

Yes, this fieldtrip is open to all students.

Do I have to bring my printed ticket to the event?
No, you do not have to bring a ticket. We will have a master list with all the registration info.

If I am unable to attend may I get a refund?
We're sorry but we are unable to provide refunds. Please feel free to find another family to sell or pass along your program spot to.
Save