Event Information
Location
Centre for Social Innovation- Annex
720 Bathurst Street
The Garage
Toronto, ON M5S 2R4
Canada
An Afternoon of Revolutionary Film Education and Environmental Activism
About this event
Join Kids Right to Know and Gen-Earth for an inspirational event, "Roots of Activism, an Afternoon of Revolutionary Film Education and Environmental Activism". Exchange and connect with other like-minded changemakers interested in the protection of nature's diversity, ocean acidification, deforestation, overfishing, climate change and our survival! Learn about what organizations and changemakers are doing right here in our own city with our spread of environmentally conscious organizations. Don't miss the raffles, seed exchange and more!
We will be screening the award-winning film Revolution, followed by an engaging panel discussion with:
Rachel Parent- Founder of Kids Right to Know & food and climate change activist
Micheal Regina- Organic GMO-free farmer & environmental activist
Ryan Storm- Healthy food blogger & author
Indygo Arscott- Aspiring filmmaker & environmental activist
Jacob Kearey-Moreland- The People's Gardener & environmental activist
Rayne Fisher Quann- Education activist
Moderated by:
Jodi koberinski- Founder of Beyond Pesticides, signatory/ambassador for Dr. Vandana Shiva's Declaration of Seed Freedom, and the former Executive Director of the Organic Council of Ontario.
Opening Remarks by:
Sandy & Brian Stewart- Revolution Producers & Rob Stewart's parents
In the award-winning documentary Revolution, Rob Stewart goes on an adventure filled with action and drama that will leave audiences around the world, at any age, inspired about how they can get involved in the fight to save our planet. Revolution is not just about the environment—it's a film about hope and inspiration. It's a call-to-action with an uplifting message that tells us it's possible to alleviate the damage already done. It's time for a Revolution!
Location: Centre for Social Innovation, Annex- The Garage
Details: Sunday, April 28th - 1:00pm - 5:30pm
Schedule:
1:00pm - 1:45pm: Welcome! Enjoy a drink and get to know like-minded changemakers and organizations making a difference here in Toronto!
1:45pm - 2:00pm: Opening remarks
2:00 - 3:30pm- Screening of Revolution
3:45pm - 4:45pm- Panel discussion
4:45pm - 5:30pm- Raffle, Seed exchange and more time to engage with panelists and organizations.
*Organic movie snacks, beer, wine, and kombucha will be on site for purchase. 100% of all event proceeds will be dedicated to the creation of an educational program for schools across the GTA, providing teachers and students with environmentally regenerative solutions to feed the world and cool the planet.
About the Organizer:
This event will be hosted by Rachel Parent, a relentless safe food environmental youth activist. She has a passionate and strong commitment to help motivate our youth, our communities, and policy makers to take simple actions every day for the protection of our ecosystems, the environment, and everyone's future. At 11 years old, Rachel began researching for a school project and became alarmed by what she learned about GMOs. This gave her the spark to become an activist fighting for our right to know what's in our food by making GMO labeling a law in Canada. That spark evolved into what's now known as Kids Right to Know, a not-for-profit organization dedicated to educating youth about food safety and to make environmentally healthier choices, challenging them to claim their right to know what's in their food. For many years, Rachel Parent has positioned herself as a strong advocate for responsible ethical food production and consumption for the reversal of climate change, accepting a position as the Youth director of Regeneration International, Rachel is also the director of Gen-Earth.Org an event production organization dedicated to environmental education through film and activism. All of which educate youth and future generations about environmentally conscious products production, consumerism and safe food.
About the Film:
Revolution is an exhilarating and hard-hitting full length feature film from award-winning Sharkwater filmmaker Rob Stewart. Not only does it shed light on crucial environmental topics and how we can save the planet, but he shows how past world events have taught us what we need to do to save the future.
Revolution premiered at the Toronto International Film Festival and has already gone on to win ten awards, including the Audience Award for Best Documentary at the Atlantic Film Festival, Most Popular Environmental Film Award at the Vancouver International Film Festival and the Social Justice Award at the Santa Barbara International Film Festival. Revolution will be released in theaters and online here, and through your favourite conservation group April 22nd, 2015.
Revolution was the #1 Canadian documentary of the year, and had the highest-grossing opening weekend of any Canadian documentary since Rob Stewart's previous movie, Sharkwater in 2007.
Revolution won the Most Popular Environmental Film Award at the Vancouver International Film Festival, Audience Favorite Award at the Victoria Film Festival, Fund for Santa Barbara Social Justice Award at the Santa Barbara International Film Festival and Best Documentary at the Atlantic Film Festival. It was also a Best Documentary runner-up at the Toronto International Film Festival, as well as the highest-rated Canadian documentary.
Want a sneak peek? Watch the the Revolution Trailer now!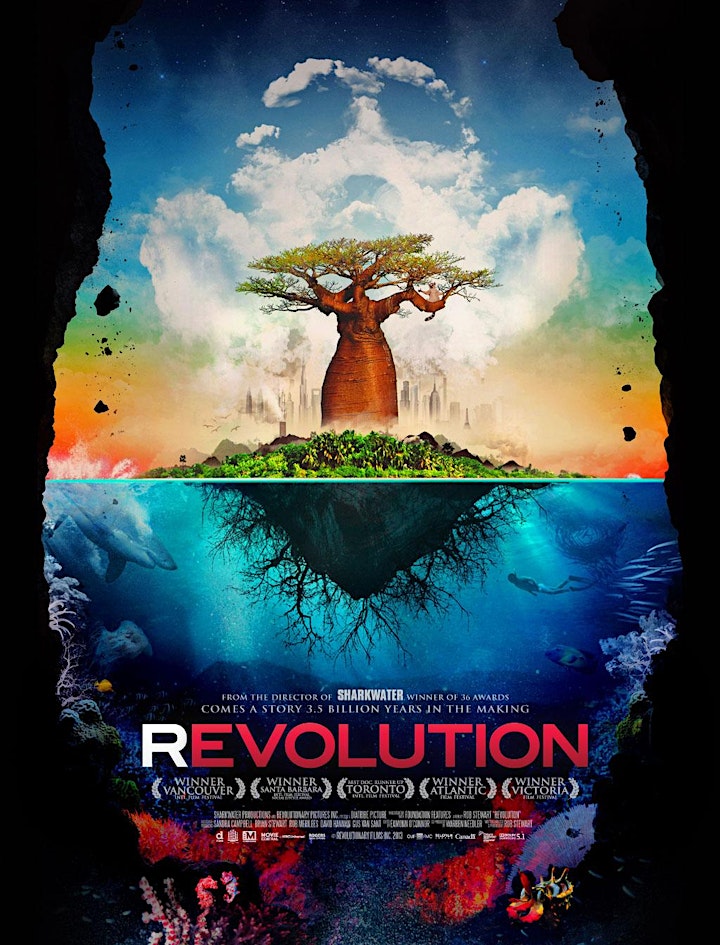 "Change starts with education. If people are aware of their impact on the Earth, they'll make smarter choices." - Rob Stewar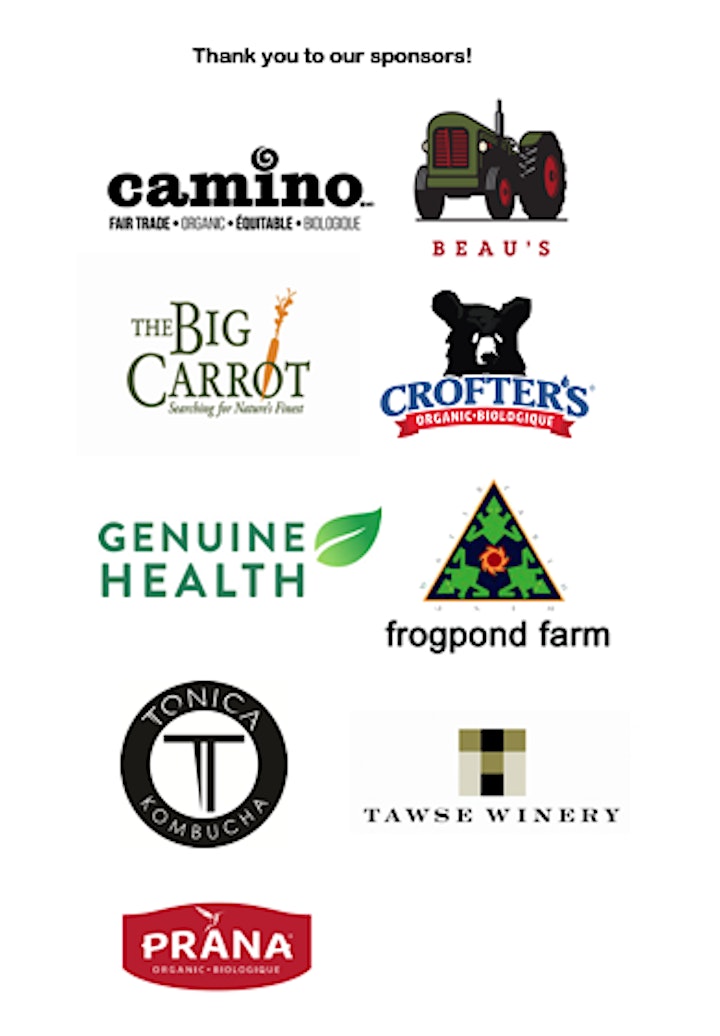 Date and time
Location
Centre for Social Innovation- Annex
720 Bathurst Street
The Garage
Toronto, ON M5S 2R4
Canada