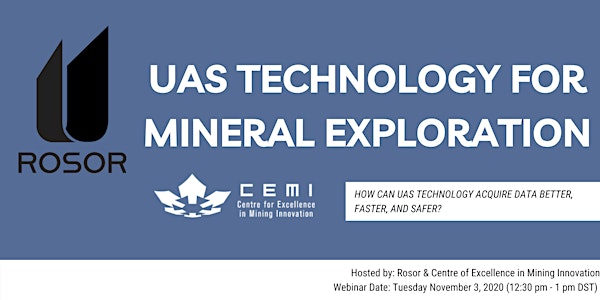 Rosor's Unmanned Aerial System (UAS) Technology for Mineral Exploration
Learn more about how unmanned aerial systems technology can acquire data better, faster, and safer.
By Centre for Excellence in Mining Innovation
Date and time
Tue, Nov 3, 2020 9:30 AM - 10:00 AM PST
About this event
The Centre for Excellence in Mining Innovation (CEMI) is pleased to present Rosor to the mining ecosystem.
The webinar will feature: 20 minutes of presentation time and 10 minutes for questions and answers.
During this webinar, you will learn how Rosor is revolutionizing the mining industry with their Unmanned Aerial Systems (UAS) Technology. Rosor's CEO, Alex Coutu, and CMO, John Balatbat, will discuss how this technology will reduce high capital expenditures and close operational efficiency gaps in mineral exploration.
Following Topics:
Rosor, Company Introduction
Focus on Mineral Exploration
Quality Assurance of Data Acquisition
Safety Implications of Acquiring Data
UAS Description
UAS Solution
Need for a Demonstration Project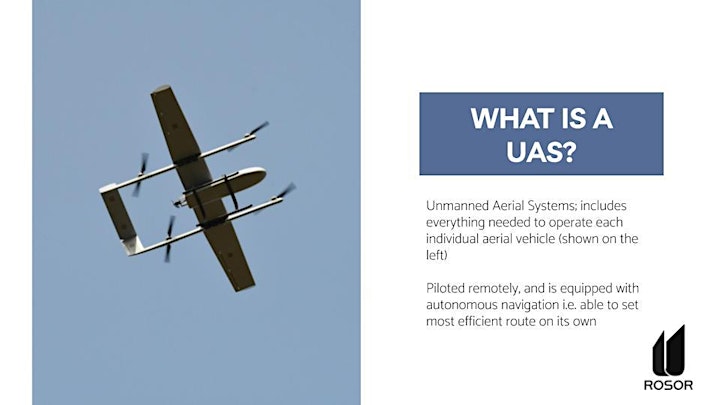 About CEMI
The Centre for Excellence in Mining Innovation (CEMI) is an independent Canadian based not for profit organization. CEMI builds capacity that allows for the acceleration of innovations into the global mining industry. Working with innovators and guiding them to access end users. CEMI's strategic focus helps to generate a greater economic value of mines through technologies, processes and practices to improve the safety, performance and capacity of mines. Ask us how we can help you accelerate the commercialization of your mining innovation info@cemi.ca.