Join us to mark the International Day of Peace, network with community leaders and see what Rotary is doing to build Peace in the world.
About this event
 The Rotary Club of Mississauga - City Centre
invites you to join us to mark the
International Day of Peace
On September 21st, 2021
The 2021 Peace Reception hosted by the Rotary Club of Mississauga - City Centre  is scheduled in the Mississauga Valley Community Centre, Program Room #1, 1275 Mississauga Valley Blvd, Mississauga, ON L5A 3R8 from 5.30 pm until 7.30 pm on the United Nations International Day of Peace, Tuesday, September 21 2021.  Doors open at 5:00 pm.  Food will be served. Donation at admission is $15.  
What is the International Day of Peace?
The International Day of Peace, sometimes unofficially known as World Peace Day, is observed annually on 21 September. It is dedicated to world peace, and specifically the absence of war and violence, such as might be occasioned by a temporary ceasefire in a combat zone for humanitarian aid access. The day was first celebrated in 1982, and is kept by many nations, political groups, military groups, and peoples. In 2013, for the first time, the Day was dedicated by the Secretary-General of the United Nations to peace education, the key preventive means to reduce war sustainably. 
To inaugurate the day, the United Nations Peace Bell is rung at UN Headquarters (in New York City). The bell is cast from coins donated by children from all continents except Africa, and was a gift from the United Nations Association of Japan, as "a reminder of the human cost of war"; the inscription on its side reads, "Long live absolute world peace".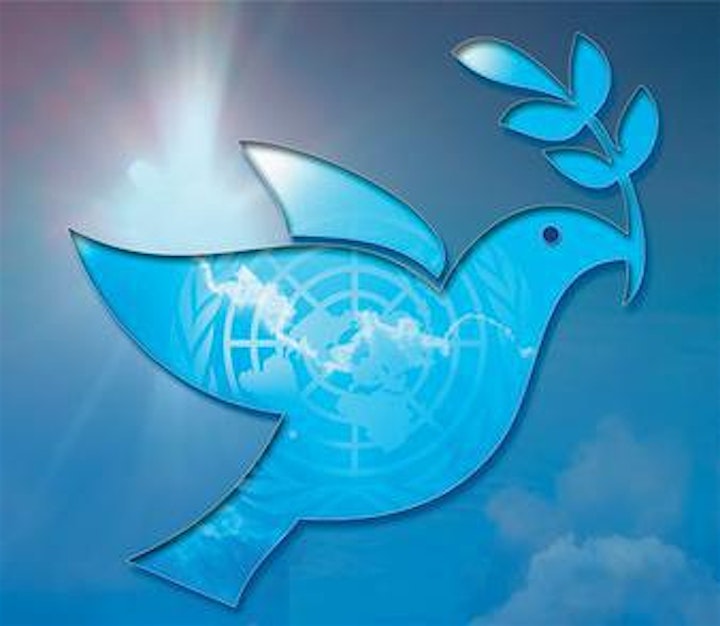 Organizer of Rotary Mississauga - CC Marks the International Day of Peace
Rotary International is the world's first service club organization, with more than 1.2 million members in 33,000 clubs worldwide. Rotary club members are volunteers who work locally, regionally, and internationally to combat hunger, improve health and sanitation, provide education and job training, promote peace, and eradicate polio under the motto Service Above Self.