round table discussions: diversifying your creative business
The Tett Centre for Creativity and Learning presents "Diversifying your Creative Business" virtual roundtable.
About this Event
Join the virtual discussion and explore new ideas and tips for expanding your creative business through diverse revenue streams, products, services and passive income. Bring and share your personal experiences and questions. Learn from others and gain new insight on growing your creative business during these uncertain times.
We invite artists, administrators, and creative business owners who have suggestions, questions or personal experience to join the open and casual conversation.
Topics include: art kits, online shops, teaching online, virtual markets, podcasts and more!
Free. Registration required. Limited tickets available.
www.tettcentre.org/events
Interested in supporting our charitable arts organization?
Donations to the Tett assist in the promotion of Kingston's arts and culture education, and play an important role in helping us to improve access to a wide range of arts experiences to enrich our community.
Donations welcome: https://www.tettcentre.org/donate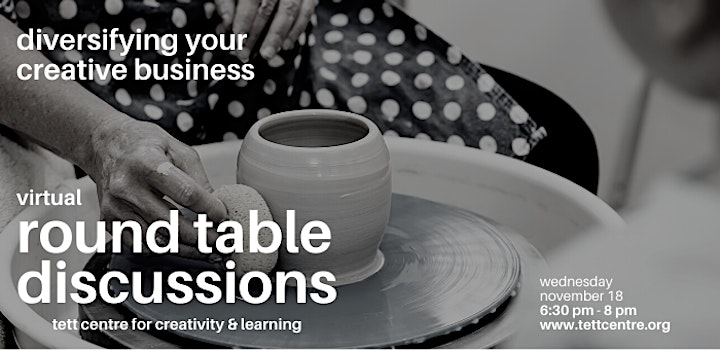 Discuss a variety of topics including: art kits, commissions, subscription platforms, virtual art markets, online classes, virtual lessons, online shops, livestreams, affiliate marketing, and more! Share your personal successes and failures, and learn from others.