Roundtable on the Federal Sustainable Development Strategy
Learn about the draft Federal Sustainable Development Strategy and help strengthen and shape its final version.
About this event
The Roundtable is brought to you by The Sustainability Institute, Centennial College jointly with the Ontario Society of Professional Engineers and Environment and Climate Change Canada, on the occasion of World Environment Day.
The Government of Canada has put forth their draft 2022 to 2026 Federal Sustainable Development Strategy (FSDS), outlining the federal government's specific priorities, goals, targets and the actions necessary to achieve them using the framework of the 17 Sustainable Development Goals from an environmental perspective. The draft strategy is in its public consultation phase until July 9th.
This Roundtable will be an opportunity to:
have a comprehensive presentation on the draft FSDS from the Sustainable Development Office of Environment and Climate Change Canada (ECCC),
get clarifications and answers to any questions,
provide comments and suggestions on the strategy to help strengthen and shape its final version, ensuring its targets, milestones, and actions reflect the priorities of Canadians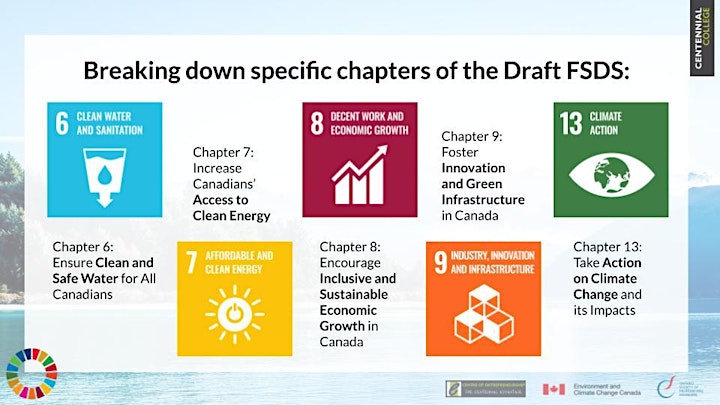 Draft FSDS Roundtable breakout process:
ECCC's presentation and Q&A will be followed by small group discussions on selected chapters/topics of the Draft FSDS, to be finalized based on the choices of participants:
Chapter 6: Ensure Clean and Safe Water for All Canadians (SDG 6)
Chapter 7: Increase Canadians' Access to Clean Energy (SDG 7)
Chapter 8: Encourage Inclusive and Sustainable Economic Growth in Canada (SDG 8)
Chapter 9: Foster Innovation and Green Infrastructure in Canada (SDG 9)
Chapter 13: Take Action on Climate Change and its Impacts (SDG 13)
Based on interest and expertise, participants will join one of the discussion groups above and discuss the chapter while exploring it for feedback, comments, and suggestions. After discussion, groups come back to the main session and share their outcomes.
In preparation for the Roundtable, we ask you to kindly review the above chapters of the Draft FSDS in addition to the introductory sections.
About the presenters: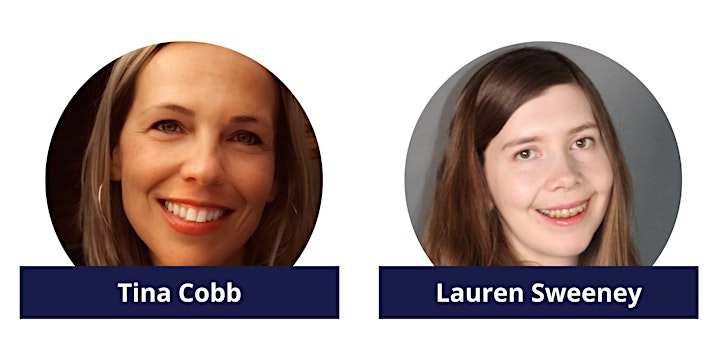 Tina Cobb is the Manager of Stakeholder Relations in Environment and Climate Change Canada's Sustainability Directorate. Prior to this role, she led the Partnerships team at the Sustainable Development Goals Unit at Employment and Social Development Canada where she managed the SDG Funding Program. Tina brings 14 years of Government experience in strategic partnership work and international climate change communications and policy. She is passionate about social impact, the environment, and breaking down organizational silos to make collaboration happen.
Lauren Sweeney is a manager in Environment and Climate Change Canada's Sustainability Directorate with responsibility for drafting and coordinating the Federal Sustainable Development Strategy. She has more than ten years' experience in policy roles and has worked at both the federal and territorial levels of government. Lauren holds a Master's of Public Administration from the University of Victoria and a Bachelor of Arts from the University of British Columbia.
About the Sustainability Institute, Centennial College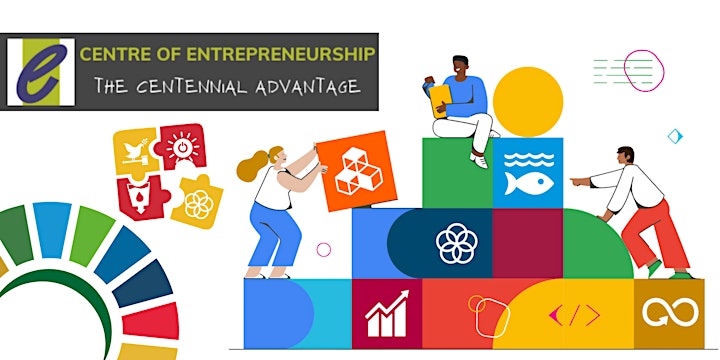 The Sustainability Institute is a thought leader and champion to engage our students, community and society in sustainable learning, thinking and actions. We are built on six pillars:
Leadership & governance
Policy & advocacy
SDG-aligned impact entrepreneurship: SDG Innovation Lab
Knowledge exchange & collaboration
Education & research
Student and community engagement
Looking forward to seeing you on June 6th,
On behalf of The Sustainability Institute, Centennial College
Centre of Entrepreneurship (COE-ARIES) Team