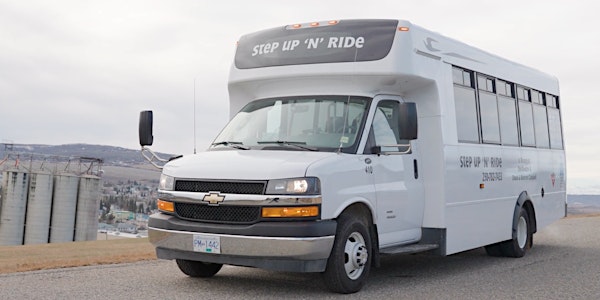 ROVING Documentary Screening and Celebration of BC Seniors' Week
Location
Silver Harbour Centre
144 22nd Street East
North Vancouver, BC V7L 4L5
Canada
Please join us for a screening of our documentary, ROVING, to celebrate the wrap-up of BC Seniors' Week!
About this event
ROVING (Raising Our Voices In support of Non-Ageist ways of Getting Around) is a short documentary-style video highlighting challenges and opportunities for seniors getting around in BC presented by BEST through our Seniors on the Move initiative. The documentary features interviews with BC seniors and experts from senior serving agencies, and will form the center of a broad communications campaign and province-wide dialogue on seniors' transportation issues.
ROVING will demonstrate how transportation options play a key role in giving lives meaning and purpose, and how they contribute to health and wellbeing. To learn more about Seniors on the Move, please visit our website.
The in-person screening will take place at the Silver Harbour Centre in North Vancouver from 1:00 pm - 3:00 pm on June 10th.
RSVP is required. Please RSVP by June 1. The June 10th event will not be livestreamed. To watch a livestream of the June 6th launching event, please email sara.wehbi@best.bc.ca.
For any questions or more information about the event or Seniors on the Move, please reach out to seniorsonthemove@best.bc.ca.
Follow us on social media to stay up to date: Instagram and Twitter.