Description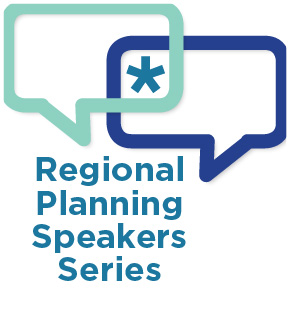 The City-Region Studies Centre is pleased to launch this season's Regional Planning Speakers Series by hosting an panel discussion on the topic of "Human Rights and the City" in collaboration with the Urban and Regional Planning Program.

Dr. Sandeep Agrawal will introduce and Dr. Kevin Jones will moderate an inter-sectoral panel that brings together local and national experts to engage in debate on the state of our understanding of human rights and how they apply to our cities. The discussion will cover human rights issues as they relate to urban aboriginal and new Canadian communities, social and affordable housing, and, in general, services and facilities provided by municipal governments. This event is being organized in collaboration with the University of Alberta Urban and Regional Planning Program and support from the Kule Institute for Advanced Study (KIAS).

The panel will include presentations with a panel discussion featuring local and national experts including Antonella Ceddia, Human Rights litigator with the City of Toronto, Judge Robert Philp, Chief of the Commission and Tribunals for Alberta and Chief Commissioner of the Alberta Human Rights Commission, Shirish P. Chotalia QC, Immigration Lawyer, Past Chairperson Canadian Human Rights Tribunal, and Dominique Clement, Professor, Department of Sociology, University of Alberta.
About our panelists:
Antonella Ceddia is a litigation lawyer with the City of Toronto where she practises human rights defence on behalf of the City, Chief of Police of the Toronto Police Service and the Toronto Police Services Board. In addition to litigation defence, Antonella advises the City on contentious human rights issues that arise from the services the City provides to the public. Antonella articled at the Court of Appeal for Ontario and she practiced litigation defence at McCarthy Tétrault LLP in Toronto for six years before joining the City. Antonella's legal advice is enhanced by senior professional roles she held in policy advice and analysis in her first career, before she studied law, including as Policy/Issues Analyst at the Cabinet Office, province of Ontario; Policy Advisor at the Office of the Mayor –Toronto; Principal of her own human rights consulting firm; Investigator at the Ontario Human Rights Commission; and first professional, full-time Human Rights Investigator at Ryerson University. In addition to her LL.B., Antonella holds an M.A. in Public Policy and Administration. She is currently the Co-Chair of the Practice Advisory Committee to the Human Rights Tribunal of Ontario. Antonella developed and now teaches a course on human rights obligations and land use planning at the School of Urban and Regional Planning at Ryerson University.
Judge Robert Philp became Chief of the Commission and Tribunals of the Alberta Human Rights Commission on July 1st, 2014. He is a respected jurist and lawyer and a community and social justice activist committed to human rights, equality and education locally, nationally and internationally. Judge Philp has spent 29 years practicing law, nine years as an Alberta Criminal Court Judge and seven years as a Deputy Judge of the Northwest Territories. He also has many notable professional appointments, including the Law Society Committees in Alberta, the Northwest Territories and Nunavut. Judge Philp continues to hold positions as an executive Executive or Board Member on many community organizations, including Boyle Street Community Services, Reach Edmonton, the Edmonton Community Legal Center, Jellinek Men's Recovery House, and the Mayor's Edmonton task force to end poverty. Judge Philp was named Queen's Counsel in December 1999. He received the Queen's Golden Jubilee Medal in 2003 and the Alberta Centennial Medal in 2005.
Shirish P. Chotalia Q.C. practices in the areas of immigration, personal injury law, and employment law. She has successfully litigated many high profile cases. Of interest to our panel is her pro bono work on the RCMP Sikh Turban case wherein she defended the rights of Indo-Canadian Sikhs to wear the turban for religious reasons while serving as RCMP officers. She has also appeared on the Vriend case at the SCC, on inclusion of sexual orientation; successfully sued Mobil Oil for gender discrimination (Walsh). She hs worked extensively in the area of human rights law. Ms. Chotalia Q.C. has received many awards and recognition for her service to those in need. Ms. Chotalia Q.C. obtained her Bachelor of Arts in 1983, her J.D. (Doctorate of Laws) in 1986 and her Master of Laws in 1991 from the University of Alberta. She was admitted to the Bar of Alberta in 1987.
Dominique Clément is an Associate Professor in the Department of Sociology at the University of Alberta. He is the author of the award-winning books Canada's Rights Revolution, Equality Deferred and Human Rights in Canada, as well as the co-editor for Alberta's Human Rights Story and Debating Dissent. Clément has been a Visiting Scholar in Australia and the United Kingdom, and is the author of numerous articles on human rights, social movements, gender equality, foreign policy and labour. His website, www.HistoryOfRights.ca, serves as a research and teaching portal on human rights in Canada.
* Please note that the location of event is the Telus Lecture Theatre (TEL 150) at the Telus International Centre at the University of Alberta Main Campus
RPSS is a year-long educational program featuring a series of lectures, panel discussions, and workshops. It is a forum for stakeholders, including planners, architects, designers, community members, academics, and students. Our aim is to promote connections, share ideas, and build capacity in ways which promote resilience and sustainability, develop robust economies, encourage collaboration, and improve the quality of life of communities across the province.

Learn more at www.ualberta.ca/city-region-studies-centre/community-engagement/regional-planning-speakers-series
Launched in 2012, the University of Alberta Planning program is the only home-grown, Alberta-focused undergraduate program in planning available in the Province. The B.Sc. Planning is for those who are interested in focusing on natural science elements of Planning including environmental and resource management and the use of GIS. Those interested in the economic, physical and social side of planning tend to consider BA in Planning. The Program aims to educate students in the orderly disposition of land, resources, facilities and services with a view to securing the physical, economic and social well-being of communities. The Program has recently expanded through the introduction of an MSc in Planning program with a focus on resilient cities and regions, scheduled to be launched in 2017.

For more information about the University of Alberta Planning Program visit:

cms.eas.ualberta.ca/planning/
Date and Time
Location
Telus Lecture Theatre (TEL 150), Telus International Centre, University of Alberta
11104 87 Avenue Northwest
Edmonton, AB T6G 0X8
Canada