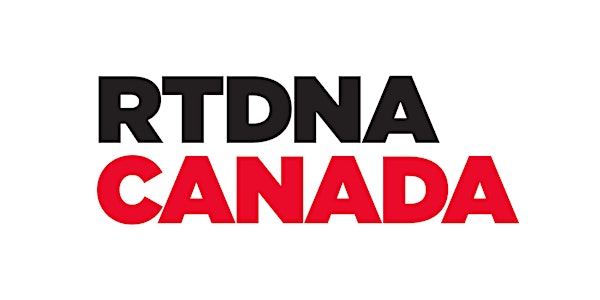 RTDNA Canada 2021 Awards Gala
RTDNA Canada 2021 Awards Gala
About this event
To join the gala live on June 3, click here.
The RTDNA Canada 2021 Best Canadian Local News and National Award winners will be announced during the Awards Gala on Thursday, June 3.
While lockdowns mean we can't gather in-person in Toronto this year, our Virtual Awards Gala means, wherever you are in the country, you can join in the fun online! Get your team together for a virtual watch party! Get dressed up and celebrate with us. Tweet your pictures. Send your pics to events@rtdnacanada.com to be featured on the website. There just may be prizes for Best Team Pic.
Attendance to the Virtual Awards Gala and Conference is FREE for everyone, so grab your colleagues, interns, and students and pull up a chair.