Run Burnaby Now 2015

Saturday, 7 March 2015 from 10:00 AM to 2:00 PM (PST)
Event Details
RUN Burnaby Now
A Running/Walking Event
Presented by FitFirst Footwear and Fortius Sport & Health
Here's your one-stop event to kick-start a terrific year of running and walking to stay active, stay healthy and be your best.  Learn from world class experts who will present all the latest information and research on running and walking. Use the day to prepare for an active year in 2015.
Cost: $20 (does not include lunch). Lunch options available! Pre-order by March 4th: See the menu below for details.
Where: Fortius Sport & Health - 3713 Kensington Ave, Burnaby
When: March 7th, 2015
More information and to register: FortiusSport.com    (events tab)
Our World Class Speakers: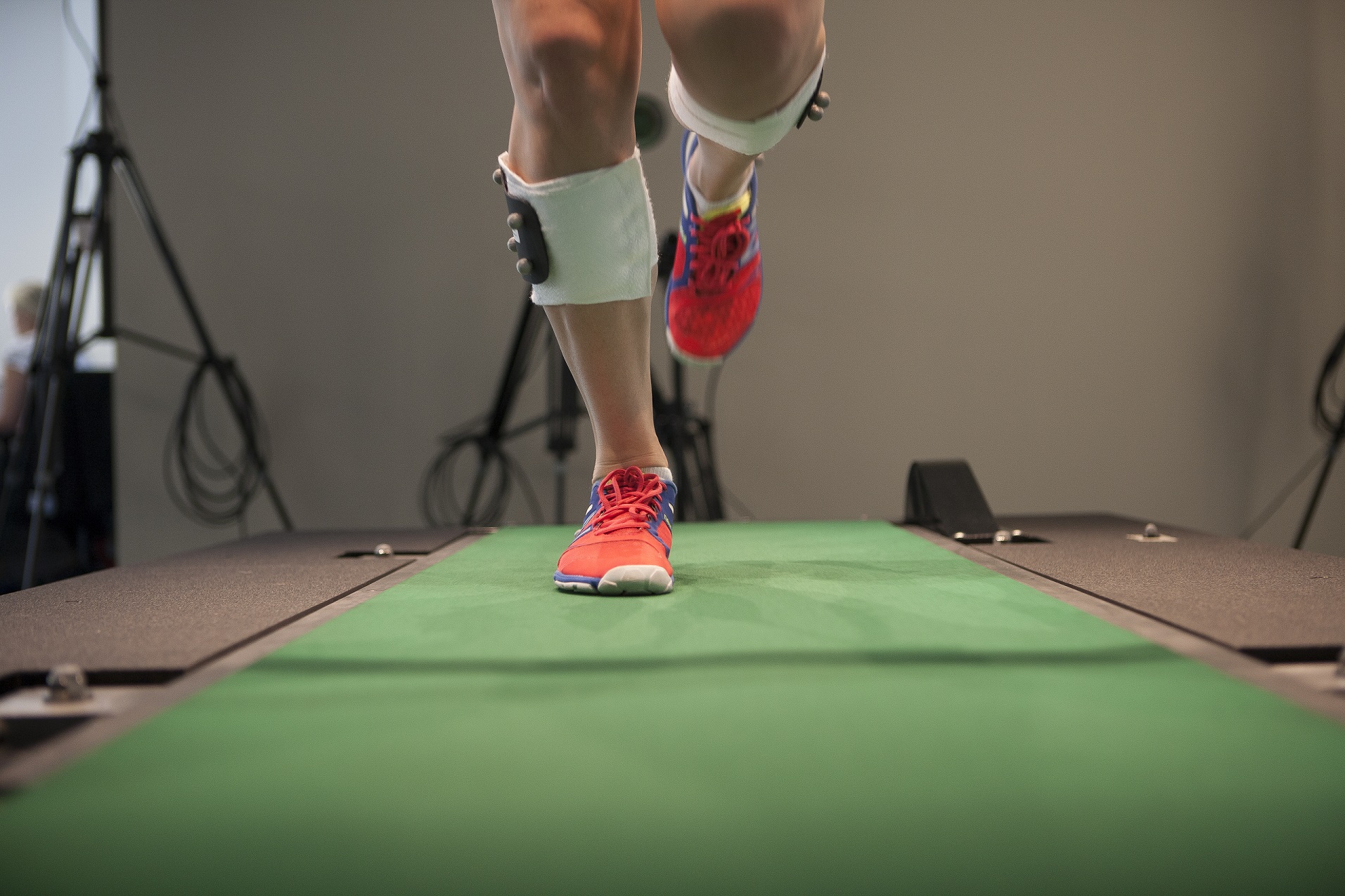 Dr. Jack Taunton MSc MD - Sports Medicine Dip Professor UBC and Medical Director Fortius Sport &Health
Dr. Christopher L. MacLean, Ph.D.- Director, Applied Biomechanics & The Lab @ Fortius
Ashley Charlebois M.Sc., CSEP-CEP - Registered Dietitian at Fortius Sport & Health
Phil Moore, B.A/B.P.H.E - Author of The Shoe Update, Co-Author of Pro-Care/ Dynamix Shoe Training Manual for Shoe Fitters, Footwear consultant and lecturer to Podiatric and sport and shoe manufacturers
Curb Ivanic M.Sc, CSCS - Strength & Conditioning Coach at Fortius Sport & Health 
Dr. Gerry Ramodgida -  Chiropractor at Fortius Sport & Health
Dr. D'arcey Musselman -  Chiropractor at Fortius Sport & Health 
Workshop Topics:
Running/ Walking Analysis by Dr. Christopher MacLean - Presented by Brooks
Dr. Christopher MacLean presents the latest information on biomechanical aspects of distance running.  See how state-of-the-art force platforms and video analyses shed light on your running dynamics.
Fueling for Optimal Health and Performance by Ashley Charlebois - Presented by Pharmasave
Ashley will discuss practical strategies on how to meet energy and nutrient needs to optimally fuel for walking and running.
Common Running Injuries by Dr. Jack Taunton - Presented by Nike
How do you know when your injured?  What is discomfort, what is pain, what is injured and how do you know the difference?
A Scientific Look at Footwear from a Maximalism to Minimalism by Phil Moore - Presented by New Balance
Phil Moore will take you through and simply the complex world of athletic footwear.
Rehabilitation for Running Injuries by Dr. D'arcey Musselman - Presented by FitFirst Footwear and Addidas
What does rehabilitation mean to you as a runner? Chirpractic, physiotherapy, massage? Which rehabilitation expert should you use and when.
Interval and Fartlek Training by Curb Ivanic - Presented by Mizuno
How to train to run faster and use new techniques in your in your training workouts.
Schedule of Events
 9:30am - Registration
10:30am  - Key Note Address by Dr. Jack Taunton
10:40am - 11:10 am - Workshop #1
11:15am - 11:45am - Workshop # 2
11:45pm - 12:30pm - Lunch, Expo and Shoe Trials
12:40pm - 1:10pm - Workshop # 3
1:15pm - 1:45pm - Workshop # 4
For Lunch orders please contact Vanessa.brown@sodexo.com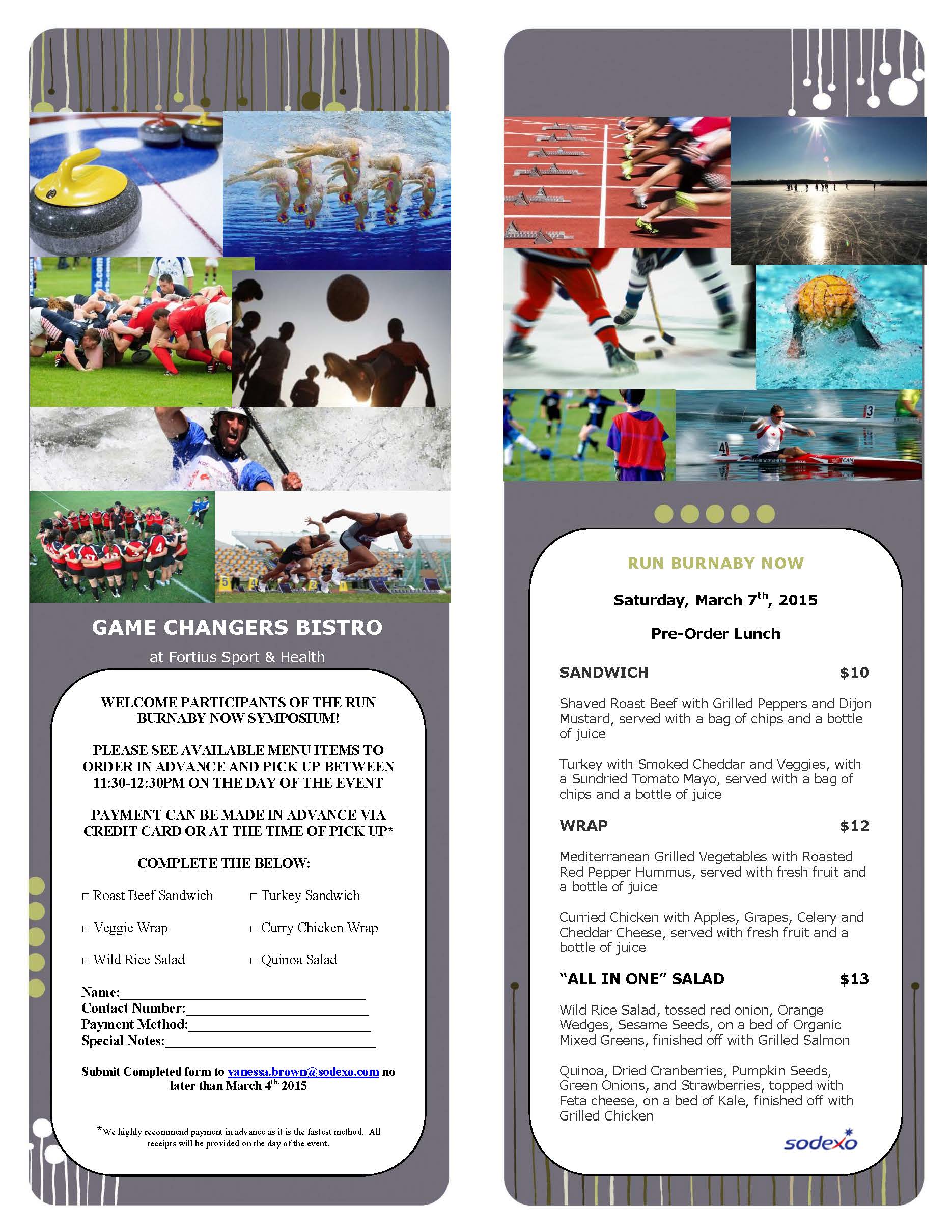 .
When & Where

Fortius Sport & Health
3713 Kensington Ave
Burnaby, BC V5B 0A7
Canada

Saturday, 7 March 2015 from 10:00 AM to 2:00 PM (PST)
Add to my calendar
Organizer
GAME CHANGING. LIFE CHANGING.
Fortius Sport & Health is an integrated athlete development centre strengthened through philanthropy and focused on optimizing human performance for life.
Our integrated team of sport & exercise medicine practitioners delivers:
+ Sport Medicine
+ Physiotherapy
+ Chiropractic
+ Massage Therapy
+ Hydrotherapy
+ Pediatric Rheumatology
+ Applied Biomechanics
+ Exercise Physiology
+ Optometry/Sport Vision
+ Sport Nutrition
+ Orthopaedics
+ Strength & Conditioning
The Fortius Athlete Development Centre also features:
+ The Atrium retail stores and Game Changers Bistro
+ Multi-purpose double gymnasium
+ FIFA standard soccer pitch
+ 50-room, 93-bed accommodations
+ Meeting rooms