Join us on Sundays at 9:00am for a 30-60 minute run, starting and ending at The Village Health Clinic!
About this event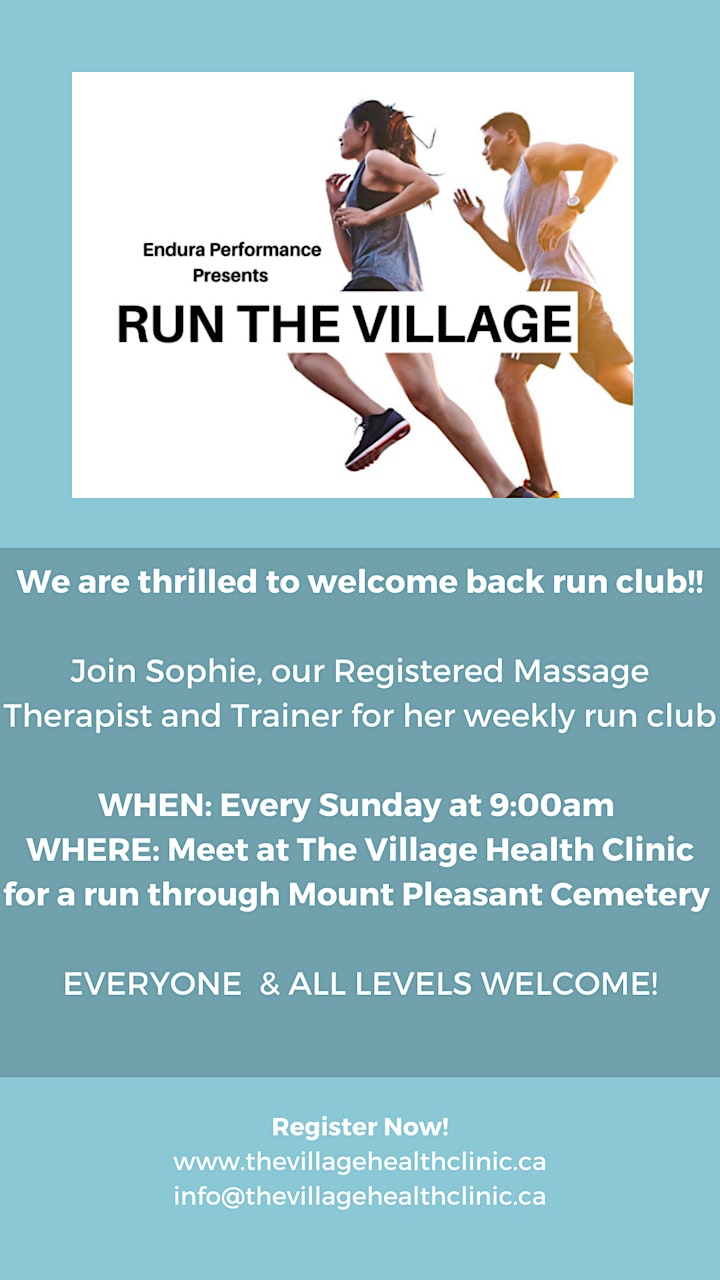 All attendees will get to enjoy coffee post-run stretches led by Endura Performance outside the clinic. All attendees will also receive a 5% off discount coupon for our new Aromatherapy Massage Treatment!
Please register on JaneApp: https://thevillagehealthclinic.janeapp.com/locations/the-village-health-clinic/book#/discipline/4/treatment/181
Runners of all levels are welcome!
**Please note- we will be social distance running and masks are required to be worn to and from the run. There is a maximum of 10 participants to ensure proper COVID-19 social distancing measures and safety.