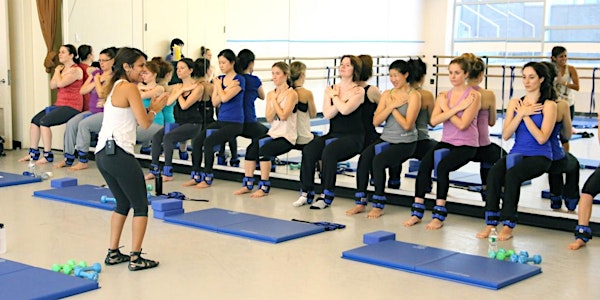 Rupa Mehta presents a Happiness Workout from 7 Workouts for 7 Moods
When and where
Location
lululemon athletica Coutnry Mart 3880 Cross Creek Rd Malibu, CA 90265
Description
Curious about the Nalini Method? Rupa Mehta, creator of 7 Workouts for 7 Moods below will be presenting a complimentary Happiness workout with us April, 26th at 6:30pm. Join in on the fun. Space is limited. RSVP to reserve your spot!
Rupa shares about how her book and workout came to be:
"I created The Nalini Method 13 years ago in New York City. Having years of experience as a fitness instructor, I saw first hand how many physically fit people still felt "fat" because they were emotionally heavy. They carried the weight of words and were on the fast track to emotional obesity, an emotional epidemic that was (and still is) everywhere! In my classes, I started incorporating language that encouraged my clients to go on an emotional diet. A word diet that is, consuming healthy words in their workouts, words that would strengthen both body and mind.
My signature classes fuses barre work, strength and resistance training; it's as active emotionally as it is physically. By that I mean I teach in such a way that each person taking class—or reading the book, or following our online videos and podcasts—has a dynamic and personal experience. It's the idea of getting the attention and results of a personal trainer in a group-class setting. Throughout the workout, we focus on the mind-body connection as well as the feedback our bodies and minds are giving us during each exercise and transition. This focused attention alone creates a tangible confidence in my clients during class that then spills into their lives in all sorts of ways from friendships to love to work."
Check out the Nalini Method on these social channels!
www.facebook.com/nalinimethod
www.twitter.com/nalinimethod
www.instagram.com/Nalinimethod/