Description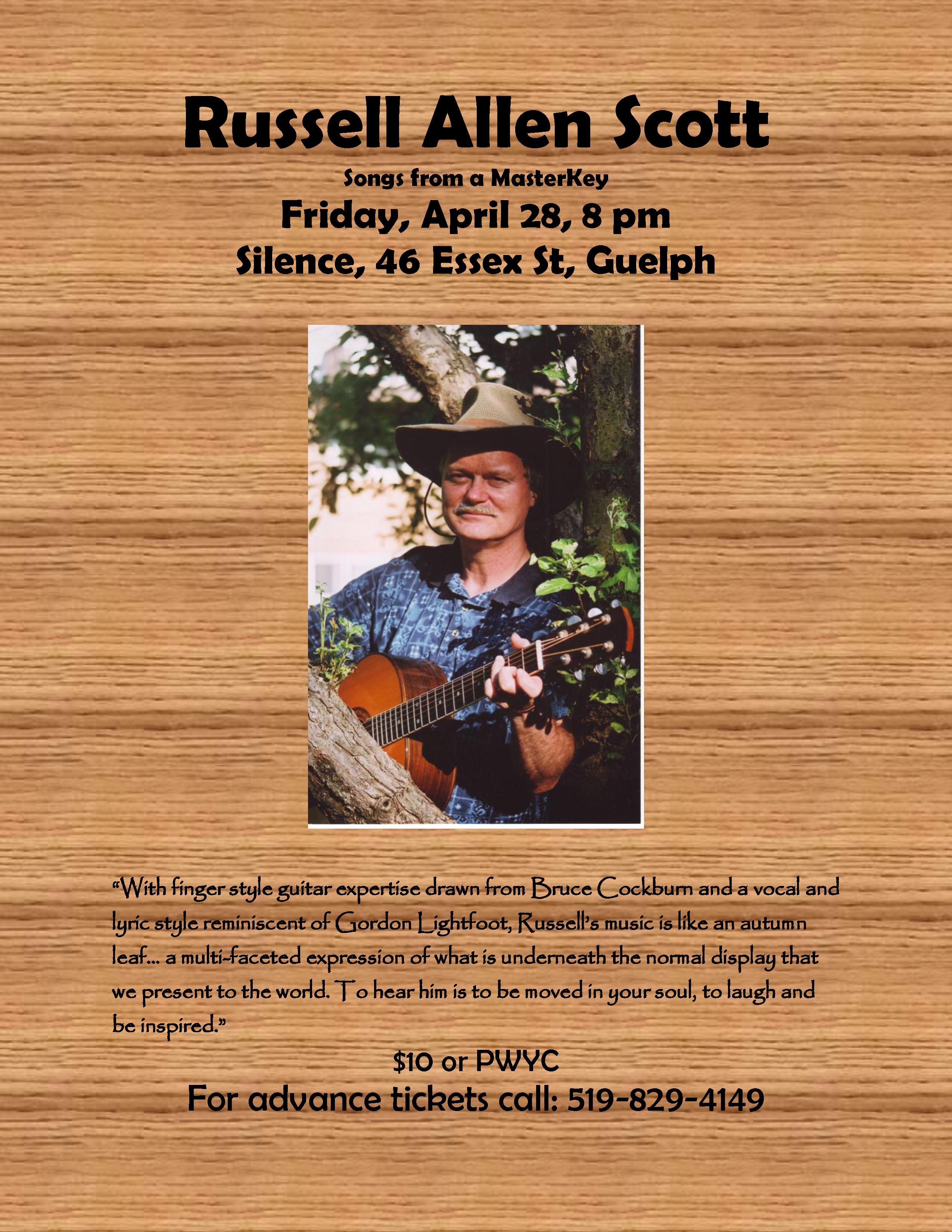 The power with which my heart and my spirit are called forth by Russell's music belies any stylistic label which might be applied to it. If this can be called performing, then it is performing of a very special sort. It is as if he is in each moment singing and playing from somewhere deep within the words and the tunes of the songs he so generously shares. And the resonances thus created flow out and equally enliven those who have joined with him as an audience. He's no folk singer; he's someone who lives deep within his spirit – deep within life -- and brings that out through this particular idiom.
Michael George Vesselago The Gathering, House Concert
Russell's thought-provoking lyrics, skilful acoustic guitar work, and well crafted arrangements blend smoothly to provide deeply satisfying listening pleasure. If you like the song writing and technical brilliance of musicians
like Bruce Cockburn and Don Ross, you will certainly enjoy Russell Scott!
Bob Froese, Organizer, Newmarket Main Street Folk and Blues Festival.