About this Event
Hosted by: Alicia Chung & Danielle Murray
An all female artists panel featuring: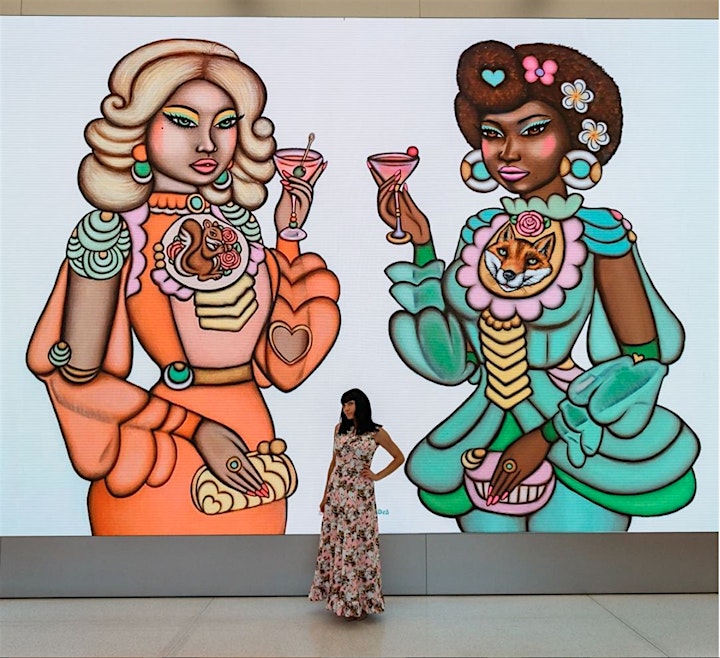 Featuring:
Deb (Los Angeles) | @deb
Melbourne-born painter, Deb, is one of Australia's leading contemporary artists. Now living in Los Angeles. Her art is a mixture of fantasy and fiction; the fusion of reality and a fairytale world that exists in her mind amongst thoughts and emotions from present and past lives. Her inspirations are both diverse and forever changing as she evolves as an artist.
Amongst other commissions and projects, some of her clients include Atlantic Records, Bud Light, Reading Rainbow, Netflix, DC Comics, Mambo, Myer Australia, Foxtel, Oxfam, Wheels and Dollbaby, Fiebiger Shoes, 7-11 / Slurpee, T-world and Strike Bowling. Over the years she has also collaborated with some of the most well-respected painters and graffiti & street-based artists from around the globe.
Mega McGrath (Vancouver, BC) | @megamcgrathh
Mega McGrath is an independent Canadian artist and creative director. For Mega, calligraphy and typography is a natural extension of her love for illustration, ornate detailing, and precision. Creative directing for international clients, her process consists of working with the intentions of brands to create stories and meaningful messages that resonate and authentically connect with the viewer. Commercially, her previous clients include Nike, Red Bull Music, and Hypebeast Inc. She is currently a free agent, and looking to collaborate with brands within the hospitality and fashion industry.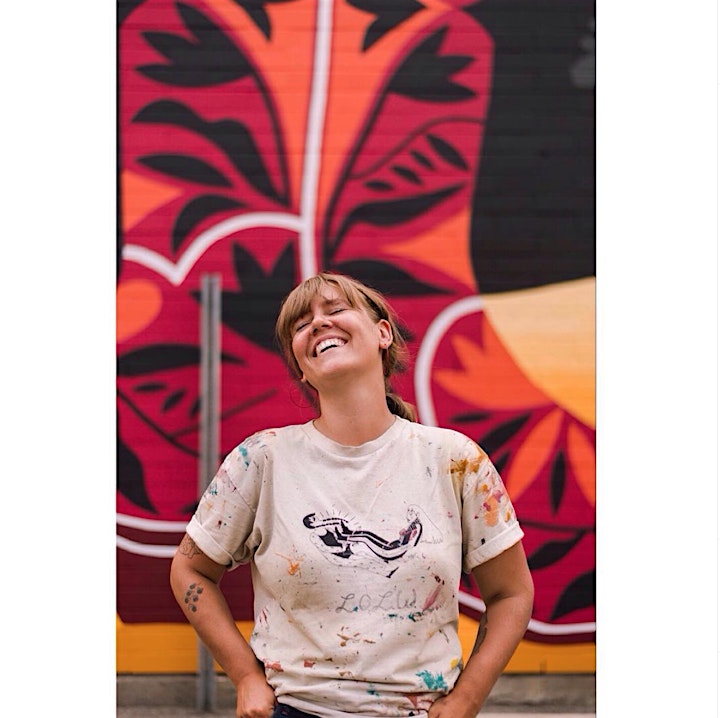 Jill Stanton (Edmonton, AB) | @jillvstanton
Jill Stanton is a muralist and artist based in Edmonton. Her work strikes a balance between careful planning and site-sensitive improvisation, resulting in pieces that are tailor-made for their environments.
Jill's murals have been featured in the City of Victoria's 2018 Concrete Canvas Project, the 2018 BUMP festival in Calgary, the 2017 Vancouver Mural Festival, the 2017 Wall-to-Wall Mural Festival in Winnipeg, the 2015 Alberta Biennial of Contemporary Art, as well as several private and public mural commissions across Canada.
Jill is painting her second and "most ambitous" mural at Rust Magic this year.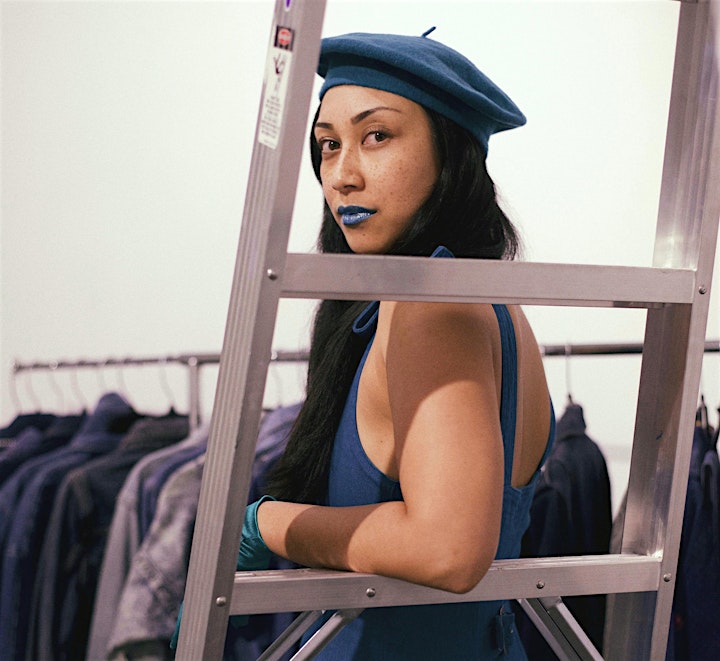 Annaliza Toledo (Edmonton, AB) | @annaliza.toledo
In 2016 , Annaliza and her life partner Trevor Peters launched their own mural festival. The Rust Magic International Street Mural Festival is free from commercial and brand obligations. Rust Magic works with local and international artists to change the visual landscape of the city making art accessible for everyone while giving artists complete creative control over their publicly accessible, large scale murals.
Now in its fourth year, they have gained a global presence in the large-scale mural community with the completion of over 45 murals and another 20+ set for Rust Magic 2019.
Alongside Rust Magic, Annaliza is passionate about mural work. As a full time artist with their second other Fresh Canvas Art Co. Annaliza enjoys painting elegant flowing pieces with multiple layers of vibrant colours and patterns. Taking inspiration from fashion and pop culture, she draws from exotic motifs to paint her pieces. Her colour selection is always memorable and while her style is simple in structure, commands immediate attention.
Tickets: By donation: $40, in support of the Rust Magic International Street Mural Festival
Your ticket Includes light refreshment provided by Browns Socialhouse. Drinks by Boocha & Collective Arts Brewing.