Ryerson Department of Architectural Science Year End Show 2019
Description
Ryerson's Department of Architectural Science encourages its students to test boundaries, explore new possibilities, and apply their skill to prevailing issues present within their evolving surroundings. The annual Year End Show presents the culmination of the 2018-2019 academic term, showcasing the impressive and cutting-edge works of our top students in all four years of study and at the graduate level.
The exhibit, spanning four storeys of the Architecture building, collects and displays the models, drawings, and digital presentations produced in response to a variety of major themes studied throughout both academic terms. We are excited to share our hard work with the Toronto architectural community, and invite you to join us as we celebrate the year's best and brightest on the evening of May 2nd, 2019. The exhibit will continue to be open to the public until May 31st, 2019.

Admission is free and includes food, drinks, and the latest issue of 325 and AZURE Magazine*.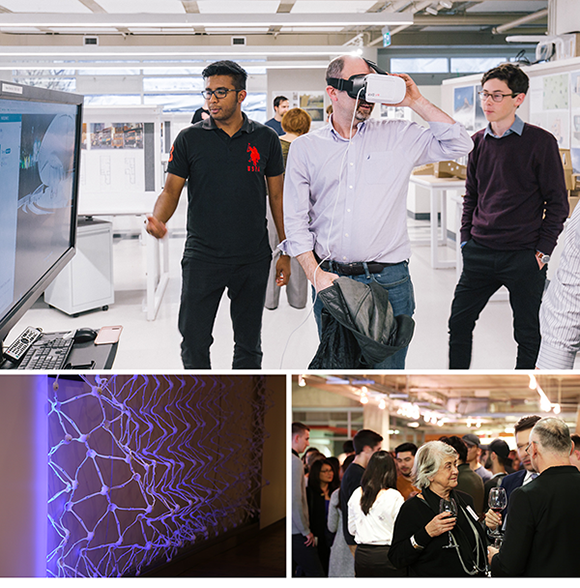 Program
6:30 pm: Opening / Guest Registration
7:00-7:30 pm: Award Ceremony
Layout
1ST FLOOR: Extra-curricular projects
2ND FLOOR: M.Arch, M.B.Sc., M.A.Sc – Bldg.Sci. projects
PAUL H. COCKER GALLERY: Fourth-year undergraduate projects
3RD FLOOR: Third-year and second-year undergraduate projects
4TH FLOOR: First-year undergraduate projects
* While supplies last.
---
PRINCIPAL SPONSOR

SENIOR SPONSOR

MEDIA PARTNERS