Location
Trinity Western University, Langley, BC
7600
Langley, BC V2Y 1Y1
Canada
Sales Have Ended
Ticket sales have ended
We are sorry, but registration for the Summer School is now closed.
Description
SUMMER SCHOOL 2014 HAS CURRENTLY SOLD OUT!
We are sorry, but the RZIM 2014 Vancouver Summer School has currently sold out. We do hope to release some more places later in the year, so please add your name to our wait list (just click 'Add to Waitlist" at the top of this page, next to ticket types.

There is no charge to add your name to our waitlist and you will be automatically emailed should a place open up. Last year, the majority of people on the waitlist eventually got a ticket.


When Worldviews Clash: Christianity and its Cultural Critics
Whatever they believe (or don't believe), everybody has a worldview—a set of beliefs, filters and presuppositions that they bring to the big questions of life. Questions like 'Why am I here?', 'Is there a purpose to life?', 'What does it mean to be human?', 'What does the good life look like?' and 'What (if anything) happens when I die?'
Everyone who thinks deeply ponders on these questions at different seasons in their life. The Christian worldview offers incredibly compelling answers that connect right to the very heart of the gospel. But there are competitors to Christianity. From atheism to Buddhism, hedonism to Islam, there are hundreds of alternative worldviews quick to denounce what Christians believe as childish, out of date, bigoted, intolerant, irrelevant or untrue. Sometimes these worldviews roar fiercely from the media, the establishment, the academy and it can seem daunting to stand against them.
How do we engage our cultural critics? Sometimes we must boldly face our challengers head on. At other times it is helpful to consider C. S. Lewis' remark, that perhaps if we look for the side door, we can tiptoe past the watchful, sleeping dragons who would leap upon and shut down talk of Christ before the conversation has begun. Be it through the imagination, through art and literature and film, or through a myriad other ways, how can we have conversations about the Christian worldview that don't get shut down before they've even begun?
Our second RZIM Canada Summer School will explore all these issues and more, setting out not only how Christianity offers the deepest and most compelling answers to life's hardest questions but how if it is true, it sheds light on everything. As Lewis said: "I believe in Christianity as I believe the sun has risen. Not just because I see it, but because by it, I see everything else."
We invite you join us for a week of fabulous teaching, world class speakers and to get better equipped so you can engage our cultured critics and learn to share Christ with confidence.
www.rzim.ca
info@rzim.ca
+1 (416) 385 9199
See website for further information.
SPEAKERS
Andy Bannister

Andy Bannister is the Canadian Director and Lead Apologist for RZIM Canada. He speaks and teaches regularly throughout Canada, the USA, Europe and the wider world. From churches to universities, business forums to TV and radio, Andy regularly addresses audience of both Christians and those of all faiths and none on issues relating to faith, culture, politics and society. Andy holds a PhD in Islamic studies, a topic on which he has taught extensively, especially since 9/11 and the huge interest that was sparked in the subject by the events of that day.
Nathan Betts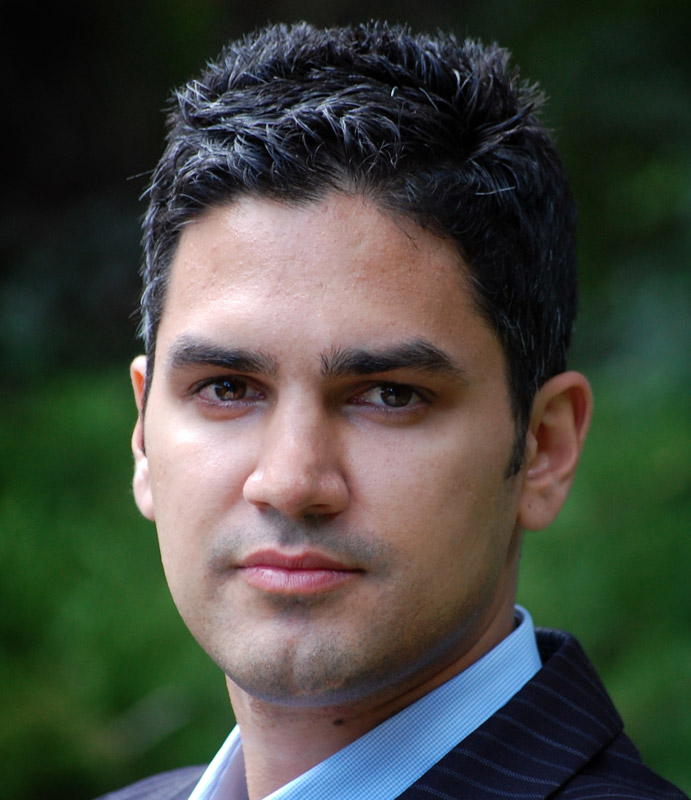 Nathan Betts is an apologist based at RZIM Canada, with a particular (although not exclusive) focus on youth, students and young adults. Nathan received his undergraduate degree from Tyndale University College after which, being a keen baseball fan, he worked on the Toronto Blue Jays Ground Crew for four years.
Nathan is a graduate of the Oxford Centre for Christian Apologetics and has also completed an MA in Bible and Ministry at King's College London through the Centre for Theology, Religion & Culture. Nathan has written curricula on basic Christianity and Apologetics for several major churches in both Canada and the UK. Nathan resides in Toronto with his wife Brittany and their young son Samuel.
Craig Evans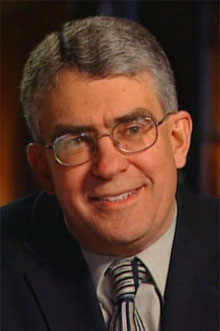 Craig A. Evans earned his Ph.D. in biblical studies at Claremont Graduate University and is the Payzant Distinguished Professor of New Testament at Acadia Divinity College in Nova Scotia, Canada. He is author and editor of more than fifty books, many on Jesus and the Gospels. Professor Evans has given lectures at Cambridge, Durham, Oxford, Yale, and other universities, colleges, seminaries, and museums, such as the Field Museum in Chicago and the Canadian Museum of Civilization in Ottawa. He also regularly lectures and gives talks at popular conferences and retreats on the Bible and Archaeology, and Jesus and the Dead Sea Scrolls. Evans has appeared several times on the television programs "Faith and Reason" and the "Day of Discovery," several filmed in Israel. He has appeared in History Channel, BBC, and Dateline NBC documentaries. Dr. Evans and his wife Ginny live in Kentville, located in historic Annapolis Valley, and have two grown daughters and a grandson.
Mary Jo Sharp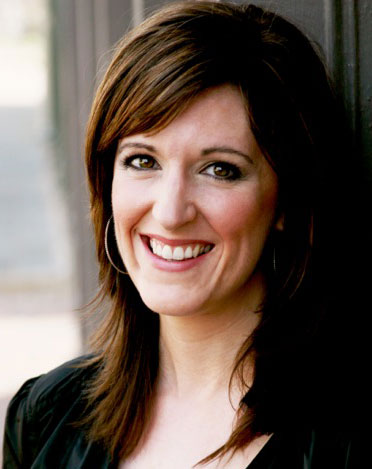 Mary Jo Sharp is an assistant professor of apologetics at Houston Baptist University. She is also the founder of Confident Christianity apologetics ministry. Mary Jo has contributed to several apologetics resources including the books, "Come Let Us Reason" and "In Defense of the Bible." She has authored her own video-driven bible study, "Why Do You Believe That?" with LifeWay Christian Resources and book, "Defending the Faith: Apologetics in Women's Ministry" from Kregel Academic.
John Lennox

John Lennox is Professor of Mathematics at Oxford University and a Fellow in Mathematics and the Philosophy of Science at Green Templeton College, Oxford. He studied at Cambridge from which he holds the degrees of MA, MMath and PhD and was subsequently Reader in Pure Mathematics at the University of Wales where he was awarded a DSc. He also holds an MA in Bioethics. Professor Lennox is interested in the interface of Science, Philosophy and Theology and his books include Gunning for God, Seven Days that Divide the World, God and Stephen Hawking and God's Undertaker: Has Science Buried God? The range of topics he teaches at the Oxford Centre for Christian Apologetics include science and religion, new atheism, ethics, Christianity in the workplace and theology. Over the past seven years he has debated a number of the world's leading atheists including Richard Dawkins, Christopher Hitchens and Peter Singer. He is married to Sally and they live just outside of Oxford.
Margaret Manning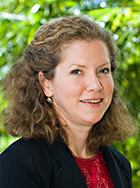 Margaret Manning earned a bachelor's degree in psychology, with honor, from Agnes Scott College in Decatur, Georgia, before going on to earn her Masters of Divinity degree, summa cum laude, from Gordon-Conwell Theological Seminary in South Hamilton, Massachusetts. Prior to working at RZIM as part of the writing team, Margaret served in pastoral roles focusing on teaching, discipleship, spiritual formation, and pastoral care and counseling. She is an ordained minister and enjoys reading and research in topics related to world religions, philosophical theology, science and faith, biblical hermeneutics, and theology in the arts.
Rev. Manning is passionate about communicating the gospel in ways that engage both heart and mind. Her warm and relational teaching style in addressing the critical intersection between Christian faith and life highlights her unique emphasis on conversational apologetics.
In her free time, Margaret enjoys gardening, hiking, biking, walking, and taking care of her two dogs. She also enjoys travel and has visited the United Kingdom, Greece, Turkey, and Brazil. Margaret currently resides in Seattle, WA.
Stuart McAllister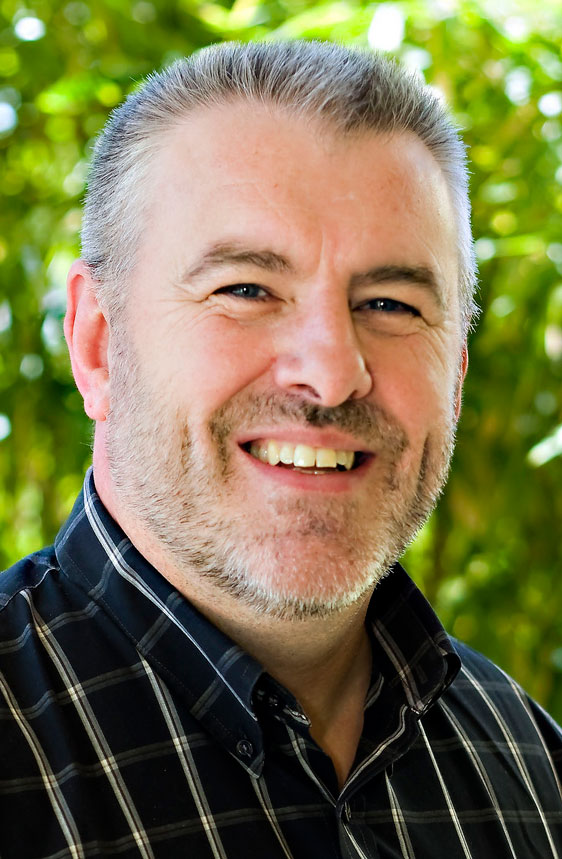 Born in Scotland, Stuart McAllister saw his life changed by Christ at the early age of twenty. Filled with a hunger to learn more and deepen his understanding of the faith led him to join Operation Mobilization in 1978. He worked with the organization for 20 years in Vienna, Austria, and his service took him to Yugoslavia, where he was imprisoned for forty days for distributing Christian literature. Upon his release, he continued to preach in communist countries, resulting in more imprisonments.
With a rich history of service, Stuart has acted as general secretary of the European Evangelical Alliance (1992-1998) and been involved with the European Lausanne Committee. He developed a mobilization movement called "Love Europe," which sent several thousand team members across Europe with the message of the Christian faith. Stuart also founded the European Roundtable, bringing together a diverse group of ministries and interests that collaborated to foster "Hope for Europe."
Stuart joined Ravi Zacharias International Ministries in 1998 as the International Director and today serves as Regional Director, Americas. With a heavy travel schedule that takes him all over the globe, Stuart speaks in churches, universities, and other forums with the same passion he first knew as a follower of Christ. Stuart has been a lecturer at Alliance Theological Seminary in Nyack, New York, where he was awarded a Doctor of Divinity. Additionally, he has been a featured speaker several times at the European Leadership Forum.
Stuart is a frequent contributor to A Slice of Infinity, RZIM's daily reading on issues of apologetics and philosophy, Just Thinking, the ministry's quarterly journal, as well as Engage, a magazine published quarterly by RZIM Educational Trust. He has also contributed chapters in the books Beyond Opinion (Thomas Nelson, 2007) and Global Missiology for the 21st Century (World Evangelical Fellowship, 2000).
Abdu Murray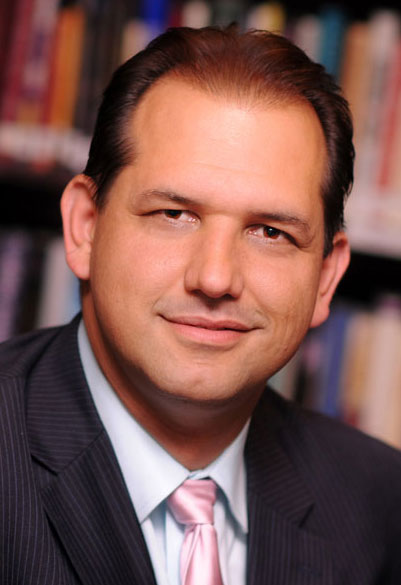 Abdu is the President and co-founder of Embrace the Truth, an apologetics ministry dedicated to engaging non-Christians with the credibility of the Gospel in ways that touch the heart and the mind and equipping Christians to do the same.
For most of his life, Abdu was a proud Muslim who studied the Qur'an and Islam. After a years-long investigation into the historical and philosophical underpinnings of the major world religions and views, Abdu discovered that only the evidence for the historic Christian faith could withstand the toughest challenges. The results of Abdu's intense search, coupled with the Lord's drawing of his heart, led him to put his faith in Jesus as the one and only Savior.
Abdu has spoken in numerous venues both in the United States and internationally, including universities, churches, training centers, and conventions. He hosts Embrace The Truth with Abdu Murray, a radio show heard on WLQV AM 1500 in Detroit and worldwide on the internet and podcast. Abdu is the Visiting Professor of Christian Thought and Apologetics at the Josh McDowell Institute of Oklahoma Wesleyan University.
Abdu lives in the Detroit, Michigan area with his wife and their three children.
Meic Pearse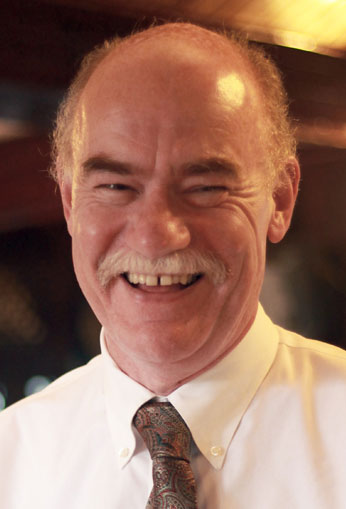 Meic Pearse is a Brit who currently lives in Croatia and the U.S., where he is Professor of History at Houghton College, New York. He did his M.Phil. and D.Phil. at the University of Oxford, following his B.A. in the University of Wales, and his D.M.S. (business and management) at the Polytechnic of Wales. He is the author of seven books, most notably Why the Rest Hates the West, which won him an invitation to address U.S. Congressional leaders and to meet president Bush.
In Houghton, he leads the 'East Meets West' Honors Program, which introduces students to the study of three major world civilizations: the Catholic/Protestant West, Eastern Orthodoxy and (in southeastern Europe and the Middle East) Islam.
For more than a decade, Pearse taught Church History at the London School of Theology, where he was head of its B.A. in Theology program. He was Visiting Professor of Church History at the Evangelical Theological Seminary in Osijek, Croatia, from 1995-2008.
On a more occasional basis, he has also taught at colleges and universities in many countries, including Canada, Australia and Russia, and has worked with student ministries and churches in most countries in southeastern Europe.
In between, Pearse has made pipe valves in a German factory, been a tax collector for a local authority, taught Business Studies in a Jewish school, and History and Economics in a Quaker institution. In his spare time, he enjoys not watching television.
John Stackhouse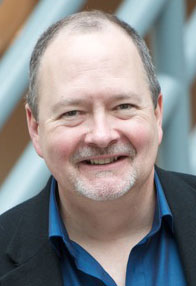 John Stackhouse holds the Sangwoo Youtong Chee Chair of Theology and Culture at Regent College, Vancouver. Before coming to Vancouver, he served as Professor of Religion at the University of Manitoba. A graduate of Queen's University, Wheaton Graduate School, and the University of Chicago, he has published seven books and over 500 articles and reviews on the history, philosophy, theology, sociology, and ethics of Christianity and on contemporary religion in the West. His introductory text on defending the faith, Humble Apologetics, has been assigned in classes around the world, including at London and Oxford universities.
Dr. Stackhouse has been engaged in interreligious conversation at Yale, Queen's, and Brigham Young universities, as well as the Elijah Institute in Jerusalem. He has given apologetical lectures at Canadian universities (from Acadia to UBC), and lectured on questions of secularization, postmodernity, and religious diversity at Harvard, Stanford, and Edinburgh universities. He has also lectured to pastors in India, scholars in China, teachers in Malaysia, executives in Korea, ministry leaders in England, venture capitalists in the US, and politicians in Canada.
His commentary has been featured on ABC, NBC, CBC, and other major North American TV networks, from coast to coast on radio in both the United States and Canada, and in publications as various as The New York Times, The Times Literary Supplement, The Atlantic, Time, and The Globe and Mail. His forthcoming book is an epistemology to be published by the Oxford University Press in 2014.
Ravi Zacharias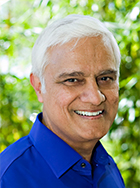 Ravi Zacharias is the Founder, Chairman and CEO of RZIM. He has spoken in over 50 countries and in many universities, such as Harvard, Princeton, and Oxford. He has addressed writers of the peace accord in South Africa, the presidential cabinet and parliament in Peru, and officers at the Lenin Military Academy in Moscow. Ravi has also spoken at the National Day of Prayer in Washington, D.C., the Pentagon, and twice at the United Nations Annual Prayer Breakfast. He has written numerous books, including the Gold Medallion winner, Can Man Live Without God?. His weekly radio program, Let My People Think, is aired on almost 1700 outlets worldwide.
---
WEEK AT A GLANCE
The 2014 RZIM Canada Summer School is an intensive week exploring a wide range of contemporary issues that relate to sharing and defending the Christian worldview. It is open to people of all abilities and backgrounds—all who love Christ and want to understand and share the gospel more effectively are welcome!
Our week kicks off with an opening address by Ravi Zacharias. Each morning, sit back and enjoy wonderful Bible teaching brought by John Lennox, who will open up the book of Daniel and draw important truths for the challenges of living faithfully in our contemporary pluralistic world. The morning then continues with Meic Pearse and Stuart McAllister taking us on a walk through western history, helping us to understand why our culture looks the way it does. If you understand where we've come from, you're better able to respond and understand where things might be going. We also have a practical session each morning, when gifted evangelists will share tools they've found helpful in engaging those of different worldviews.
After lunch, the program continues each day with an incredible range of workshops to choose from. Whatever your interest, there's something here to engage you, everything from digital culture to justice, from Islam to Darwinism. If you'd prefer to just have a quieter time of coffee and chat with speakers and fellow delegates, we have that option on offer too. The afternoon then wraps up with some great personal stories—hear how God led people from atheism and Islam to Christ, and be moved by Margaret Manning's powerful story of finding Christ amidst loss and bereavement.
In the evenings, the fun continues, with a series of great lectures looking at four of the greatest challenges to Christian faith in our culture today. How can we both engage these challenges—but also learn to wisely tiptoe past the sleeping dragons and in through the side door. Finally, each day ends with an hour of Q&A, when two of our speaking team will pair up and answer any questions you care to throw at them.
If all this wasn't enough, there will be plentiful opportunities to talk one on one with RZIM team members, chat and discuss with fellow delegates, and pray with each other. There really is something for everybody.
Hear how last year's Summer School impacted delegates in a short video.
Time
Sunday
6th July
Monday
7th July
Tuesday
8th July
Wednesday
9th July
Thursday
10th July
Friday
11th July
08:30 – 09:00
Worship
Rick Manafo & Band
Worship
Rick Manafo & Band
Worship
Rick Manafo & Band
Worship
Rick Manafo & Band
Worship
Rick Manafo & Band
09:00 – 09:50
Bible Study: Against the Flow: The life and witness of Daniel
Bible Study Pt 1
John Lennox
Bible Study Pt 2
John Lennox
Bible Study Pt 3
John Lennox
Bible Study Pt 4
John Lennox
Bible Study Pt 5
John Lennox
09:50 – 10:15
Break Break Break Break Break
10:15 – 11:15
Understanding the Times: How We Got To Here from There
Custom

Meic Pearse
Progress

Stuart McAllister
Conscience


Meic Pearse
Freedom

Stuart McAllister
Compassion


Meic Pearse
11:15 – 11:30
Break Break Break Break Break
11:30 – 12:30
Registration Welcome,
Orientation
(12:00-5:00)
Registration Welcome,
Orientation
(12:00-5:00)
Tools for the Task: New Models and Fresh Methods for Apologetics
"Excuse me, but I was wondering...?": Apologetics and the Art of the Question
Mary Jo Sharp
Taking the Roof Off: Helping Sceptics See the Implications of Their Worldview
Andy Bannister
Imagination and Apologetics: The Arts as a Window to the Soul
Margaret Manning
How to Win the Friend, not Just the Argument
John Stackhouse
Grand Central Question: Putting Worldviews To the Test
Abdu Murray
12:30 – 14:00
Lunch / Free Time Lunch / Free Time Lunch / Free Time Lunch / Free Time Lunch / Free Time
14:00 – 15:00
Workshops and Electives
Is Google Driving Us Mad? Surviving and Thriving in a Digital Culture
Andy Bannister
Isn't the Bible Sexist, Racist, Bigoted and Intolerant?
Margaret Manning
Do Muslims and Christians Worship the Same God? (Allah and Yahweh Compared)
Andy Bannister
The View of Women in Islam & Christianity
Mary Jo Sharp
Why Would a Loving God Send People to Hell?
Margaret Manning
Nihilism: No God, No Meaning, No Hope
Stuart McAllister
Sorrow, Justice, and Love - The Gospel as the Solution to Conflict
Abdu Murray
Is the Story of Christ a Copy of the Pagan Myths?
Mary Jo Sharp
Darwin, Jesus, and Morality - Which Worldview Makes Sense of Objective Moral Values?
Abdu Murray
The Challenge of Indifference: How do you reach those who do not need God?
Nathan Betts
True for Me, Not True for You': The Gospel in a World of Relativism
Nathan Betts
Jesus and His World: The Archaeological Evidence
Craig Evans
Why Bart Ehrman is Wrong: The Reliability of the New Testament Documents
Craig Evans
The Gods of War: Is Religion the Primary Cause of Violent Conflict?
Meic Pearse
"Wasn't Hitler a Christian?"
Stuart McAllister
Reflection Zone
Rather than a workshop, would you prefer a time to relax, drink coffee, and chat through some of what you're thinking with other delegates? As well as three workshop choices per day, there will also be a daily 'Reflection Zone', where a team member will be available to guide and facilitate discussion.
15:00 – 15:30
Break Break Break Break Break
15:30 – 16:30
The God Who Breaks In: Stories of God at Work in the Toughest Places
From Islam to Christ
Abdu Murray
From Atheism to Christ
Mary Jo Sharp
A Hardened Skeptic Finds Christ
Stuart McAllister
Finding Christ Amidst Loss
Margaret Manning
Past Watchful Dragons: Fighting the Right Monsters in Our Culture
Andy Bannister
16:30 – 18:30
Welcome
Dinner
(5:00pm)
Dinner / Free Time Dinner / Free Time Dinner / Free Time Dinner / Free Time
18:30 – 19:30
Naming the Dragons: Tough Challenges from our Culture
The Bible under Fire: Analyzing Contemporary Challenges
Craig Evans
Hasn't Science Buried God?
John Lennox
"Mad! Bad! Dangerous!" Psychological and Moral Challenges to Christianity
Andy Bannister
Did Jesus Really Rise From the Dead?
Craig Evans
19:30 – 20:00
Notions of Truth and Tensions in Society
Ravi Zacharias
Break Break Break Break
20:00 – 21:00
On the Spot: Q&A with Different Speakers and Team Members
Q&A
John Lennox & Margaret Manning
Q&A
Andy Bannister & Abdu Murray
Q&A
Stuart McAllister & Mary Jo Sharp
Q&A
Craig Evans & Nathan Betts
Please note: Rooms will be vacated on Friday 11th July before 10am. Breakfast will still be available at normal time.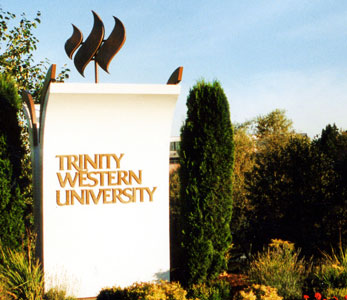 About the Venue
The 2014 RZIM Summer School takes place at Trinity Western University in Langley, just outside the exciting city of Vancouver, in British Columbia.
Trinity Western University is a 157-acre campus, situated just 45 minutes from YVR and downtown Vancouver and 20 minutes from the Abbotsford Airport. It's a beautiful location, with easy travel connections to the rest of Canada and the wider world, by both plane and road. If you've never explored "beautiful British Columbia" before, why not add a week on before or after the Summer School and spend some vacation time in this spectacular part of the world?
For further information about Trinity Western University (TWU), please visit: http://www.twu.ca/
Directions to Vancouver and Trinity Western University (TWU) are available at https://twu.ca/campus/directions/
There are two different pricing options available, depending on whether you'd like accommodation or not. You will be able to choose your registration type when you begin the booking process above. Please note that the $250 deposit for the Summer School is non-refundable. (More information in our Terms & Conditions).
Type
Cost
Registration & Accommodation

$1,500
Registration includes entry to the Summer School, all materials, and lunch, dinner and refreshments.
A single room will be provided in Trinity Western University's Halls of Residence for five nights (Sunday through Thursday). More information on the accommodation is available here.
Registration Only (No Accommodation)

$1,050
Registration includes entry to the Summer School, all materials, and lunch, dinner and refreshments.
Accommodation is not included in this option.

For more information on any of the registration options, please contact Brittany Lawrence in the RZIM Canada office on 416-385-9199 (or toll free, within Canada on 800-803-3829).
Many other questions are answered in our Frequently Asked Questions document (FAQs), which you can download here.
If you are a Canadian university student, we have a small number of bursaries available. Click here to download the application form (PDF format).
How to Register
1.

Complete the registration form

To register for the Summer School, simply click the "Register" button at the top of this page and complete the registration form. During the registration process you will be asked to select which of the two types of ticket (see above) you wish. You will also pay a $250 non-refundable deposit.
2.

Pay Final Balance

Paying your $250 non-refundable deposit secures your place at the Summer School. The final remaining balance must be paid to RZIM Canada by 1 May 2014 at the very latest. Full instructions for completing the payment of your Summer School fees will be contained in the confirmation email that you receive after registration and paying your deposit. Should you misplace this information, then please call Brittany Lawrence in the RZIM Canada office on +1-(416)-385-9199 (or toll free, within Canada on 800-803-3829).

Please note that every booking is subject to our Terms and Conditions.
If for some reason you cannot make our Vancouver summer school, you might like to know that RZIM also has summer schools in 2014 in Wheaton, IL and Oxford, UK. Do check out their programmes.