S3D Centre Meetup - "Gener8: Changing the Conversation about Conversion"

Wednesday, March 7, 2012 at 6:00 PM (PST)
Event Details
The S3D Centre at Emily Carr in partnership with Grand NCE and Tim Bennison + Mark Lasoff of Gener8 presents the fifth Stereoscopic 3D Meetup: "Gener8: Changing the Conversation about Conversion".
The conventional wisdom in the film industry and popular press seems to be that the only way to produce a quality stereoscopic 3D film is to shoot with native stereo camera rigs. Stereoscopic 3D post-conversion is generally looked upon as a lower-quality alternative. We suggest that 3D conversion can produce high quality results; in fact a more useful conversation is "what is the right tool for the job?"
Tim Bennison and Mark Lasoff from Vancouver-based Gener8 will present an overview of their company's stereo conversion work on such film franchises as Harry Potter and Ghost Rider.  They will give a backgrounder on the state of the conversion industry and then describe Gener8's conversion process. They will also be discussing production issues such as integrating conversion with visual effects and native stereo 3D shots, and the logistics of converting a full-length feature film.
We are very fortunate to have a brilliant doorprize from Annex Pro this time, a G RAID mini Portable High-Performance Dual-Drive Storage System, FireWire connection, 500GB, 7200 RPM Drive. Great for any creative professional, this is valued at $210.00 USD so don't forget to bring your business cards for a chance to enter!


Thank you Annex Pro!
**********************************
S3D Centre Meetup ::

Gener8: Changing the Conversation about Conversion
Wednesday, March 7th, 2012
6:00 PM to 8:30 PM (Doors 5:30pm)
Intersections Digital Studios
Emily Carr University of Art + Design
**********************************
Tim Bennison, Chief Operating Officer, Gener8
Tim Bennison joined Gener8 as Chief Operating Officer after serving as Executive Producer at Radical Entertainment. At Radical, he co-created several award-winning video games including Prototype, The Hulk and Incredible Hulk: Ultimate Destruction. Tim also worked as Radical's Vice President of Technology, responsible for directing technical development for all production teams and overseeing research efforts. Prior to joining Radical, Tim worked at Alias|Wavefront, where he built advanced surface construction tools, implemented rendering systems on a variety of custom hardware, and designed a digital video 3D animation system. A graduate of University of Waterloo with an M Math degree in Computer Graphics, Tim was an associate professor in Computer Science at Lincoln University in New Zealand.
Mark Lasoff, Visual Effects Supervisor, Gener8
Mark Lasoff is an Academy Award-winning Digital and Visual Effects Supervisor.  He has worked on numerous visual effects-driven blockbusters including Avatar, Titanic, Apollo 13, The Matrix 2 & 3, The Hollowman, and True Lies, to name a few.  Mark has worked at many of the world's leading visual effects companies including Digital Domain, Sony Pictures ImageWorks, Disney Feature Animation, and Electronic Arts. Beyond feature films, Mark has supervised two seasons of television visual effects for Syfy's Sanctuary, and several large-format stereoscopic films for theme parks around the world, including the award-winning Terminator 2/3D.  Mark also served as the franchise Art Director for EA's Medal of Honor. Mark began his visual effects career as a software developer for Total Recall, where he developed rendering software for the x-ray skeleton sequence, which earned the film a Special Achievement Academy Award for the Best Visual Effects. Mark graduated with a M.S. in Computer Science from the University of Maryland, and a B.S in Computer Science and a Bachelors of Electrical Engineering from the University of Delaware.
Emily Carr's S3D Centre is a national centre of excellence dedicated to advancing the art of stereoscopic 3D through research, education and training.
Visit us online: http://www.s3dcentre.ca
Follow us on Twitter: @emilycarrs3d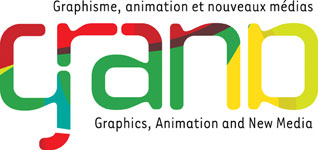 Thank you to GRAND NCE for their sponsorship of the event!
GRAND is a research network and commercialization engine whose goal is to address complex issues in digital media and transform multidisciplinary research into user-centred solutions. GRAND will explore the use and application of digital media in a variety of settings including entertainment, healthcare, education, environmental sustainability, and public policy.
GRAND is a federally-funded Network of Centres of Excellence supporting 34 research projects divided into 5 cross-pollinating themes involving researchers at 25 universities across Canada with more than 60 industry, government, and nonprofit partners.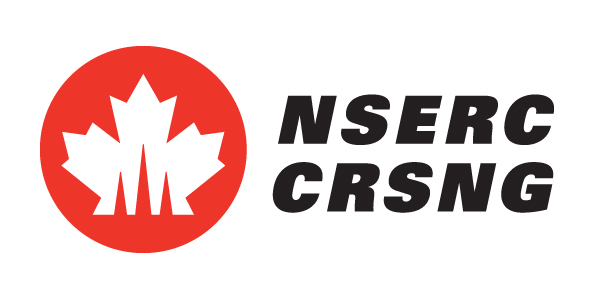 NSERC aims to make Canada a country of discoverers and innovators for the benefit of all Canadians. The agency supports university students in their advanced studies, promotes and supports discovery research, and fosters innovation by encouraging Canadian companies to participate and invest in postsecondary research projects. NSERC researchers are on the vanguard of science, building on Canada's long tradition of scientific excellence.
When & Where

Emily Carr University of Art + Design
1399 Johnston Street
Intersections Digital Studios (North Building)
Vancouver, British Columbia V6H 3R9
Canada

Wednesday, March 7, 2012 at 6:00 PM (PST)
Add to my calendar
Organiser
Emily Carr's Stereoscopic 3D Centre is a national centre of excellence dedicated to advancing the art of stereoscopic 3D through research, education and training.