Event Information
Location
Brookstreet Hotel
525 Legget Drive
Newbridge Ballroom, 2nd Floor
Ottawa, ON K2K 2W2
Canada
Description
L-SPARK is hosting its annual SaaS Showcase Ottawa on Tuesday, March 31st at the Brookstreet Hotel and we'd love to see you there!
SaaS Showcase is a celebration of startups, an opportunity to connect face-to-face with members of the tech community, and an insider's look into what our companies are building.

Come and cheer on the pitching startups as they share with you what they've been working tirelessly to scale. Once again, alongside our L-SPARK graduates, we will be featuring startups from other organizations on-stage!

We'll also be showcasing demo tables in the networking area where you can connect with our startups as well as representatives from companies and organizations in our ecosystem.
A portion of the proceeds from the event will be going to the Ottawa chapter of Technovation - a worldwide program that encourages female students to get into tech.
Here is the event schedule:
5pm: Registration & Cocktails
6-8pm: Main Event in the Newbridge Ballroom
8-9pm: Post-Presentation Networking
If you have any questions about the event or wish to get involved, please reach out to L-SPARK'S Senior Marketing Manager, Stef Reid, at stef@l-spark.com.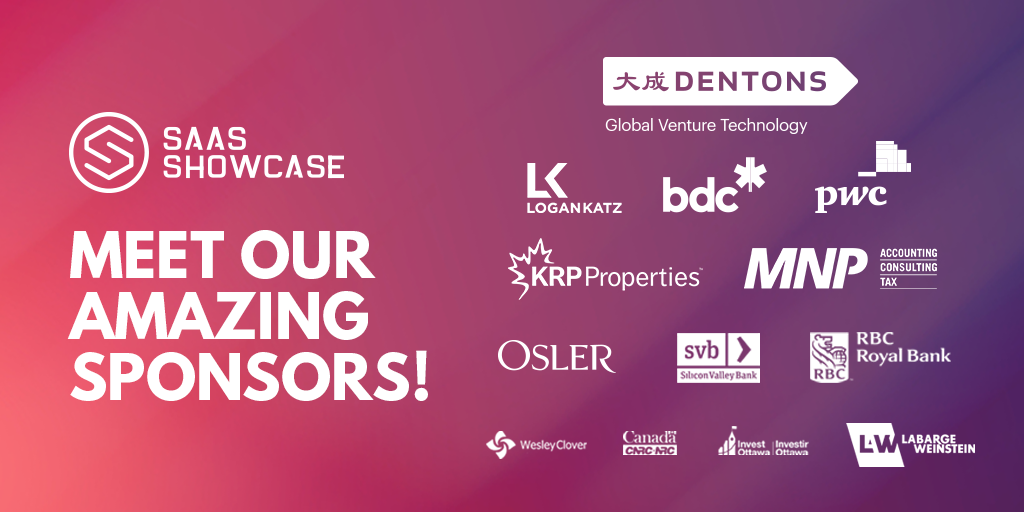 Date and time
Location
Brookstreet Hotel
525 Legget Drive
Newbridge Ballroom, 2nd Floor
Ottawa, ON K2K 2W2
Canada
Organizer of SaaS Showcase Ottawa 2020, Hosted by L-SPARK
The L-SPARK Accelerator is the destination for market ready SaaS and cloud companies to connect with Canada's SaaS experts. The L-SPARK acceleration model positions companies to propel their revenues to $100k MRR and beyond. Leveraging established relationships with key venture capital firms, angel investors, and the investment community at large, L-SPARK's goal is to scale Canada's best in SaaS to 10 x revenue growth and Series A funding.