Our 2-day Virtual Health & Wellness conference, is based on the 4 directions of the Medicine Wheel (mental, emotional, physical, spiritual)
About this event
The entire conference will take place on ZOOM. Participants will recieve the ONE Zoom Link prior to the event.
Tuesday, June 15th, 2021
All participants will be asked to PICK UP their Health & Wellness kits on Tuesday, June 15th at 11am (PST) behind the Friendship House Prince Rupert.
The Sacred Circle 4 Directions
2-day Virtual Indigenous Health & Wellness Conference:
Conference Agenda
Thursday, June 17th, 2021
10:00am: Welcome to the Territories
10:30am - NOON: GUEST SPEAKER Dr. Barbara Woods "Honouring Our Journey: Transforming intergenerational trauma into intergenerational resilience."
12pm-1pm: LUNCH BREAK
1pm-2pm: Wellness Activity #1 with Sandy & Rose
2pm-4pm: GUEST SPEAKER Dr. Patricia Makokis & Janice Makokis (Indigenous Parenting values & traditions)
Friday, June 18th, 2021
11:00am-Noon: GUEST SPEAKER: Dr. Lana Potts (Indigenous Health & Traditional Medicine)
Noon-1pm: LUNCH BREAK
1pm-2pm: Wellness Activity #2 with Sandy & Rose
2pm-4pm: VIRTUAL HEALING CIRCLE with Peter Loy (Closed Healing circle - for 10 participants only)
4:00pm-5:00pm CLOSING CEREMONY with Marlena Joseph
** Participants will be emailed ONE ZOOM link to participate throughout the entire conference.
** Please ensure you include your ticket for the entire conference, as well as any add-ons.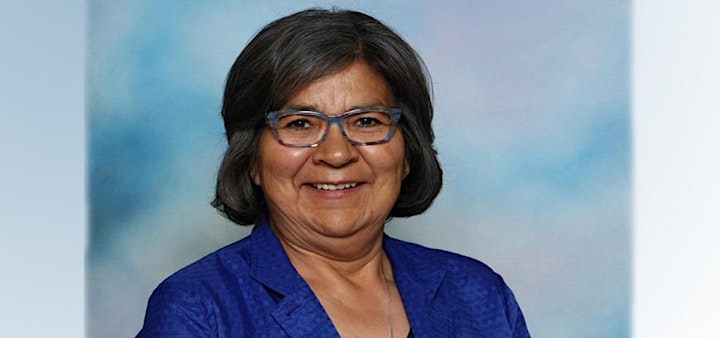 Dr. Patricia Makokis,(Ed.D.) is acclaimed as one of Canada's most outstanding Indigenous leaders and experts. She is an internationally renowned speaker and well known for her expertise on multiple topics related to the Canadian Indigenous perspective. Patricia focuses her work on how to create solutions through identifying with the Truth of the past, present and future challenges for Canadians and First Nation peoples. Her dynamic experience and education has led her to helpCanadian individuals and organizations to understand the Indigenous perspective, and also to help First Nation groups become stronger, united and focused on equality for health, education, careers and opportunity. Dr. Makokis has spoke, consulted and assisted many different industries throughout her career. She continues to consult and speak for a wide variety of organizations ranging from Provincial and National Governments, Healthcare Groups, Education/Teachers, Professional and Trade Associations and to some of the world's largest Corporations.She has worked as an academic for 25 plus years as a front line Teacher, Vice Principal, Principal,and Professor. Dr. Makokis was appointed to the Judicial Council of Alberta in February, 2016. Additionally, she was recently appointed by the Saddle Lake Chief and Council to the Saddle Lake Cree Nation Child Welfare Board. Patricia's approach is to bring Canadians and Indigenous peoples together with a strong focus on solutions. She believes that in order for real change to occur, it starts with the education of Indigenous and Canadian peoples, so that there is greaterunderstanding, knowledge and expertise to help facilitate change. Patricia Makokis has written and developed leadership courses as part of a Bachelor's Degree inleadership for Blue Quills First Nations College that transferred to many Western Canadian Universities. Additionally, she has worked on national health initiatives including Promoting Mental Health for Canada's Indigenous Peoples for the Royal College of Physicians and the Indigenous Physicians Association of Canada. She developed and established the curriculum that is standard across Canada for the Community Wellness Certificate offered by the Nechi Training Institute.Patricia also created and produced numerous academic courses in Management, Organizational Change and Wholistic Leadership and was a main contributor to rewriting the University of Alberta Indigenous Studies curriculum.Dr. Patricia Makokis is an authority on Indigenous values and Indigenous/Canadian relations. She is passionate to help facilitate the development of Indigenous wellness (economic, health, social, education); fostering positive business/industry relations between Indigenous people and industry /business (relational leadership) and building Nations (one person at a time). She has received the 2014 Aboriginal Role Model of Alberta (Community Development), 2009 Alumni leadership award atthe University of San Diego, the 2002 Seekers & Storytellers – Aboriginal Role Model of the Year and the 2002 Queens Golden Jubilee Medal Award.Patricia's informative, uplifting and authentic presentations engagingly address the challenges facing First Nation communities. Dr. Patricia Makokis is an exceptional addition to groups and organizations that want a better future and understanding for Indigenous Canadians. Her story is one of leadership, resilience and hope and never giving up on dreams and your goals. She is humourous, down to earth and passionate in everything she does. She is an author, speaker and a pioneer for Indigenous education, health, values and traditions. Patricia Makokis addresses numerous audiences across Canada and around the world in the fields of education, social justice, social programming, community development, leadership and Indigenous health.Dr. Patricia Makokis is the mother of two of Canada's leading experts for Indigenous values, traditions, law and Indigenous health. Janice Makokis has recently consulted for the Canadian Truth Speakers Bureau of Canada and Reconsiliation Commission and co-chaired the North American Indigenous Peoples Caucus (NAIPC) at the United Nations. James Makokis is a medical doctor with one of Canada's leadingpractices for transgender and LGBTQ2 Canadians. He is also a leading expert for health access and Indigenous health programs. Either of them can accompany Patricia to deliver a dynamic presentation on wide range of topics. The Makokis family represents so many voices across Canada. They are heavily invested in the traditional values and Indigenous practices. They are all role models and representatives of the change needed to become one nation. Their perspectives are unique and are at the forefront of understanding the cycle of where we are now in relation to the past and what we need do to create a new future for all of Canada.Patricia Makokis has addressed numerous audiences across Canada and around the world in the fields of education, justice and health. She is in demand as an authority and an articulate representative to bring insights for dealing with the past, present and future for Indigenous people. From developing future strategies to addressing the past, she believes in a future where Canadians and Indigenous peoples are working together to create a better future together. She brings light how individuals, communities, organizations and governments all play a role in developing a futurethat acknowledges our past so that we can focus on the Truth, which then allows us to focus on solutions. She can speak to any audience and can deliver a dynamic presentation that will provide audiences with a new prospective, new understandings and tools to make a difference.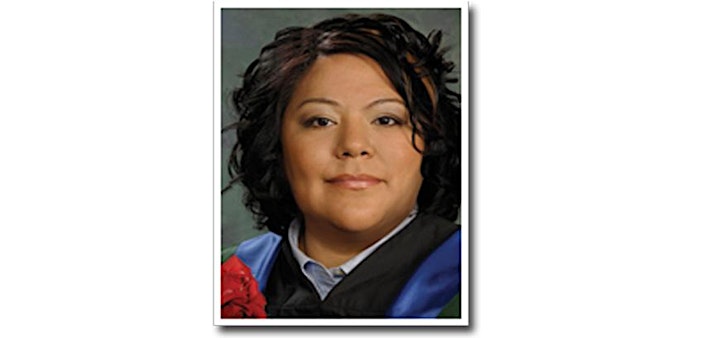 Dr. Lana Rose Potts "Last To Come In" is a Family Physician who specializes in First Nation Health. She provides primary care at the Siksika Health and Wellness Centre, Niitsitapi Learning Centre and is the Medical Director at Elbow River Healing Lodge. Dr. Potts is a charter class graduate ofThe Northern Ontario School of Medicine in Thunder Bay, Ontario. Lana completed her residency training in Indigenous Family Medicine at UBC. She has also completed a Bachelor of Science in Nursing with Distinction at the University of Alberta. Lana is a member of the Piikani Nation. She was fortunate to be raised in ceremony and receive influence and teaching from her late mother Hazel Potts, grandmother Rose Potts and other matriarchs in Blackfoot Territory. She is married to Robert Benjoe from Muscowpetung First Nation in Saskatchewan and is the proud mother to her daughter Annataki and son Nodin.Dr. Lana Potts has advocated in many ways on behalf of Indigenous and rural health. Lana Potts is an Indigenous Child Health Advocate. She has utilized her academic experience in a variety of roles including research on Residential School's and Tuberculosis. Lana Potts sat on the Indigenous Physicians Association of Canada board for three terms, advocating for the improvement of Indigenous health. Throughout medical school and in her current roles, she works as a liaison withvarious boards on how improve health care delivery in First Nation and rural communities. Lana Potts was a founding member of the Aboriginal Wisdom Council, a provincial board that advises on improving health outcomes in Indigenous communities.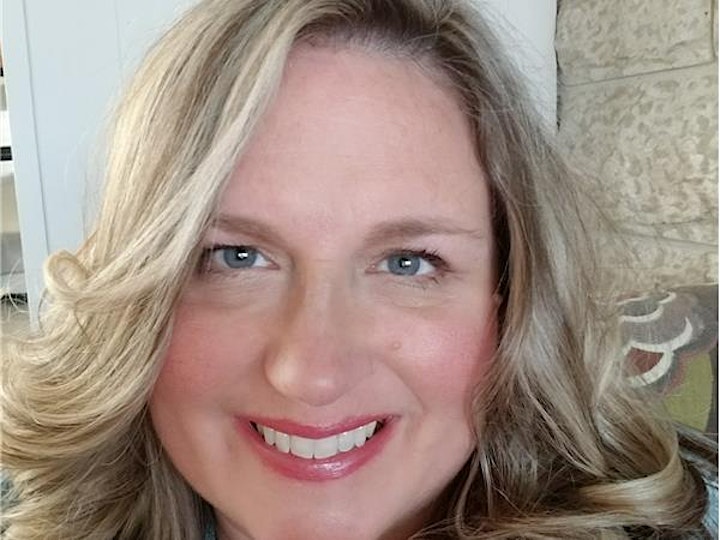 Dr. Woods founded Willow's Bend Counselling Center, Inc. in 2010 to serve the Portage la Prairie and surrounding areas. She has a passion for supporting children, teens, adults, and families who have been impacted by trauma and attachment disruptions. She is a Certified Canadian Counsellor and has specialized in individual, family therapy, and play therapy for treating trauma, anxiety, depression, and responding to the needs of Indigenous people. She is skilled in several interventions including Brainspotting, Mindfulness Based Family Play Therapy, Sandtray, and Focusing. She was the first psychotherapist to provide the Safe and Sound Protocol in Manitoba and has supported close to 100 clients with this intervention.
Dr. Woods has provided training internationally regarding Resilience Based Psychotherapy, Intergenerational Trauma, Polyvagal Interventions, Children's Sexualized Behavior, and Trauma and Indigenous Children and Adolescents. She provides consultation internationally and particularly related to the use of the Safe and Sound Protocol. She leads an international community of over 7,500 therapists interested in Resilience Based Psychotherapy.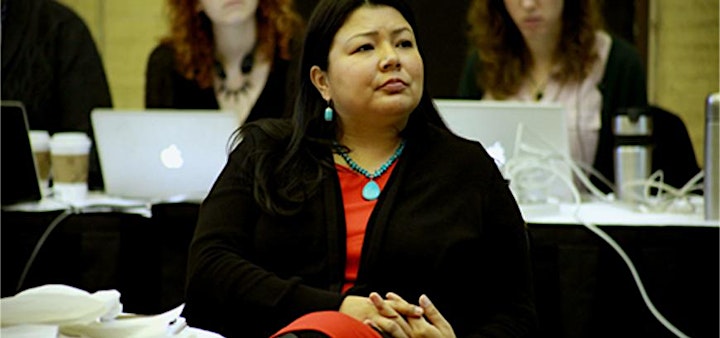 Janice Makokis, the youngest of the Makokis family, is a legal scholar, acting lawyer, mother and Indigenous consultant from Saddle Lake Cree Nation located in Treaty 6 territory. She holds a B.A. in Native Studies (minor in Political Science) from the University of Alberta, an M.A. in Indigenous Governance from the University of Victoria, and an L.L.B. (Bachelor of Laws) from the University of Ottawa. Janice Makokis currently holds a joint position between Yellowhead Tribal Council and the Faculty of Extension (University of Alberta) as an Indigenous Relations/Policy Advisor/Faculty Instructor and works to develop curriculum/programming within the Faculty's Indigenous programs. She is also an active consultant for many First Nation communities to assist them in any social, governance or legal applications in their communities.
Being an Indigenous woman from a segregated and marginalized community in Northern Alberta, Janice Makokis faced many challenges in and outside of her youth, education, and career. Her brother, Dr. James Makokis who was often bullied as a youth due to him identifying as Two-Spirit, led to Janice also experiencing challenges within and outside of her peer groups. Once Janice went on to pursue her education, she was able to identify rampart discrimination based on race and gender. It was during her education that she and her brother James decided to utilize their struggles and challenge themselves to create and change outcomes for her people.
Before becoming a lawyer Janice Makokis distinguished herself as a scholar. She won numerous scholarships and won many awards including the Assembly of First Nations – National Essay Contest and a NECHI Institute Health Indigenous Daughter Award. She wrote several published articles and has been involved in numerous research studies, with her and her mother being a main contributor to the U of A and their approach to Reconciliation. Through her research, Janice connected to many different types of individuals and organizations that assisted her to gain a clear understanding about social determinants, public policy, governance policy and legal matters that affect the restauration for First Nation peoples. She came to realize that through legal advocacy and educating all Canadian, she could play a major role in reshaping the outcomes and the injustices brought upon and reinforced through colonialism.
She continues to be involved in International and National Indigenous advocacy work through various International bodies and United Nations mechanisms to advance the discourse on Indigenous Peoples' rights. She served as the co-chair/co-coordinator on the North American Indigenous Peoples Caucus (NAIPC) from 2013-2016—a voluntary Indigenous body that makes recommendations to the agenda items to be addressed by the United Nations Permanent Forum on Indigenous Issues. She also played a major role in the Idle No More movement and has followed her mother's footsteps to connect with Canadian Indigenous and non-Indigenous allies to support local and national movements to bring awareness to First Nation issues.
Janice is also strongly rooted in her community and culture. She has spent the past 15 years learning about Ncehiyaw (Cree) ways of being and laws from Elders and Indigenous knowledge keepers. She regularly participates in activities/education initiatives within her community while adopting her cultural beliefs and family systems to pass them down to her son. She believes that through cultural teachings, we can reshape our connection with ourselves, our relationships, and our planet.
Through her work, Janice assists both Indigenous and non-Indigenous peoples to break down stereotypes and identify colonial systems of the past and that are still in place today that have shaped the outcomes for First Nation communities. She has dedicated her career and her life to her people. She focuses on educating others on the Truth of our history, to guide us all to take the right steps towards Reconciliation for racial, gender and social prosperity. Janice Makokis is passionate and, on a mission, to assist First Nation groups through being a role model, reinstating belief systems destroyed by colonialism, gaining allies along the way to bring awareness to the injustices faced through the mistreatment and systematic failure for Indigenous peoples in Canada.
Janice Makokis will be co-presenting with Dr. Patricia Makokis during the Health & Wellness Conference.