Love is the Key! Date Night 2.0
About this event
Sacred Circle is an event that brings together ALL couples involved in intimate relationships looking to strengthen their love through communal discussion.
Sacred relationships are gifts from spirit that require a willingness and commitment from two people as well as the community to understand the importance of these sacred gifts that have joined them together.
These gifts are avenues for one's purpose to be expressed through the heart, body, mind and soul, with an understanding of who you are individually.
The night will consist of topics spoken on:
✨The importance of our relationships with ourselves and spirit.
✨Intimacy and the sacred rituals and practices that can be used to strengthen our most intimate relationships.
✨The coming together of two spirit gives birth to a new spirit/union.
*A open panel discussion with 3 beautiful spirit led couples will be held.
*Dinner, wine and music provided
*And an atmosphere of community, love, safety and vulnerability
Can't wait to share space with everyone 🙏🏽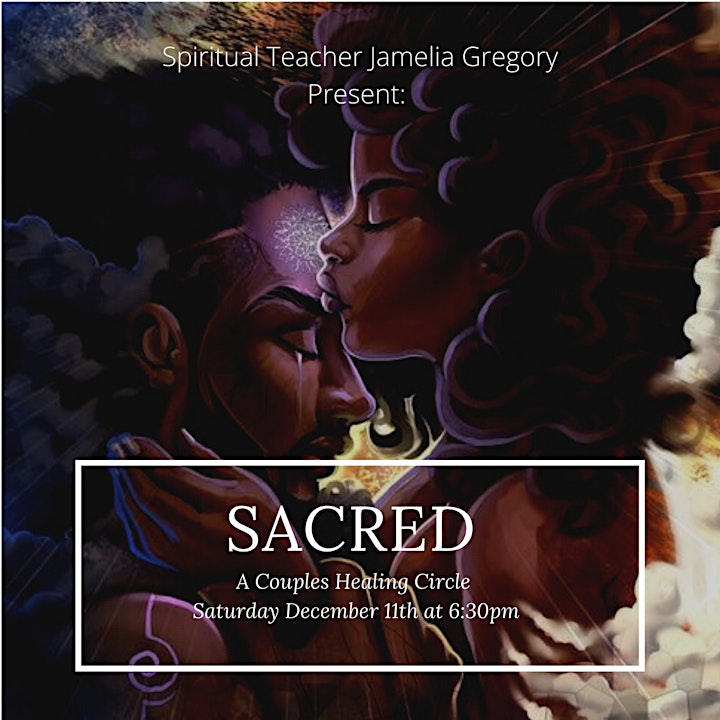 Organizer of Sacred Circles: A Night of Community and Ceremony