Sacred Heart Cathedral Parish will celebrate Sunday Masses on June 26th and 27th -- the Thirteenth Sunday in Ordinary Time
About this event
The updated Provincial Health Order allows for 10% capacity of the Church. Therefore, Saturday evening and Sunday Masses will be celebrated at the Cathedral with no more than 80 people attending each Mass. By order of the Public Health Officer, you MUST bring and wear a face mask while attending Mass.
Those who do not wear a mask, and are not excluded from the requirement by regulation, will be asked to leave or participate from their vehicle through our FM broadcast or livestreaming. Please note that the parish does not have a supply of face masks for attendees -- you must bring your own.
Tickets will be available until 12:00 noon on Saturday. You must pre-register for admission.
We will have four Masses this weekend: Saturday evening at 5:30 and Sunday morning at 8:30, 10:00, and 11:30.
We encourage those who are ill or are of advanced age or are considered "at risk" to stay home and participate through one of our online Masses. Times will be posted on the parish's Facebook page. The obligation to attend Sunday Mass remains dispensed. All those who are exhibiting signs of flu-like illness including an elevated temperature, cough, aches or pains should stay at home.
In order to keep attendance to the limit of 80 people, tickets must be ordered here. Tickets are for a specific Mass and cannot be used at a different time.
For the protection of your health and the health of others, certain precautions are being taken:
- The total number of attendees at each Mass will not exceed 50 people in accordance with Provincial Health guidelines. Some tickets have been reserved for those who are scheduled to be ministers at each Mass as well as a small reserve for those who do not have easy access to the internet.
- Physical distancing will be required and certain pews will be closed off to ensure appropriate space between attendees. Families may sit together, of course.
Fr. Tolentino is sending out email messages with more information about what's going on in the parish. Please contact the parish office at secretary@shcpg.ca if you would like to be added to the mailing list. Information will also be posted on our website and Facebook page.
We are pleased to have an opportunity for the return of parishioners into the active sacramental life of the parish. We ask that all parishioners be safe and prudent so that we may protect others.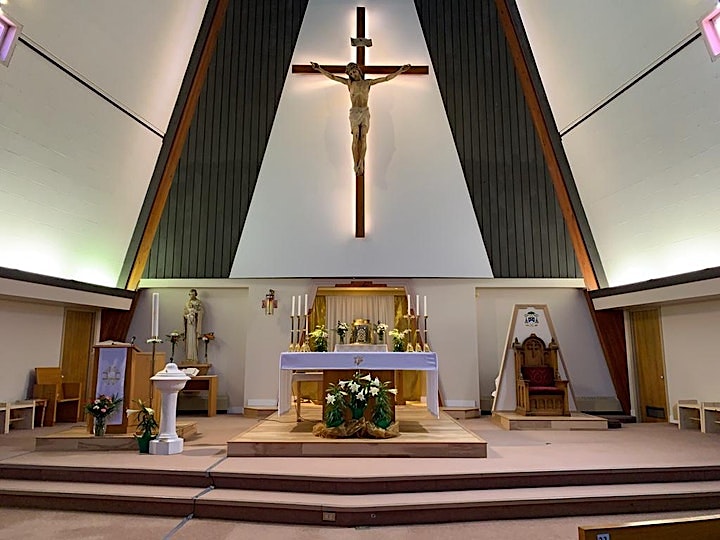 Organizer of Sacred Heart Cathedral - 13th Sunday in Ordinary Time