Description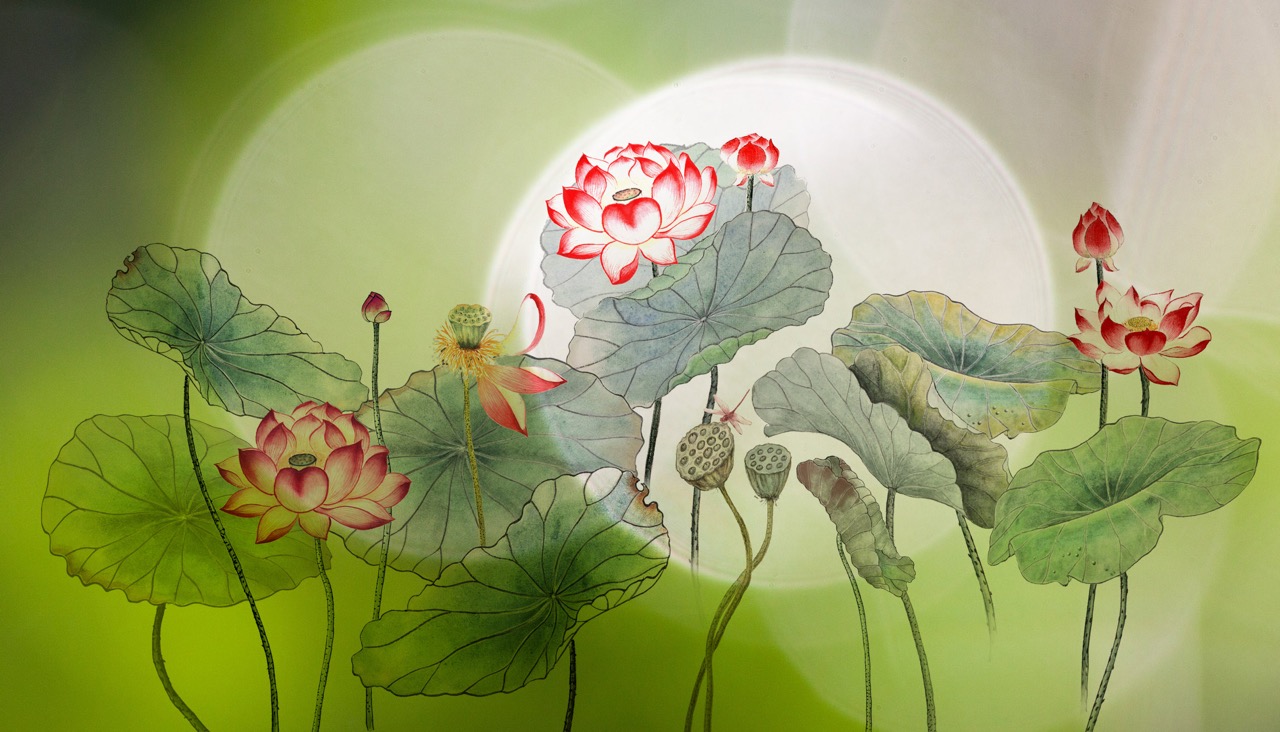 LEARN SACRED CHI KUNG ENERGY PRACTICES TO PROVIDE HEALING FOR THE MIND, BODY & SOUL…
Dates: October 30 - November 20th
Times: 6:30 to 9:00 pm – Weekly on Mondays
**please not this is progressive series and, therefore, does not take drop-ins**
Location: Ontogony Centre, 2667 West Broadway, Vancouver, BC
Facilitator: Renate Geier

This ongoing series, introducing us to "Chi Kung state", is open to anyone wishing to explore a new approach to personal energy systems, the universal flow of chi around us, and our personal connection to the Universal Divine. This series offers a complete system of postures, breathing, meditation and healing techniques complemented by the sacred and powerful practice of prayer.
Join us for this new series and experience how this level of Chi Kung practice supports your growth and evolution into the Self.
In the Sacred Lotus Chi Series you can expect to:
Expand your energy, relieve stress and chronic muscle tension;

Heighten awareness and deepen your connection to the universal flow;

Open the heart connection to yourself and others;

Experience the state of emptiness, oneness with the Tao:

Live more in the present moment, and feel the aliveness of our natural state of existence.

Spiritual Chi Kung comes to us as a technology used by Taoists and Ch'an Buddhists to reduce stress, increase awareness, and live with a particular consciousness in the present moment. The term Zen, like the Chinese Ch'an from which it derives, simply means "meditation". Despite its association with specific religious traditions, Chi Kung is not a sectarian practice. It is universal, and open to everyone.The state of mind known as the "Chi Kung State" – an expanded level of consciousness that has been, understandably, the goal of many traditions – is popularly known by a variety of terms: enlightenment, satori, being one with the Tao, nirvana, or simply the outcome of meditation.
Renate Geier:
a certified instructor of 7-Lotus Chi Kung Canada, has been studying Chi Kung (and Meditation, Energy Work and Healing Practices, Psycho-Corporal Body Work and Shamanism) for more than a decade. She is deeply appreciative of the many gifts her practice has brought her; and it is now her passion to share these techniques, helping others connect to the natural flow of life and the universal energy of chi.
Students share their experiences:
On the night after my first introduction to Lotus Chi Kung, I dreamed of a beautiful tree filled with a bountiful of large blossoms. I felt this dream was foreshadowing the riches Lotus Chi Kung held in store for me, and through the last 5 years this practice has become an integral part of my life; helping me ground me in a way I had not believed possible.' – KP

'My Chi Kung practice shifts my tense and blocked areas of my body to a place where is it is soft and flowing, and my struggles in the outside world immediately start to shift and resolve.' – CM

FAQs
What are my transport/parking options getting to the event?
Parking:
There are several options for parking in the area. There are two pay parking lots; the DPC parking connected to Safeway (on Broadway and MacDonald), or the small lot off Stephens in the alley between Broadway and 10th Avenue. There is free parking is on Broadway, 2 and 3 blocks east of the studio (between Larch Street and Vine Street), on both sides of the street. Some areas of the side streets around the studio and on Balsam have 'free' parking as well.
Transit:
The studio is located on the 99 B-Line Express Bus Line, get off at MacDonald and walk up the hill towards the studio (1.5 blocks). This bus can be boarded between Commercial-Broadway Sky Train and University of British Columbia at special 99 B-Line stops only. Other busses that stop close to studio are 14, 9, 2 and 22.
What can I bring/ wear ?

Bring a notebook and pen and indoor shoes/slippers for the teaching space/and or washrooms

All items for comfort lying on the floor, such as a mat, blanket and/or foamy/ we have cushions onsite for you to use

All items for your comfort sitting on the floor, such as pillows/backjack/camping chair

Water bottle/ Coffee/Tea mug with lid/ Snacks, Lunch (we do have a fridge and microwave on site)

You will need to wear comfortable loose fitting clothing appropriate for movement. To stay warm while you cool down from practice we suggest you bring another layer/wrap, and socks .

Where can I contact the organizer with any questions?
Contact the Ontogony Team - Renate or Catherine for any further assistance or questions you may have, and we are happy to get right back to you ~ info@ontogony.com
Is my registration/ticket transferrable?
All requests for cancellation of a program, or to bank credits or transfer them to another individual, must be submitted in writing, with contact information [name, e-address and/or phone number], to Catherine McNeil, at info@ontogony.com.
We hope you can make it!

Cheers,
Ontogony Evolution LTD