A Conversation with Inuit tattoo artist Jana Angulalik and Filipina tattoo artist Ilona Fiddy about embracing traditional tattoo practices.
About this event
Tattoo culture has been influenced by indigenous symbols and art from around the world, though many people are oblivious to the origins of the images etched on their skin. There is a new wave of tattoo artists that are changing that, by embracing their roots, emphasizing the importance of traditional techniques and honouring the practices of their communities. Moderated by Syd Beaumont and Mouna Traoré, this discussion invites Ilona Fiddy and Jana Angulalik to talk about their work, and how their gender, heritage and history informs their art.
PAY WHAT YOU CAN
We would like to ask for a pay what you can donation from participants, being mindful of the very real struggles everyone is facing as a result of COVID-19. Money collected will be donated to Primary Colours/Couleurs Primaires.
THE PANELISTS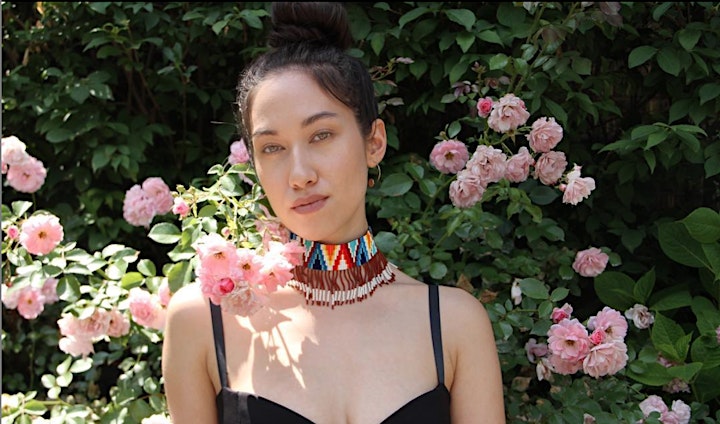 Focusing on tattoo in the last 6 years, and with a decade of experience in multidisciplinary art & design, Ilona's past work has explored themes of identity, isolation & strength in community, of othering and perpetual occupation of liminal spaces. The main focus of her tattoo practice is investigation and reclamation of Filipino tattooing traditions, to approach and promote handpoked tattoo from a decolonized perspective. The rest is playful, rooted in pop culture, nostalgia, sex, rage, anime, r&b, and so on. Her work likes to consider what is sacred, to oneself and to another. Tattoos by hand is not a trend, it is an ancient and loving act, a conduit of ancestry and personal narrative.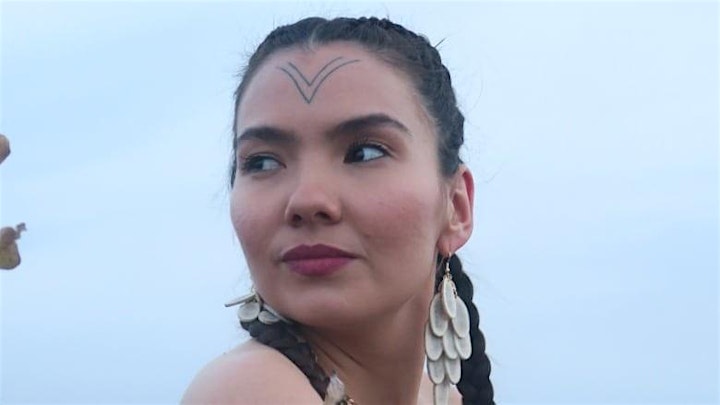 Jana Kadlugak Angulali, daughter of Aopak Angulalik and Rob Lindblad, is an Inuit tattoo artist from Iqaluktuuttiaq, Nunavut. She has been practicing hand poking and skin sticking since December 2017. She was taught these traditional tattoo methods under the careful supervision of four Inuit Tattoo Artists during the Cambridge Bay portion of the Inuit Tattoo Revitalization Project. She is also currently enrolled in the Social Service Worker Program at Nunavut Arctic College. Her research course is based on the healing aspects of traditional Inuit tattooing.
As an intergenerational Residential School Trauma Survivor, Jana feels that being able to heal and thrive with her fellow Inuit community by giving and receiving traditional markings is one of her greatest honours.
Being able to reclaim this ancient practice has been incredibly monumental and a huge part of what shapes her life.
THE MODERATORS
Mouna Traoré is an actor, writer and award-winning filmmaker born and raised in Toronto. While pursuing her bachelor's degree at The University of Toronto, she simultaneously embarked on a career in film and television. Over the years, she has appeared in a variety of roles including the Netflix original series "Self Made" & "The Umbrella Academy " and CBC's Murdoch Mysteries. Mouna currently working on "The Porter", Canada's biggest Black-led tv series for CBC and BET Networks.
Syd Beaumont is an accomplished, multifaceted, artist living in Toronto, Ontario. She has made a name for herself in the downtown restaurant and entertainment industry for the last six years, and has since gone on to start her career in the film industry.
She now works full time as a production coordinator at Common Good Tv, and is continuously working on her passions which include producing, directing, modelling, bartending, and as of recently, djing. From working with brands such as Nike, 437 Swimwear, Yellow Beauty, Havana Club, and Cuchara; Syd is always looking for ways to connect with the creative community in her city & share her life experiences.
Organizer of Sacred Skin - Tattoo Artists Redefining Cultural Practices