Description
Nature's rhythm begins to wane as we enter into the darker months, and so too does our internal environment. We all know this feeling on some level; a slowing down, a call to start to turn inwards, to our own internal flame to carry the light. Wildflowers Farm has teamed up with Lisa Lopes from Nine of Water, and Rachel McGarry of Sanctuary to curate a full day to ignite, heal and awaken the divine within.
Surrounded by the beautiful landscape of Wildflowers Farm, and encircled with love within the walls, we will be offering yoga, astrology/intuitive read for the remaining 2018 year along with a take home personal chart. , Ayurveda teachings, sound healing and the most decadent food curated by Yoda's kitchen. This is a day to nourish, re-connect and be immersed in Sacred Soul Food.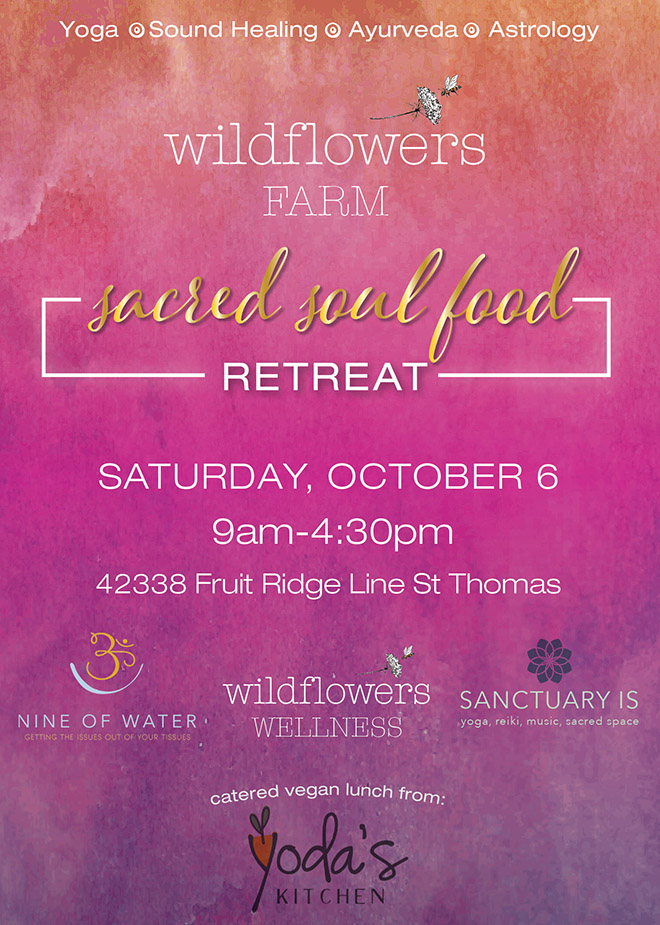 ---
Details
Arrival: 9-9:30am
Intentions + Tea: 9:30-10am
Gentle Ayurveda Flow Yoga: 10-11am
Sing you to sleep svasana: 11-11:15am

////Nourish Break////
Astrology/Intuitive Reading: 11:30-12:15pm

////Vegan Lunch////: 12:15-1:15pm

Ayurveda: Teachings for the fall: 1:15-2pm
Goddess Yoga : Connecting to Saraswati through movement and mantra: 2:15-3:15pm

Crystal Bowl Sound Healing: 3:15-4pm
Closing and take home gifts: 4-4:30pm

---
Lisa Lopes will be leading us through a short Western Astrology information session touching on key parts of the cosmic picture that was taken on the day you were born. As part of the registration we ask that you forward your time and place of birth prior to our event. As she will be providing you with a mini chart upon arrival. If you do not know your birth time, please note that while you can still learn a lot about yourself, much of the information available will not be personally relevant to you. If you have questions, contact Lisa at Lisanineofwater@gmail.com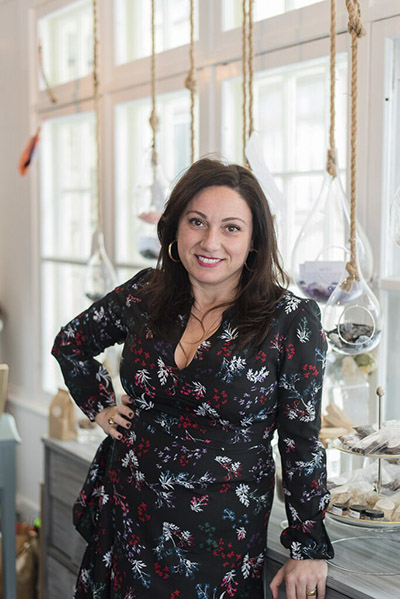 ---
Rachel McGarry from Sanctuary is a Kirtan Artist, Yoga Teacher (CYA-RYT 200) and Interior Decorator who believes that music, yoga and sacred space design help us come home to ourselves. Rachel will be leading a Goddess Yoga class exploring the Hindu creation Goddess Saraswati, as well as lending her voice to the beautiful crystal bowl sound bath.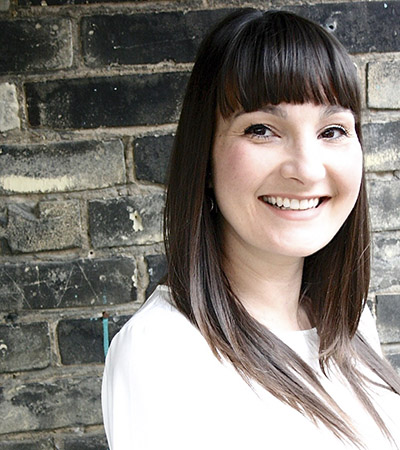 ---
Jane Magri from Wildflowers Farm is thrilled to open up her new event space to create this most nourishing day retreat. Jane is a Registered Herbalist (RH), Ayurvedic Yoga Teacher (RYT500) and intuitive who loves blending eastern and western philosophies. Jane will be leading the Ayurvedic inspired fall flow yoga class, along with the Ayurvedic Workshop: Seasonal living. It is Jane's passion to share her love of re-connecting one back to nature.