Sacred Space Circles -Soul & Spirit with Sabrina 2.0
Description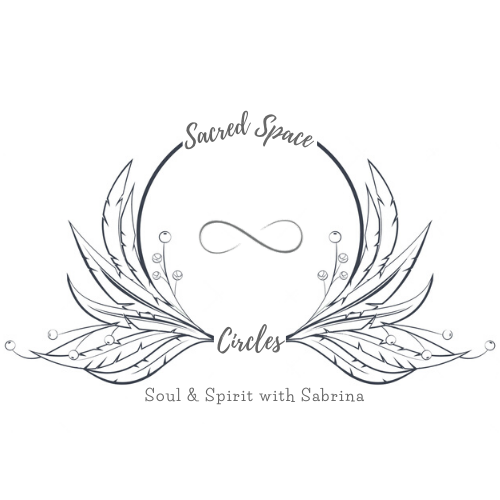 Join us for the second 'Soul & Spirit with Sabrina' circle! A little different than our usual format, we will be holding space and providing you with a one of a kind experience! Join us and intuitive reader Sabrina Myslicki of Free Spirit as she learns to navigate her psychic gifts in a group setting for the first time!
Sabrina has been able to connect with Spirit since a young age, unsure of what her gift meant and how to use it she put it aside. As she got older she began to explore her connection with Spirit on a deeper level, with the guidance of Mentors and Teachers, and her own Spirits and Guides. She has grown a strong passion for helping others to be their best self. Through Readings and Reiki, she hopes that her connections can help others grow and heal; So that their own heart, mind, and soul can live and love freely.
Sabrina will be connecting with source, angels and passed loved ones to share messages, insights or validations of past and present situations. This is a shared group reading and the length and degree of insights provided will vary, there is no guarantee that every guest will recieve an individual message and we invite you to let go of expectation and arrive with an open mind and heart.
*Please note that by registering for this event, you consent to information being shared in a group setting and agree to respect other guests experience with confidentiality and consideration.
Dress comfortably & please bring:
An open mind & heart
1-2 questions for Sabrina
Water bottle
Journal or pen & paper
Meditation pillow or Blanket
Anything you need to be comfortable or feel guided to bring
$10 CASH for the reader ($5 will be donated to Women In Need Society)
Whats provided?
Safe, judgement-free space
Community
Support / Resources
Spirit Reading w/ Sabrina
Soulful converstaion / Discussion
Tea, Coffee & Water
Please arrive 5-10 minutes early as the circle begins promptly at 1pm. Thank You.
The circle is open to those who feel called to attend or are seeking to connect with and discover their feminine energy. Women under 18 must be accompanied by a parent or guardian.
Sacred Space Circles is a community gathering for women seeking more from daily life. A safe, judgement-free space to explore your spirituality, reveal your spiritual gifts and discover your divine life mission or soul plan. Open your heart and share your story, your fears, your triumphs, your challenges and everything in between. Whether you are seeking or offering support, we each bring something unique to the circle to help each other heal and grow.
Though there is no fee to join our community, we kindly request a pay what you can donation to help cover the costs of resources, materials and supplies that are provided at each circle. A portion of these proceeds are also donated back into the community to support the YYC Women In Need Society (WINS).
*Please note - if you cancel last minute or are a no show 3 times in a row you will be unable to register for future events. Thank you for understanding.