Saddle Up Saints III - Staking Claiming & Occupying The Ground God Gives!
Description
Staking, Claiming & Occupying The Ground God Gives!
Jesus' mandate is a Royal Mandate that fully serves the intentions of God. Ours is to serve in union with Him, within the sphere and boundary He has determined for us. When we unite with Christ in His mandate, He assigns each of us a sphere – a boundary in which we can function freely to fulfill our Call. Discover the keys to Hold and steward your territory!

REGISTRATION IS FREE (There will be an offering)
SEATING IS LIMITED - Please Register!
---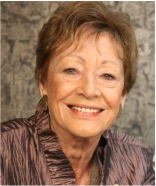 Mary Audrey Raycroft
Mary Audrey Raycroft is the founder of Releasers of Life Ministries, called to awaken, equip and release the Saints into their full potential and destiny. Mary Audrey is a dynamic teacher who masterfully draws rich meat from the Word of God to feed the hungry of heart. She is a Teaching Pastor at Catch The Fire Toronto and has served the Lord for over 30 years, ministering locally and internationally, through Conferences, Retreats and Seminars. Her emphasis is on themes such as Finding Your Place in the Body of Christ, Biblical Equality For Women and The Gifts of the Spirit. Mary Audrey is a carrier of Revival releasing the Presence of God where she ministers. Her current book, Once Upon a Revival, has been well received as a subjective over-view of the "Toronto Blessing" which has impacted thousands of people from around the world since 1994.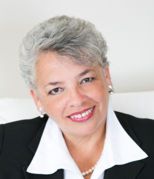 Faith Marie Baczko

Faith Marie Baczko is the Founder and President of Headstone International Ministries—a Ministry rich and robust in the purposes and plans of God for this hour. Faith is a prophetic minister, teacher and author, bringing significant revelation to mobilize, equip and strengthen the Body of Christ for this notable season of history. Faith has a deep desire to see the Army of God to Arise with passion and power. She has ministered at conferences and has authored many books and teaching Manuals to equip the Body of Christ. Faith's writings and prophetic words are featured regularly on the The Elijah List.