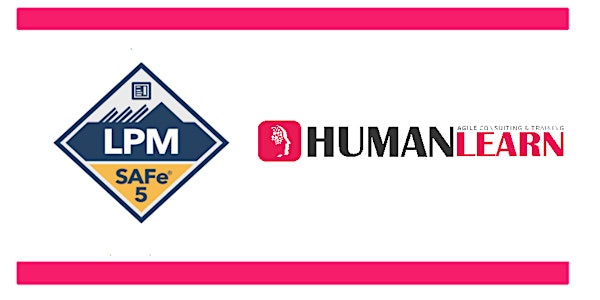 SAFe® Lean Portfolio Management 5.1
Aligner la stratégie avec l'exécution
Date and time
Sat, Mar 11, 2023 6:00 AM - Sun, Mar 12, 2023 2:00 PM PST
Refund Policy
Contact the organizer to request a refund.
Eventbrite's fee is nonrefundable.
About this event
(Formation dispensée en francais)
Objectifs de la formation
La gestion de portefeuille de projets est en pleine transformation dans un contexte de marché qui évolue plus rapidement que jamais avec des priorités changeantes, et donc avoir un avantage concurrentiel n'a jamais été aussi important. En conséquence, les dirigeants commencent à souhaiter que leurs équipes de gestion de portefeuille se concentrent sur un travail plus stratégique.
Durant ces deux jours, les participants acquièrent les outils pratiques et techniques nécessaires pour mettre en œuvre les fonctions de gestion de portefeuille Lean de la stratégie, du financement des investissements, des opérations de portefeuille agiles et de la gouvernance Lean.
Les participants ont la possibilité de saisir l'état actuel et futur de leur portefeuille avec l'outil Portfolio Canvas et d'identifier les initiatives Affaires importantes pour atteindre leur objectif. Les participants explorent également des méthodes pour construire le flux de portefeuille avec le Portfolio Kanban et prioriser les initiatives pour un bénéfice économique maximum. Le cours fournit également des indications sur la manière d'établir des budgets de flux de valeur, des barrières budgétaires Lean et comment mesurer de la performance du portefeuille.
Public cible
Ce cours est conçu pour les leaders et les influenceurs qui sont responsables de la fonction Lean Portfolio Management.
Les exemples comprennent:
Dirigeants et gestionnaire (DSI, PDG, directeurs financiers, directeurs techniques et vice-présidents)
Architectes d'entreprise
Chefs de produits et chefs de solutions
Responsables d'unités d'affaires
Personnel du bureau du programme
Gestionnaire de portefeuille
Sujets couverts
Présentation de la gestion de portefeuille Lean (LPM)
Établir une stratégie et un financement d'investissement
Application des opérations de portefeuille Agile
Appliquer la gouvernance Lean
Implémentation de la fonction LPM
Prérequis
Tous sont invités à suivre le cours sans connaissance préalable.
Ce que vous apprendrez :
Décrire l'importance du LPM
Connecter le portefeuille à la stratégie d'entreprise
Mettre en œuvre la budgétisation Lean et les garde-fous
Établir un flux de portefeuille avec le Portfolio Kanban
Soutenir l'excellence opérationnelle avec APMO et CoPs
Coordonner les flux de valeur
Mesurer les performances LPM
Construire un plan pour la mise en œuvre du LPM
Note :
La formation comprend :
Supports de formation en anglais et exercices pratiques
Certificat d'attestation de suivi du cours
Préparation et admissibilité à l'examen
Adhésion d'un an à la plateforme communautaire SAFe
Une tentative d'examen de certification