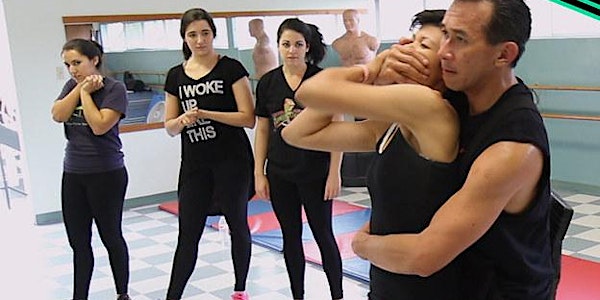 Safe4Life - Self Defense Class for ADULTS & TEENS
Self Defense Class for ages 16+
When and where
Location
Ogden House Senior Citizen Club 2102 69 Avenue Southeast Calgary, AB T2C 3Y4 Canada
About this event
Do you or your loved ones walk to or from work and school? Are you ever concerned for their safety or yours when away from home?
Do you ever worry about sexual assault or a physical attack?
Do you know the single most important strategy that may end an assault in less than 10 seconds?
Safe4Life Personal Safety Training....More Than Self Defense is an interactive and effective Personal Safety Training Program . The class is presented by off duty Policing Professionals and is offered in corporate settings, Police Service programs, community venues, and schools to promote the valuable concepts of personal safety and reduce the number of victims of crime in our community. In just 4 hours, we show you how to take charge of a potentially dangerous situation and avoid or defeat an attack by a determined perpetrator. * Learn the 4 Keys to Personal Safety* Recognize and Avoid Dangerous Situations* Use Your Intuition* Avoid Being Targeted as a Victim* Set and Protect Personal Boundaries* Perform Simple Yet Effective Self-Defense Maneuvers* Master Other Confidence Building Skills.