Location
Membertou Trade & Convention Centre
50 Maillard Street
Membertou, NS B1S 3W3
Canada
The Cape Breton Partnership will be hosting the 2022 Safety First in Cape Breton Symposium on May 4, 2022.
About this event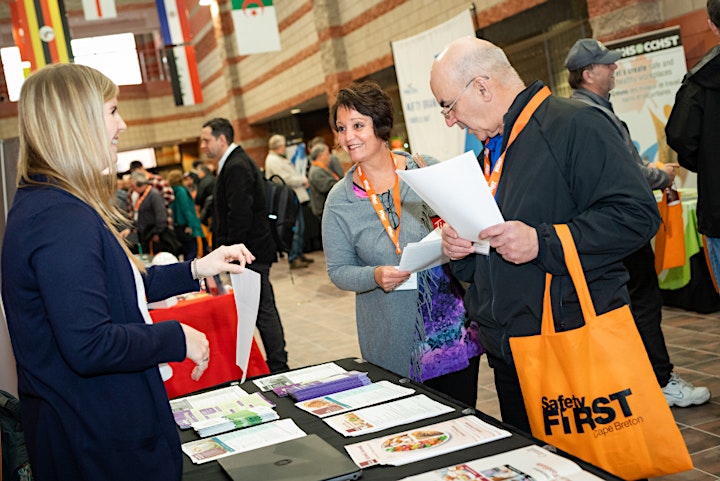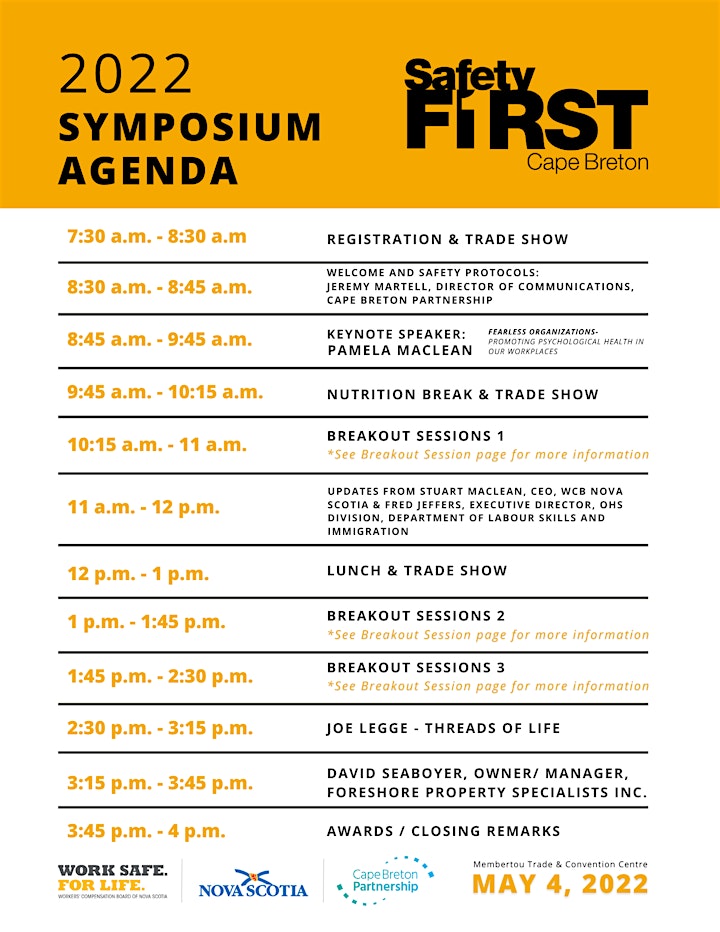 *Please note, coffee/tea will be available in the morning but no food will be served during registration time.
**Attendees will be asked to pre-register for breakout sessions. Please proceed to registering to see the full list of breakout sessions.
Safety First in Cape Breton Awards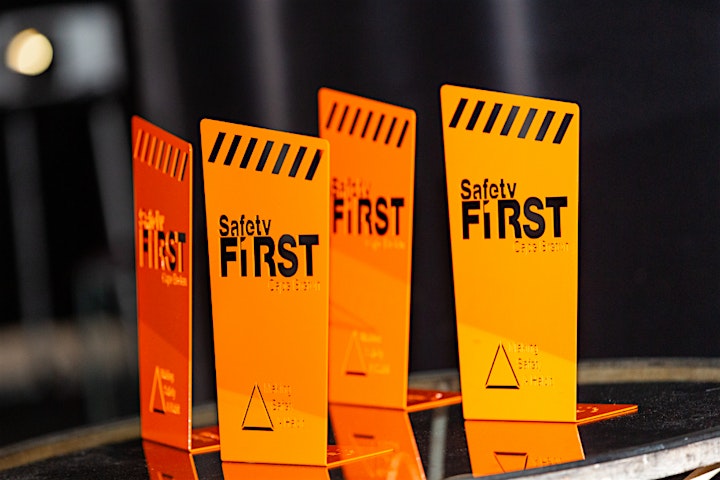 For more information, contact Carly Appleton at the Cape Breton Partnership by email at carly@capebretonpartnership.com or by phone at 902-562-0122.
The Cape Breton Partnership, and its affiliated partners, reserve the right to photograph its events, and from time to time we use these photos in our publications. By registering for any of our events, you understand and acknowledge that your photograph may be taken and used, per the Cape Breton Partnership's discretion.
We would like to offer a sincere thanks to all of our 2022 Safety First in Cape Breton Symposium Sponsors, including: