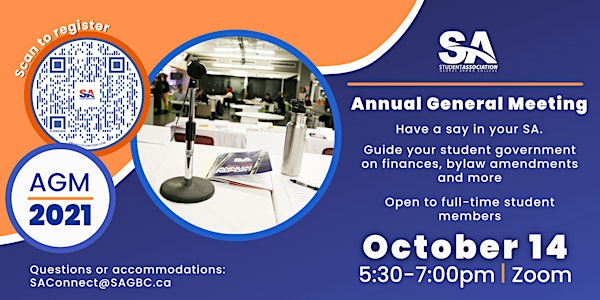 SAGBC Annual General Meeting - Fall 2021
Have a say in your SA! Join the Student Association of George Brown College to help direct the student movement at GBC.
About this event
The Annual General Meeting is your chance to have a say in the direction of the Student Association of George Brown. Guide your student government on the SA's finances, bylaw amendments and more.
The first 30 students who register & attend the AGM will be sent a SAGBC Swag Bag, which includes a t-shirt, colouring book, pens, USBs and more.
Event to be held on Zoom. Visit sagbc.ca/annual-general-meeting/ for more information. Proxy forms, proposed bylaw amendments and the meeting's agenda will be provided there within ten business days of the AGM.