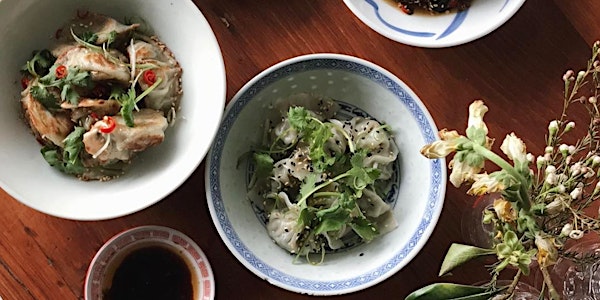 SAISONS ATELIERS winter 2018 - Dumplings with chef Anita Feng
When and where
Location
Centrale Culinaire 5333 Casgrain Suite 311 Montreal, Qubec H2T 1X3 Canada
Description
UPDATE: WE ARE SOLD OUT. Please email us at info@saisonsmtl.com if you'd like to attend this ATELIERS and we will add an extra night if there's enough demand. / MISE À JOUR: NOUS SOMMES COMPLETS. SVP écrivez-nous à info@saisonsmtl.com si vous souhaitez assister à cet ATELIERS et nous rajouterons une soirée supplémentaire s'il y a assez de demande.
--------
Introducing SAISONS ATELIERS! The SAISONS ATELIERS are intimate workshops created to inspire. Each ATELIERS features a local artisan who has honed a unique skill with passion and love. Whether it's making bread, tasting Canadian wines or learning about local mushrooms, our guests are invited to roll up their sleeves and dive right in, but not before snacking on a few bites and sampling a drink or two.
We are very excited to launch our ATELIERS with chef Anita Feng! Anita was the driving force behind the much beloved and highly appraised dumpling restaurant Trilogie. Unfortunately, Trilogie served their last dumplings last year, much to the chagrin of Montreal aficionados who deemed them the best in town. The good news is that Anita has spent the last 6 months honing her skills in China and is now back in Montreal, ready for new challenges. She will be sharing her dumpling recipe and teaching participants how to make them in an exclusive hands-on workshop. If you've missed Trilogie's dumplings, you will be able to snack on some during the evening, as well as make your own!
HOW IT WORKS
The concept is simple. You purchase your ticket(s) in advance, which reserves your seat(s) at the next edition of SAISONS ATELIERS. Seating is limited to 20 guests per ATELIERS. Join us!
-----------------
Please note that tickets are not refundable nor transferable for a later date. In the event that you cannot attend anymore, we cannot be responsible for finding a person to buy your ticket.