Description
Sales for Non-Sales People with André Lavigne
Understand the human side of selling, its inner workings and its potential for value creation. Learn how, by embracing sales, learn to reduce friction and build prospect engagement, you can increase revenue and profitability. This is the same approach to sell within your organization or in your personal life (dealings with teenagers or negotiations)
In this session, you will:
Embrace selling instead of being forced into it

Learn that controlling the discussion does not mean being pushy

There is an universal buying behavior, reduce friction and align your sales process with it
*Presented in English
---
About André Lavigne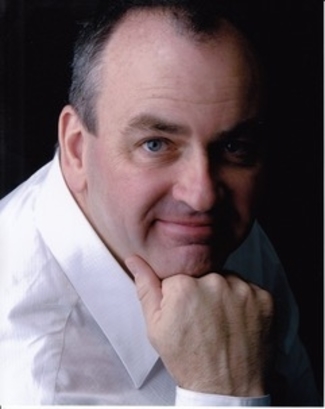 Rich of 30 plus years of experience in sales, sales management as well as in sales and
negotiation coaching to business executives as well as to young professionals or
entrepreneurs seeking personal and career growth.
Interesting fact: I am also a NLP practitioner which offers flexibility and creativity in sales
and negotiation approaches using pro-active listening and perception transformation
tools.
Strong from a vast experience in IT, working at start-ups and at some of the largest
organizations like IBM, Sun Microsystems and Hewlett Packard (HP), I was responsible for
building new relationships, increase market penetration as well as managing direct line
reports and virtual teams, building new markets, creating strategic partnerships and to
act as an agent of change for my customers. I launched a few start-ups and co-founded
the renowned eComMTL Conference in Canada.
Expertise:
- Consulting to executives or business owners in sales and business development
- Sales career coaching for professionals
- Dynamic speaker on Sales, Negotiation and Digital Transformation topics
- Fluently bilingual: English and French
As a volunteer, I assisted CompagnieF (a non-profit organization who supports
immigrant women to launch their micro-enterprises) to train classes of women in
sales and negotiation abilities.
I also became mentor and volunteer for the Canadian Executive Service
Organization and the Foundation Montreal Inc., Invest Ottawa, District 3 and other
accelerators
---
What is Sous les projecteurs?
We know that staying up to date on today's big ideas and tomorrow's big trends is a job in and of itself.
As the world's first working, learning and growing store – we are excited to introducing Sous les projecteurs: a new community gathering and learning space. Sous les projecteurs will engage communities with knowledgeable experts to both inspire, inform, motivate and educate.
Sous les projecteurs is a space accessible to persons that use mobility devices. We encourage people from all backgrounds to participate in our public programming