Sales, Marketing, Lead Generation and Networking. Skills and Strategies.
Sales and marketing are two business functions within an organization – they both impact lead generation and revenue.
About this Event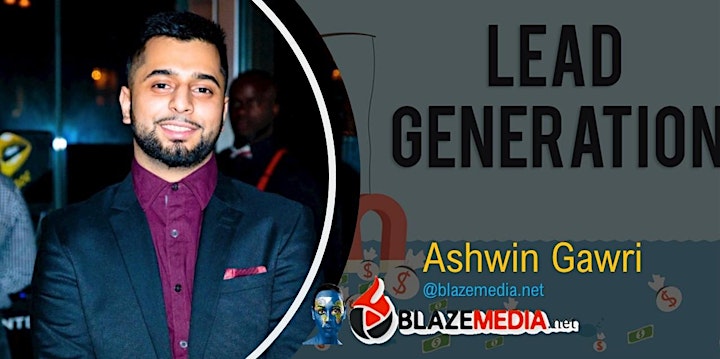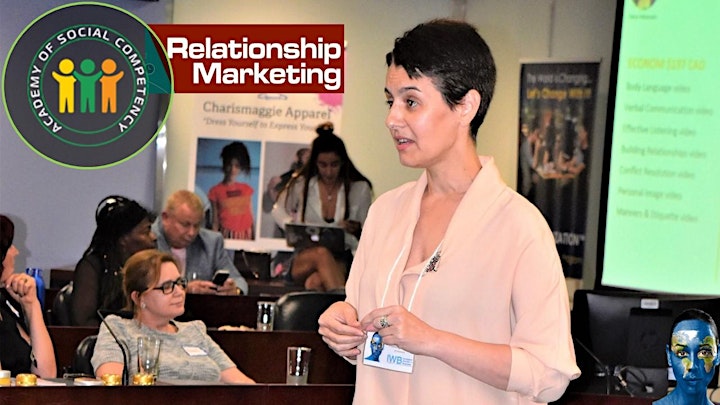 You are kindly invited to join us April 7th for Networking and Educational Seminar. This event will provide you with knowledge to meet the challenges we face, and accelerate the growth to meet best potential. (Both genders are welcome) 
This event will help you to broaden your business knowledge, whether you are a new entrepreneur or have been in business for years. The purpose of this gathering is to orient you to innovative strategies and tools to help you identify the best sales and marketing methods for your business. 
At the gathering you will learn about how to transmit your energy and your enthusiasm about your product or service into sales. Jacqueline Dixon will take you through the essentials of successful selling, and how to create a successful sales process - a blueprint for success.
Andrea Lavigne joins us to discuss strategic digital skills that can make a huge difference in your career—and how digital marketing affects your personal branding, your net worth, help us discover additional opportunities.
One doesn't need predictive metrics to know that every day marketers face new challenges. We will talk about Today's Marketing 3.0, the "values-driven marketing era," where marketers have to make a deeper connection with their customers in an age of transparency and social responsibility.
4.30pm: Networking , Everyone will have the chance to make an elevator pitch, share story to inspire, ask for help for business, job, get a mentor.
5.10pm: Jacqueline Dixon 'Sales 101: How to Create a successful sales process'
5.20pm: Andrea Lavigne 'How to do Digital Marketing Effectively'
5.30pm: Barbara Chambers 'Marketing in our New Normal'
5.40pm Ashwin Gawri. 'Lead Generation 3.0 equals ROI (Return of investment)'
5.50pm Naira Velumyan. 'Relationship marketing and implement that strategy within your business'
Jacqueline Dixon, Founder, CEO - New Era Communications. As a Certified Sales Professional and Trainer, Motivational Speaker, Coach and Entrepreneur, Jacqueline is currently the Head Sales Coach for one of Canada's largest Promotional Advertising companies. She has achieved her level of expertise after spending over 25 years in the Sales and Marketing industry. Whether its running sales rooms for multi million dollar corporations or mentoring the small business owner with 2 employees and budget that consist of whatever the cash register takes in for the day. Her passion is to Educate, Inspire and Empower. http://immigrantwomeninbusiness.com/founding-members/jacqueline-dixon/
Andrea Lavigne, Digital Marketing Entrepreneur | Training women to do digital marketing effectivelyAndrea is ommitted to teaching hard working, result driven business professionals and entrepreneurs who feel overworked and underpaid, how to get recognized for their value and get financially rewarded for their brilliance through enhancing their presence with digital marketing. https://www.andrealavigne.com 
Barbara Chambers 'Marketing in our New Normal' Experienced Marketer specialising in strategic planning, brand development, communications, creative and print management. Main focus, supporting small to mid size businesses to develop their marketing activity in either a full-time or contract role. https://joshuawindsor.ca/ https://blazemedia.net/
Naira Velumyan https://academyofsocialcompetency.com/ https://immigrantwomeninbusiness.com/founding-members/naira-velumyan/
Ashwin Gawri . 'Lead Generation 3.0 equals ROI (Return of investment)' www.growanaudience.com https://blazemedia.net/
Special Guest Kiu Rezvanifar, Broadcaster, Publisher, Communication Strategist. https://bazaronline.ca/ helping IWB members to sell products (services) online through inspirational stories!!
Special Guest Farheen Showkat @savingthroughgiving.com program helping on saving through giving and focused on Making a Positive Impact in the World.