Description
One of the most important aspects of building a business is SALES. It will make or break your business!
The best sales strategies and tactics will evolve over time, but the foundational tactics will most often remain constant and consistent. Over the course of the day, you will learn some of the foundational aspects of sales that will help get you started on the right path of attracting and gaining new customers. Activities over the day will be interactive and will require the participants to "roll your sleeves" and jump in with us to help come up with methods of getting you started with your sales strategy. We will also go over basic terminology over the course of the day.

We will also be having a panel of sales experts who will be talking about "The Soft Side of Selling".

When it comes to sales, you can't simply learn about it in a classroom. Thus, in the afternoon we will have 10+ mentors with sales experience who will be joining in for "Mentor Mashup". This will provide each of the entrepreneurs to practice what we talked about in the morning and also get feedback from a number of mentors in the afternoon.

Look forward to having you join us! Lunch will be provided!
---
Presenters
The Triple Effect

Momentum Canada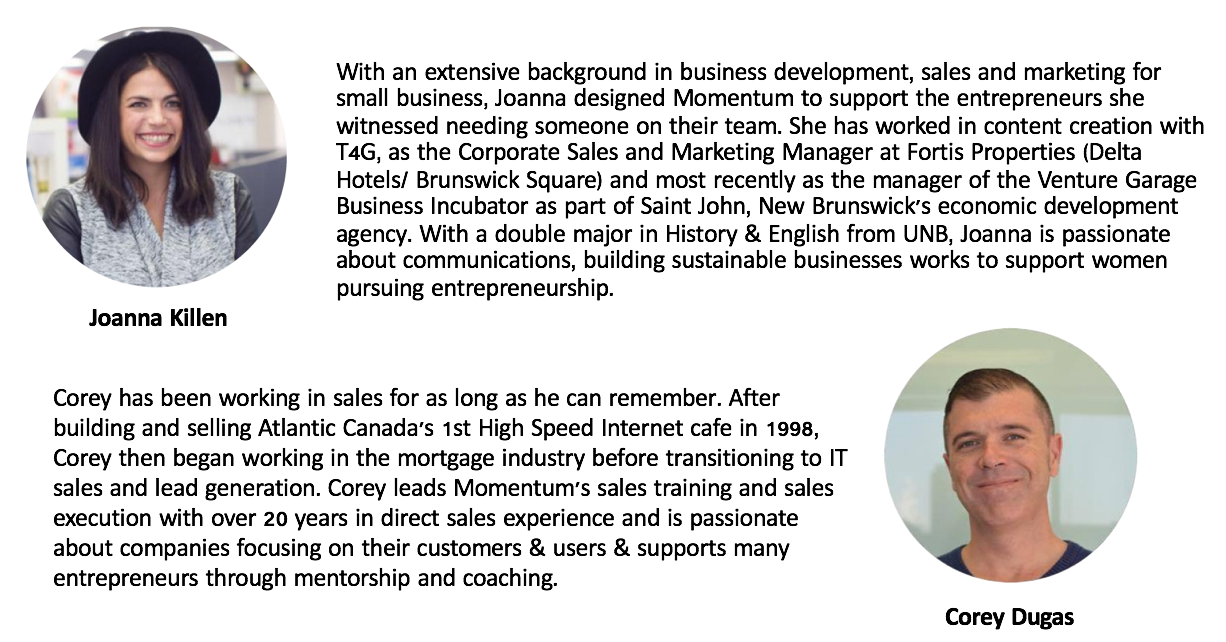 ---
The schedule will be released soon!