Salesforce Cloud Consultant - Training & Placement Program
About this event
Dear Learner,
Greetings of the day!
We are happy to announce that we are starting a fast track (weekday) batch for the popular program in Salesforce Cloud Consultant. Fast track program is carefully designed to deliver the same unmatched content within 4 weeks, so you don't have to wait for 8 weeks to hit the job market. The program is ideal for newcomers. Please reply to this email individually and we will keep your name on the list.
Few highlights:
--> 3 Classes per week & 3 hours per day.
--> Extensive Assignment and In-class Practice
--> Mock Interview with Industry experts and Resume Review
Additionally, you can choose to do 2 more hours of practice and co-op. All classes will be recorded and shared immediately on the new LMS portal. Pragra will also conduct a professional assessment of your profile to help build a successful professional career in IT.
CO-OP: 1-3 Months CO-OP is also available with experience
Detailed Curriculum
The program will cover -
· Organizational setup:
· User setup
· Security and access
· Standard and custom objects
· Sales and marketing applications
· Service and support applications
· Activity management and collaboration
· Data management
· Analytics—reports and dashboards
· Workflow/process automation
· Desktop and mobile administration
· AppExchange
BENEFITS
Benefit from a wide range of career services to position you for success through graduation and beyond. Part-Time Study, the weekend in person + weekday online classes, while maintaining your work schedule.
CAREER SERVICES
Co-Op Training and Certification, Resume Creation, Professional references TD, RBC, Rogers, BMO, GAP, Bell, Telus etc and highlighting your skills.
Creation of a portfolio of Salesforce Consultants to showcase your knowledge. One to One assistance for interview preparations.
**The material covered in this program is subject to change due to market demand.
RESULTS
Other people success story is never a guarantee of your success. The results you achieve are in direct proportion to efforts we apply together every day.
INFO:
This program is offered by highly qualified consultants of PRAGRA:
https://www.pragra.co, Contact the team for the detailed curriculum at (647)-343-5453, training@pragra.co
Book an appointment right away, Don't waste your time by doing courses, which will just give you educational knowledge.
Attend our first 2 sessions for free to see things in action and then you can decide if you want to continue learning with us.
Thanks & Regards
Training Consultant
Pragra Incorporated
Address: 200 Matheson Blvd, Unit-202, Mississauga, ON - L5R 3L7
Phone: +1-647-343-5453 | Web: www.pragra.co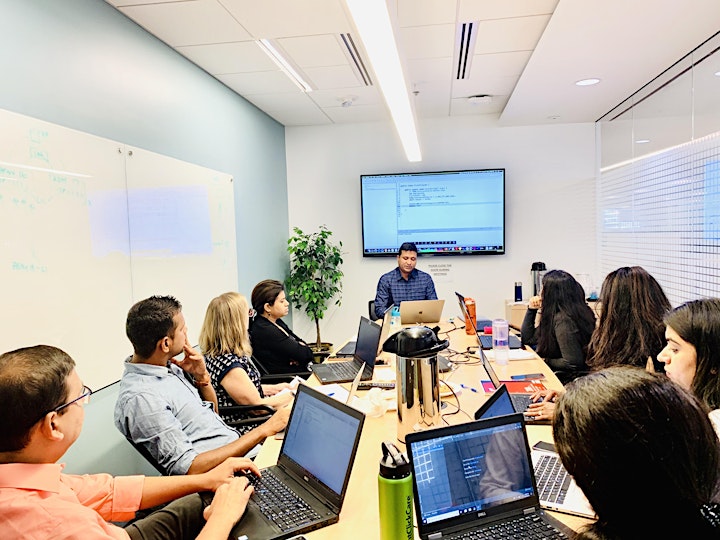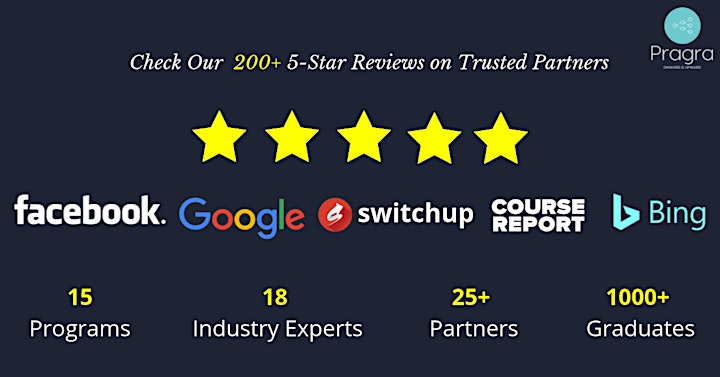 Organizer of Salesforce Admin & Cloud Consultant - Training & Placement - 1 Week Free
Top class industry experts led classroom + online training programs to offer the pragmatic learning to kickstart successful IT career. Amazing boot camps for aspiring programmers and developers striving for growth in their careers.
We are not just a training provider, we also do software development and consulting for our clients. We are a learning school with intensive top experts-led programs for aspiring developers and engineers. Join us to gain new skills and be mentored by leading industry professionals