Sales Have Ended
Registrations are closed
While you won't be telling your own story at this event, please come listen and enjoy a drink or two!
Sales Have Ended
Registrations are closed
While you won't be telling your own story at this event, please come listen and enjoy a drink or two!
About this Event
Listen - Share - Drink
Join this event to listen & learn about the far reaches of the world, or grab the mic to recreate a story of your own for our audience!
Sankara Shares is on a mission to bring together travel aficionados, those new to travel and those with an unwavering sense of wanderlust to share experiences from around the world. We all dream of seeing and experiencing more of the world, and this intimate evening of travel storytelling brings the world to us one story at a time. Join us at the Uptowner Cafe + Bar, a cozy neighbourhood space nestled within BunkHaus for a travel storytelling evening and a few drinks.
One of our two featured guest storytellers will share experiences of traveling and growing up in Mexico, and the second guest storyteller will tell us of a wild adventure she had in Bolivia. Three other storytellers from the audience (maybe that's you!) will share their stories from the Latin America!
To the courageous storytellers: we're here for you to share a story. You'll have a chance to let us know a little about yourself and give us the highlights of your story* when registering for this event.
To the eager audience: your presence, compassion and encouragement means the world to us. You'll meet some like-minded travel enthusiasts and, who knows, you might even plan an adventure together!
This event is free for everyone. There is no age restriction, bring along anyone you think would enjoy listening, sharing and connecting over travel stories. Come out, be inspired and travel vicariously with us.
Sankara Shares - Evening Highlights:
- Learn from our 2 featured guest storytellers;
- Enjoy stories from 3 other storytellers;
- Enjoy some complimentary & very authentic Mexican snacks;
- Participate in a discussion and Q&A with speakers to cap off the evening!
So, whether you prefer to listen and laugh (or cry!), or want to take the mic to share your own story, we would love to see you on April 2nd at the Uptowner.
*Travel stories which denigrate or are insensitive to other cultures will not be tolerated. Remember, we're here to build empathy through world storytelling.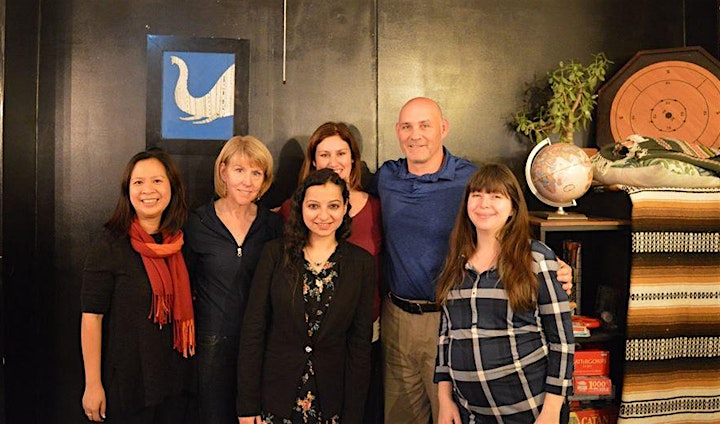 Above are our storytellers from our Sankara Shares in November 2019, from left Kim Chi Viet, Michele Banks, Dahlia Das, Shauna Lifford, John Simon & Lea St. John (who now has a healthy baby boy!). That night, we had 50 people gathered cozily together enjoying stories from around the world.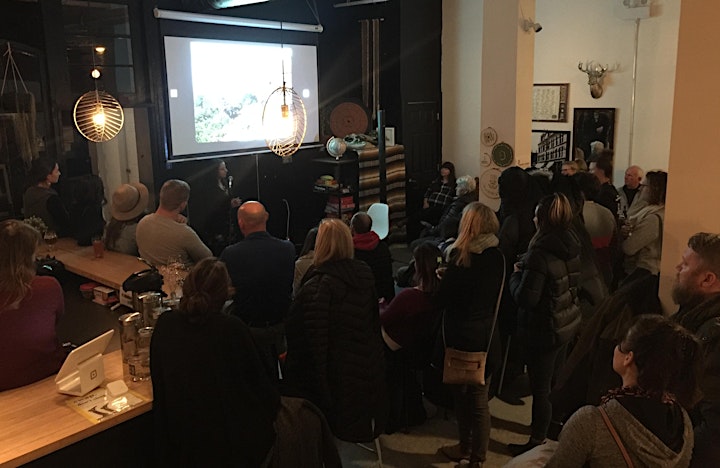 Above: the audience listens as storyteller Dahlia Das takes them on a journey through Sri Lanka.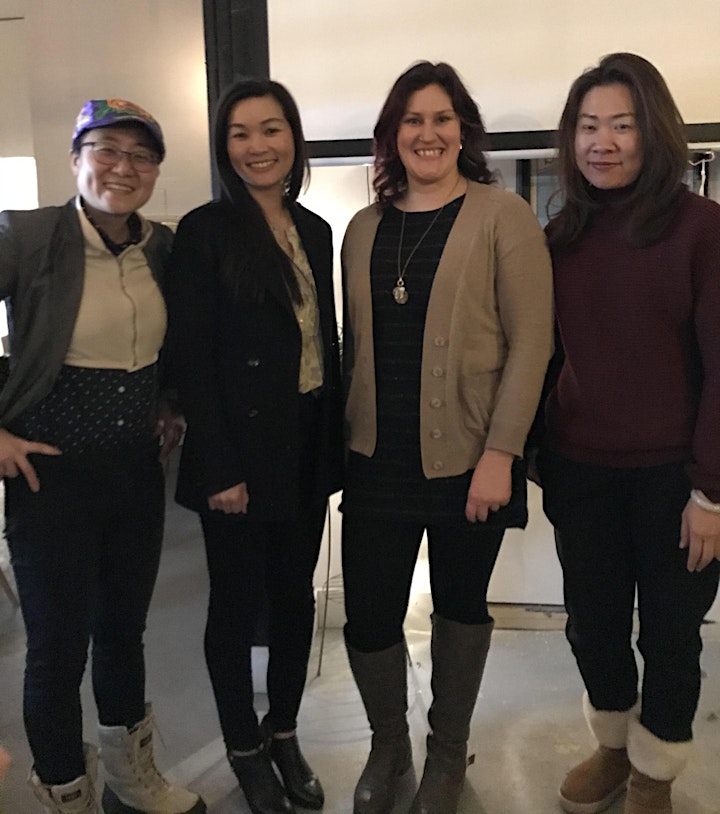 Storytellers from our February event: Li Song, Haiping Fu, Shauna Lifford and Jacy Li.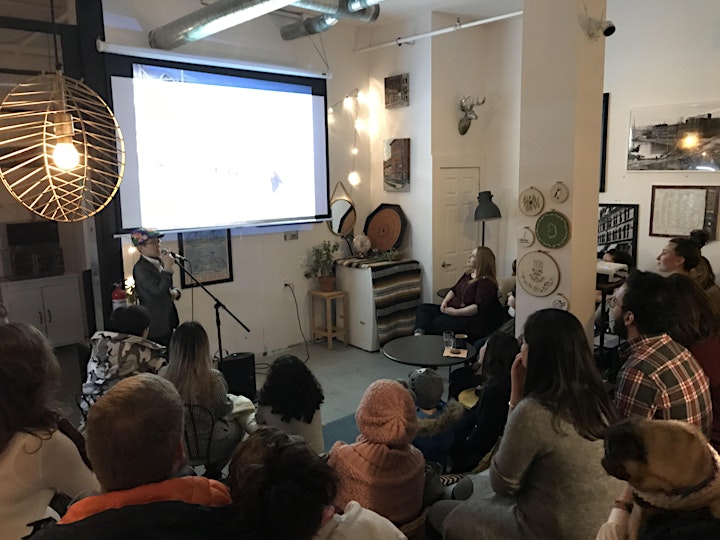 Above, at our most recent event in February, we gathered to share stories of China and indulged in sweet Egyptian treats by Sankara Partner Chef Rolla of Rollz Bakes n Craves .
Sankara is on a mission is to build more empathetic communities through sharing culture. To learn more about Sankara, follow our Instagram account @sankaramarket or like our Facebook page (@sankaracuisine). Share your all of experiences with us by using #sankarashares.
Visit www.sankaracuisine.com to experience our Online Multicultural Marketplace for Cultural Crafts, Lunch Box, Delivery, and Catering by local vendors!