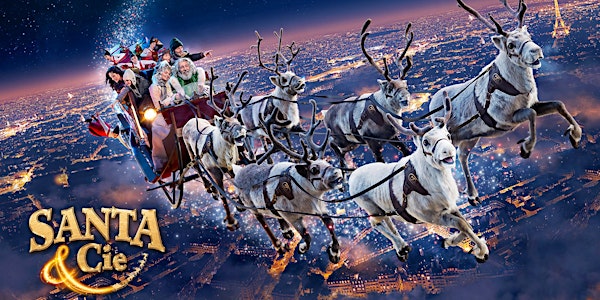 Santa & Cie
Comedy, Length : 1h32 Film director : Alain Chabat Comédie, Durée : 1h32 Réalisateur : Alain Chabat
When and where
Location
Alliance Francaise Toronto - Downtown campus 24 Spadina Road Toronto, ON M5R 2S7 Canada
About this event
Nothing is going well anymore as Christmas Eve approaches: the 92,000 elves in charge of making the children's presents all fall ill at the same time! It's a big blow for Santa (Claus), better known as Santa Claus... he has no choice: he must urgently travel to Earth with his reindeer to find a cure. When he arrives, he must find allies to help him save the magic of Christmas.
In French with English subtitles
Rien ne va plus à l'approche du réveillon : les 92 000 lutins chargés de fabriquer les cadeaux des enfants tombent tous malades en même temps ! C'est un coup dur pour Santa (Claus), plus connu sous le nom de Père Noël... il n'a pas le choix : il doit se rendre d'urgence sur Terre avec ses rennes pour chercher un remède. À son arrivée, il devra trouver des alliés pour l'aider à sauver la magie de Noël.
En français, sous-titré anglais